Our mashed cauliflower recipe uses simple ingredients. However, you can add your favorite ingredients to customize it to your tastes…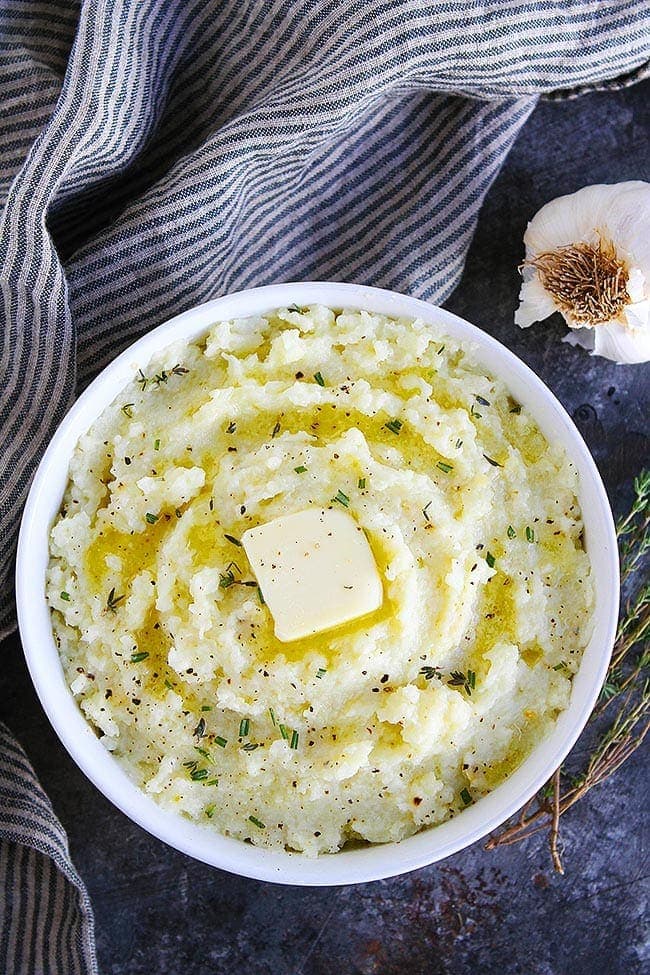 Preparation time: 10 minutes
Cooking time: 10 minutes
Servings: 2
Ingredients:
¼ cup sour cream
1 small cauliflower head, florets separated
Salt and black pepper to the taste
2 tablespoons feta cheese, crumbled
2 tablespoons black olives, pitted and sliced
Directions:
1. Put water in a pot, add some salt, bring to a boil over medium
heat, add florets, cook for 10 minutes, take off heat and drain.
2. Return cauliflower to the pot, add salt and black pepper to the
taste and the sour cream and blend using an immersion blender.
3. Add black olives and feta cheese, stir and serve as a side dish.
Enjoy!
Nutrition: calories 100, fat 4, fiber 2, carbs 3, protein 2