------------- Advertisement - Continue Reading Below -------------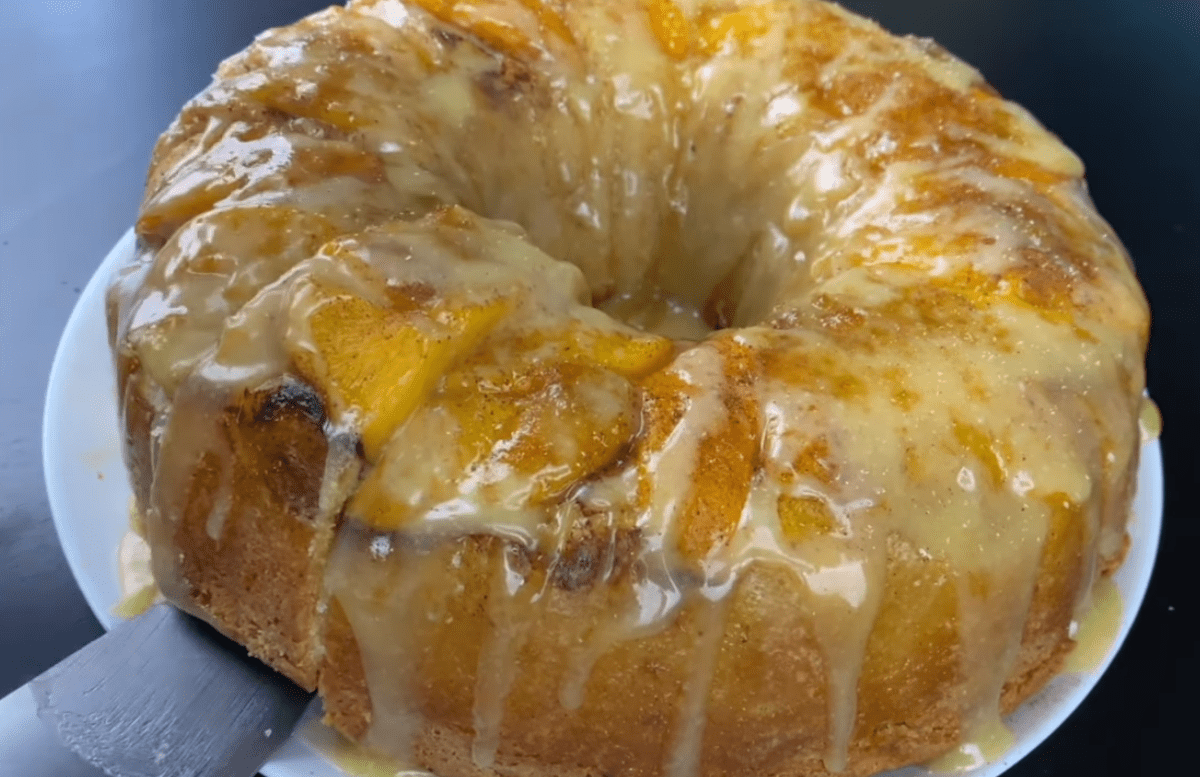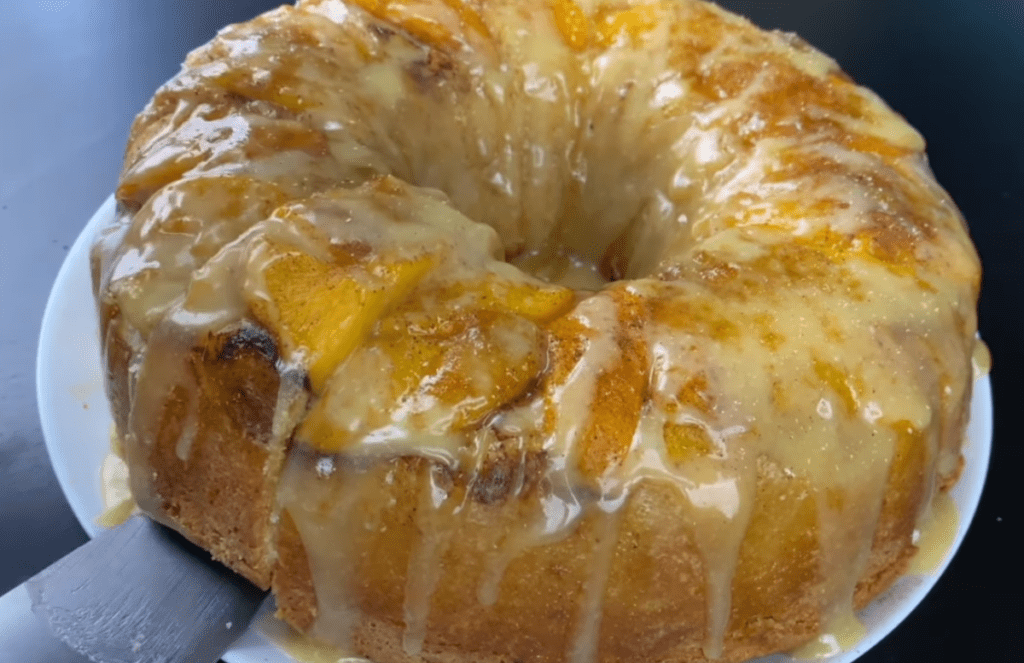 A warm, buttery aroma fills the kitchen as you prepare an Easy Peach Cobbler Pound Cake. The inspiration behind this recipe comes from the desire to combine the best of both worlds – the comforting flavors of a traditional cobbler and the irresistible texture of a moist pound cake.
Each bite is a heavenly experience, with the perfect balance of sweetness and warmth. Whether you're a fan of peach desserts or simply enjoy a delicious homemade cake, this recipe is a must-try.
Welcome to KMT Show! Are you ready to indulge in a delightful treat that combines the flavors of a classic cobbler with the richness of a moist pound cake? You've come to the right place our irresistible Easy Peach Cobbler Pound Cake recipe. With a hint of vanilla, nutmeg, cinnamon, and a touch of almond, this cake is sure to satisfy your sweet cravings. Let's dive into this mouthwatering creation!
------------- Advertisement - Continue Reading Below -------------
Now, let's gather the ingredients that make this Peach Cobbler Pound Cake truly special:
Servings: 10-12 servings

Prep Time: 20 minutes
Cook Time: 90 minutes
Total Time: 2 hours 10 minutes
Ingredients:
1 1/2 cups unsalted butter
2 cups sugar
3 tablespoons brown sugar
4 eggs, separated
1 teaspoon vanilla extract
3/4 cup peach schnapps
1/4 cup buttermilk
3 cups all-purpose flour
1 teaspoon baking powder
1/2 teaspoon salt
3 1/2 teaspoons cinnamon
1 teaspoon nutmeg
2 cans (15 oz each) sliced peaches in heavy syrup, drained
It's time to put on your KMT chef's hat and start create your own version, Kitchies!! Simply follow these easy-peasy steps!
How to make Peach Cobbler Pound Cake:
Step 1: Preheat the oven to 325 degrees F. In a small mixing bowl, combine brown sugar and 1/2 teaspoon of cinnamon.
Step 2: Generously butter a 10-inch bundt pan and sprinkle it with the cinnamon brown sugar mixture, ensuring even coating.
Step 3: In a medium bowl, mix the sliced peaches, 2 teaspoons of cinnamon, and 1/2 teaspoon of nutmeg. Set aside.
Step 4: In a large bowl, whisk together the flour, baking powder, salt, remaining cinnamon, and nutmeg. Set aside.
Step 5: In a separate small bowl, beat the egg whites until firm. Set aside.
Step 6: In a large bowl, cream the butter and sugar at medium speed until fluffy. Add the egg yolks one at a time, beating well after each addition. Stir in the peach schnapps and vanilla extract.
Step 7: Gradually add the dry ingredients to the wet ingredients, mixing gently but thoroughly. Fold in the buttermilk and beaten egg whites.
Step 8: Pour half of the batter into the prepared pan. Layer the peaches on top, reserving some for serving with the finished cake. Finally, pour the remaining batter over the peaches.
Step 9: Bake for approximately 90 minutes. Start checking after …
Click NEXT Button To Continue!!