This Brussels Sprouts recipe is my family's favorite vegetable recipe… … Just four ingredients (and some seasoning)! Hello, simple side dish!
Preparation time: 10 minutes
Cooking time: 10 minutes
Servings: 4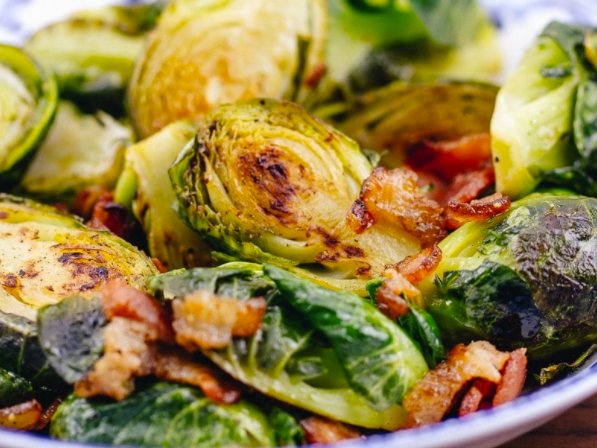 Ingredients:
1 pound Brussels sprouts, trimmed and halved
Salt and black pepper to the taste
1 teaspoon sesame seeds
1 tablespoon green onions, chopped
1 and ½ tablespoons sukrin gold syrup
1 tablespoon coconut aminos
2 tablespoons sesame oil
1 tablespoon sriracha
Directions:
1. In a bowl, mix sesame oil with coconut aminos, sriracha,
syrup, salt, and black pepper and whisk well.
2. Heat up a pan over medium-high heat, add Brussels sprouts
and cook them for 5 minutes on each side.
3. Add sesame oil mix, toss to coat, sprinkle sesame seeds and
green onions, stir again and serve as a side dish.
Enjoy!
Nutrition: calories 110, fat 4, fiber 4, carbs 6, protein 4
For the latest Recipes, Meals Plan & tips to help you add more Happier & Healthier Lifestyle Routine to your day.
Follow us in PINTEREST to get our latest Yummy Recipes , and Pin This NOW .. To Remember it!!!!