------------- Advertisement - Continue Reading Below -------------
 Prep: 8 Cook: 19 Wait: 0 Serving: 8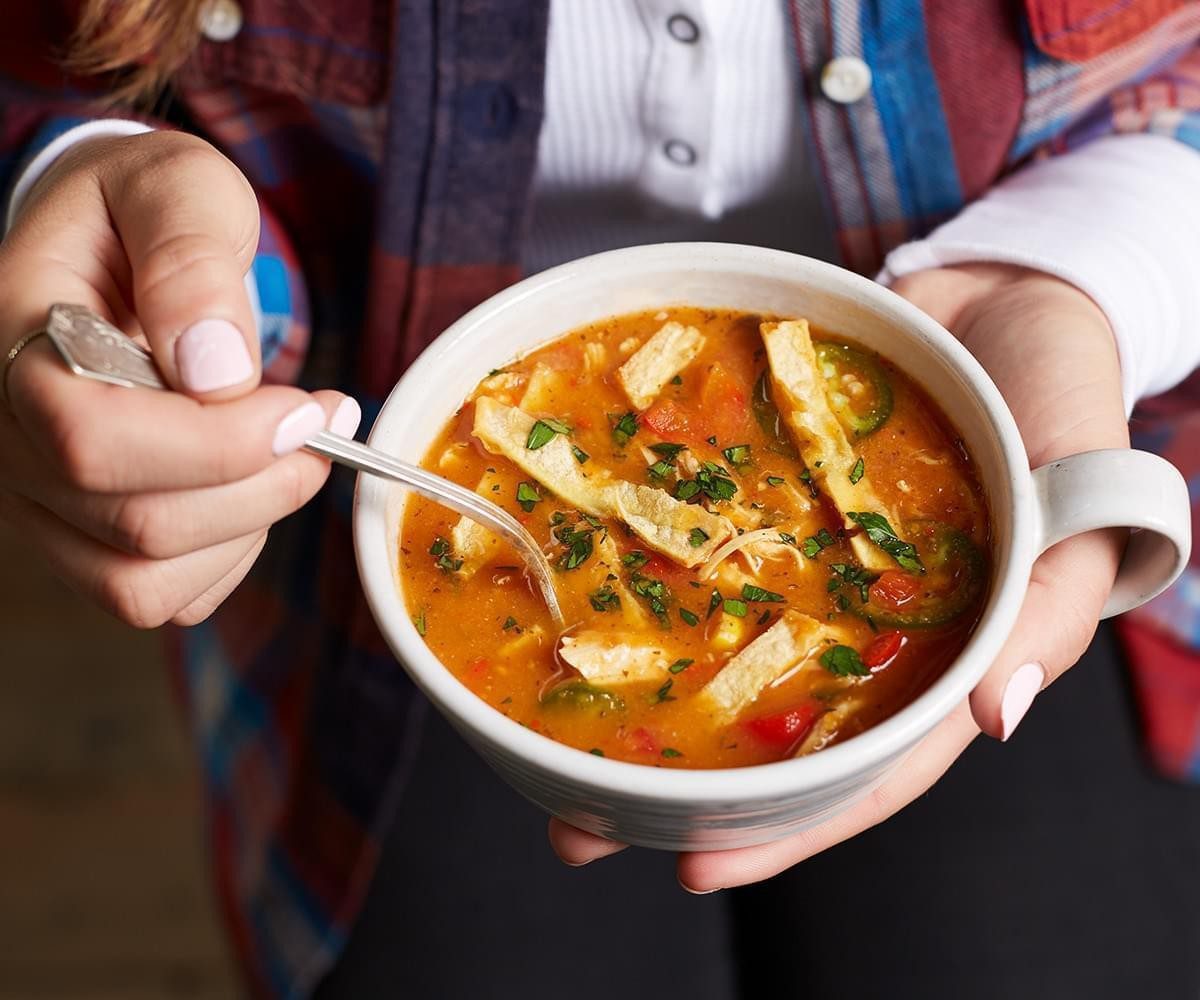 Ingredients |  15 total
1 cup corn, fresh, frozen or canned (drained)
Optional garnishes: sliced jalapeños, lime wedges, chopped fresh cilantro, baked
1 1/2 teaspoons chili powder
1 cup mild or medium fresh salsa or fire roasted diced tomatoes
1 tablespoon olive oil
2 cloves garlic, finely chopped
1 can (15 ounces) chickpeas or black beans, rinsed and drained
2 cups cooked, shredded turkey breast meat
1/2 teaspoon ground cumin
5 cups water
1 medium carrot, peeled and sliced (about 1/3 cup)
4 corn tortillas, cut into pieces
1 red bell pepper, cored, seeded and chopped (about 1 cup)
2 teaspoons Maggi® Granulated Chicken Flavor Bouillon
1 small yellow onion, chopped (about 1 cup)
Directions
Heat oil in large saucepan over medium-high heat. Add onion; cook, stirring frequently, for 2 minutes or until softened. Add bell pepper and carrot; cook, stirring frequently, for 3 minutes or until golden.

Stir in garlic, bouillon, chili powder and cumin; cook for 30 seconds.

Stir in water and salsa; bring to a boil. Stir in tortillas; reduce heat to medium-low and cook for 10 minutes.

With an immersion blender, puree soup. Or cool soup slightly, pour into a blender or food processor. Cover, venting top, and blend until smooth.

Stir in turkey, chickpeas and corn; heat through. Top as desired with garnishes.

Nutrition Information
162 calories per serving Serving size: 8
3.88g fat 20.25g carbs 12.88g protein