------------- Advertisement - Continue Reading Below -------------
serves 1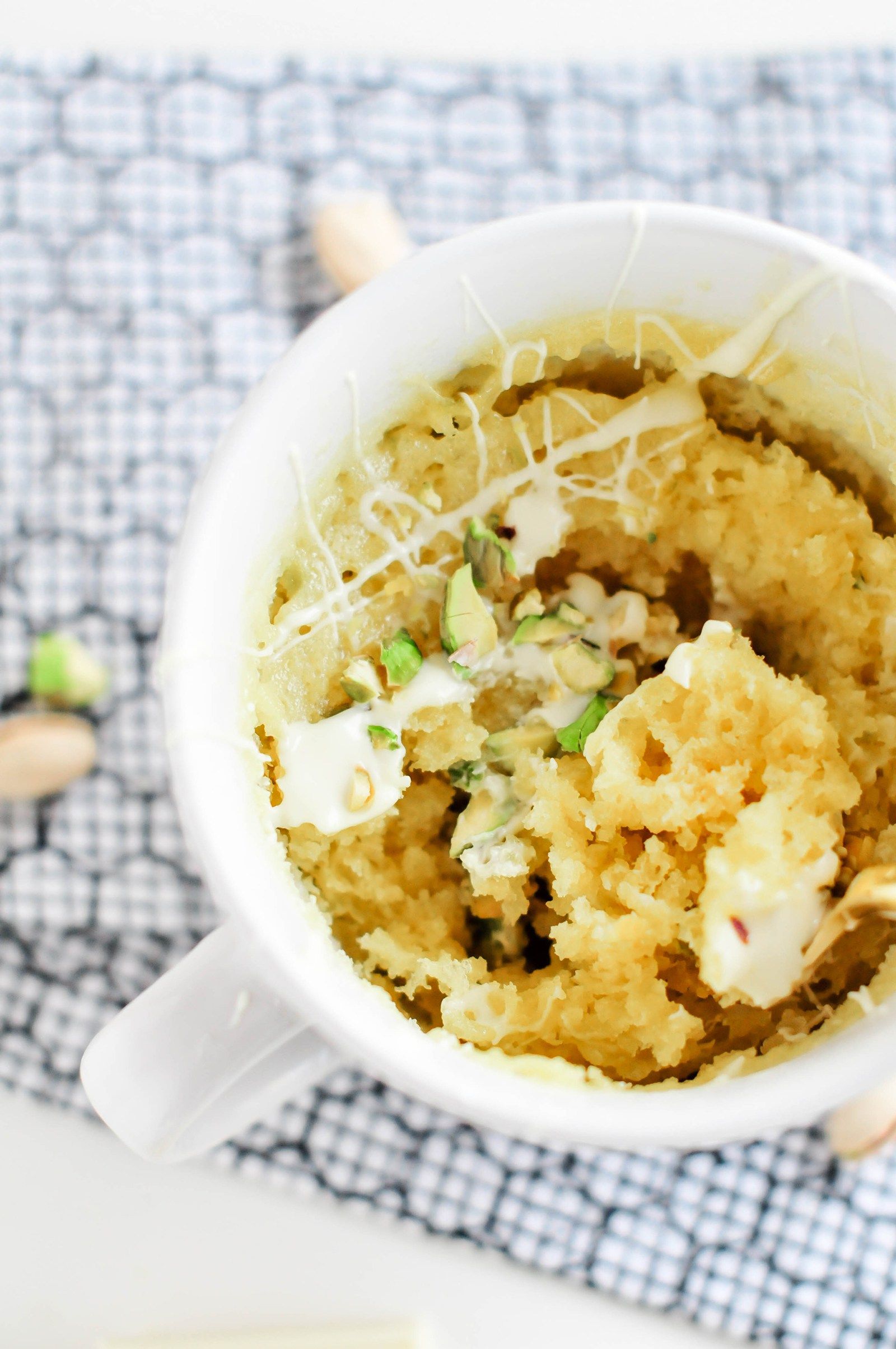 Ingredients
· 1/3 cup raw oats
· 2 tsp sugar free pistachio pudding mix
· 1/2 scoop vanilla whey protein powder
· 1 egg white
· 2 TBSP unsweetened almond milk
· 1/2 tsp baking powder
· 1 stevia packet
·         2 TBSP sugar free white chocolate chips
Directions
First, grind the oats into a flour.

Then in a bowl, mix the oat flour with the remaining ingredients.

Pour the batter in a mug sprayed with nonstick spray. Microwave for 1 minute.

Let cool for 1-2 minutes, then flip onto a plate and enjoy.
If dairy free, omit the whey protein and substitute white chocolate with dark chocolate.
nutritional information per serving
265 calories; 8 g fat, 30 g carbs (3 g fiber), 20 g protein