------------- Advertisement - Continue Reading Below -------------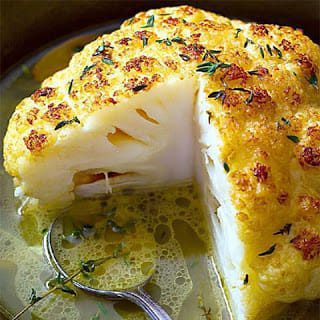 One of my go-to side dishes for when I don't feel like planning a meal. Cauliflower is delicious roasted, but so simple to make. The coconut oil adds a hint of sweetness.
INGREDIENTS
1 head cauliflower florets
1 tablespoon coconut oil melted
salt and pepper to taste
INSTRUCTIONS
Preheat oven to 400 degrees F.
Mix cauliflower florets, melted coconut oil, salt, and pepper in a baking dish. Bake for 20-25 minutes, stirring once if necessary.