------------- Advertisement - Continue Reading Below -------------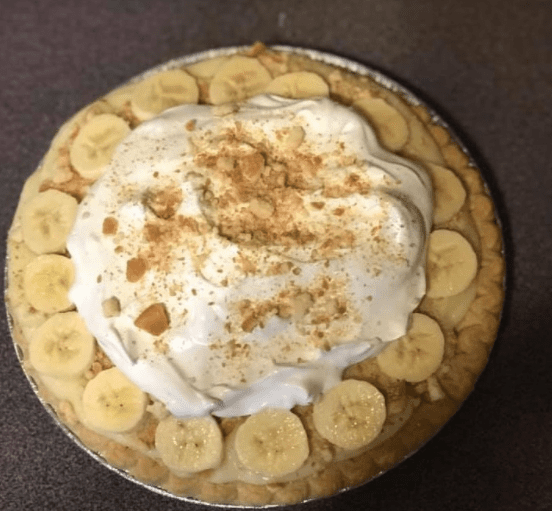 How To Make Banana Cream Pie?
Ingredients:
2 1/2 cups or 250 grams biscuit crumbs
° Half a cup or 110 grams of melted butter
A carton of condensed milk, or 397 grams
1 1/2 cups cream cheese or 300 g (unsalted)
1 teaspoon banana extract
1 teaspoon vanilla powder
1 banana or 150 grams mashed
an egg
1 1/2 cups whipped cream
Banana or extra 150g – to garnish
Directions:
Step 1:
In a bowl, mix biscuit crumbs and butter. Stacked at the base of a 24 cm openable plate.
Step 2:
In a bowl, mix condensed milk, unsalted cheese, banana extract, vanilla, mashed banana and eggs. Whip the ingredients until smooth, then spread over the base layer.
Step 3:
Bake for 35-40 minutes in an oven at 175 ° C. Leave to cool, then transfer onto a wire rack. Enter the refrigerator until it freezes.
Step 4:
Cover with cream and garnish with banana slices.
ENJOY !