------------- Advertisement - Continue Reading Below -------------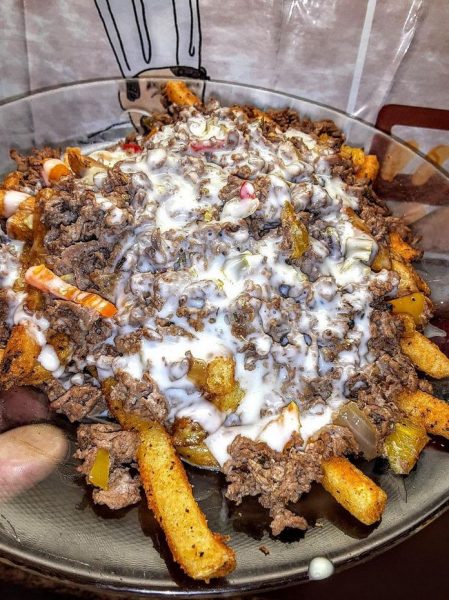 Table of Contents
Good day, Kitchies! Yes, a mouthwatering delight: Philly Steak Cheese Fries! Indulge in a delicious combination of tender steak, savory peppers, onions, and a creamy cheese sauce. This recipe will take your taste buds on a flavorful journey that you won't forget. So, let's dive into the details and learn how to make this irresistible dish!
Get ready for a taste sensation with these Philly Steak Cheese Fries. Slices of perfectly seasoned steak, caramelized peppers and onions, and a rich cheese sauce come together to create a satisfying and indulgent treat. Whether you're looking for a game day snack, a fun appetizer, or a delicious comfort food meal, these Philly Steak Cheese Fries will hit the spot.
Philly Steak Cheese Fries bring together the classic flavors of a Philly cheesesteak and the crispy goodness of fries. Thinly sliced steak is cooked to perfection, while the peppers and onions add a burst of flavor and sweetness. The homemade cheese sauce brings everything together, providing a creamy and tangy element that ties the dish together. Get ready to experience a culinary delight that will have you craving more.
Prep Time: 10-15 minutes
Cook Time: 20-30 minutes
Making the cheese sauce: 10-15 minutes
Cooking the meat, pepper, and onion mixture: 10-15 minutes
Total Time: 45 minutes
So, let's get started KMT Show ! Here's what you'll need to make this recipe so special :
Ingredients :
Steak (such as ribeye, sirloin, or top round)
Oil (for coating the steak)
Frozen fries
Butter
Flour
Milk
Cubed cheese (variety of your choice)
Peppers
Onions
It's time to put on your KMT chef's hat and start create your own version, Kitchies!! Simply follow these easy-peasy steps!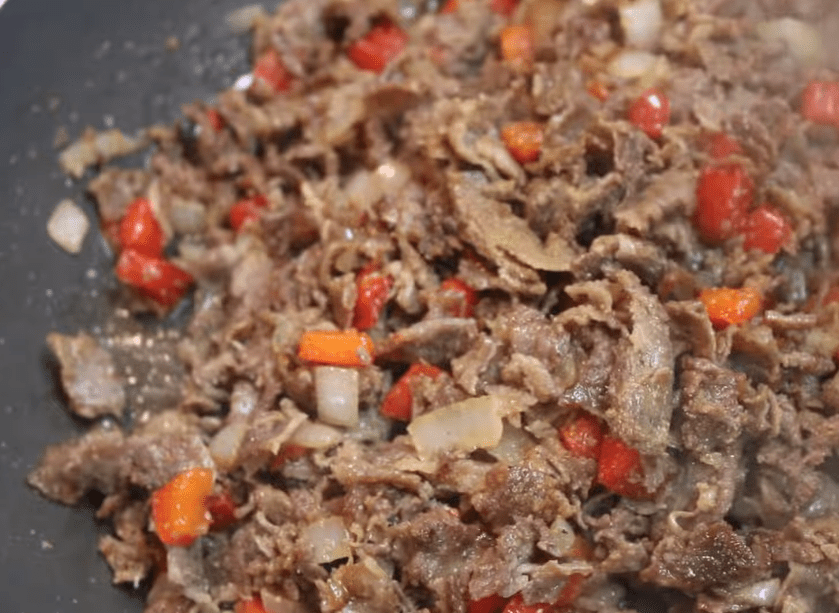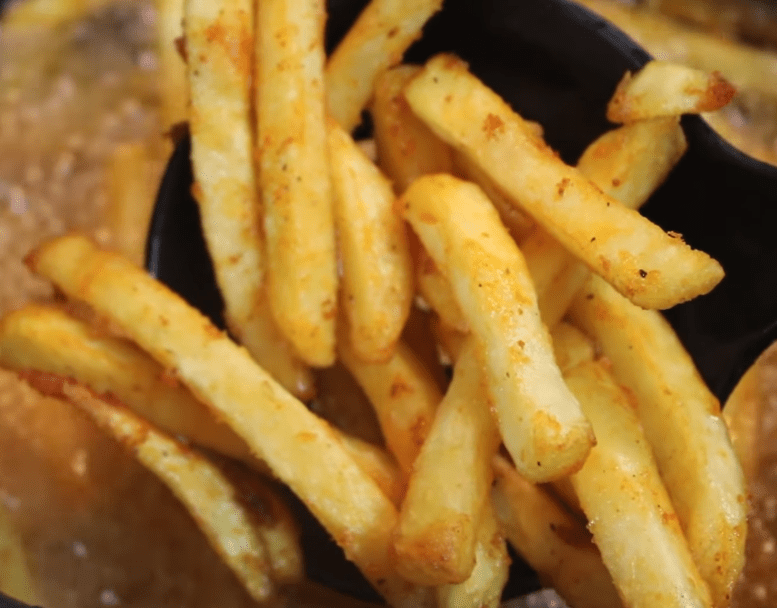 How to Make Philly Steak Cheese Fries :
Begin by placing the steak in the freezer for about 45 minutes to firm it up. Once firm, slice the steak into thin 1/8″ strips. The thinner, the better.
Coat the steak strips with 1 tablespoon of oil and set them aside.
Cook the Fries according to the package instructions and keep them warm.
In a medium saucepan, melt the butter over medium heat. Once it has melted, add flour and cook for 1-2 minutes until it turns light brown.
Slowly add warm milk to the butter-flour mixture, stirring constantly. Cook for 4-5 minutes until the mixture thickens.
Remove the saucepan from the heat and slowly mix in the cubed cheese until melted. Cover and let it cook on the lowest heat possible, stirring periodically to fully incorporate the cheese. Keep the cheese sauce warm.
Preheat a large sauté pan over high heat. Add the steak to the pan and cook until it is no longer red. Remove the cooked steak from the pan and set it aside.
Return the pan to the heat, add additional oil if needed, and add the peppers and onions. Cook, stirring often, until the peppers are softened and the onions are browned.
Add the cooked steak back to the pan with the peppers and onions, and cook until the mixture is caramelized. Remove from heat.
To assemble the fries, place the cooked fries on a platter or sheet pan. Scoop the meat mixture over the fries.
Pour half of the cheese sauce over the fries and meat. Serve the remaining sauce on the side.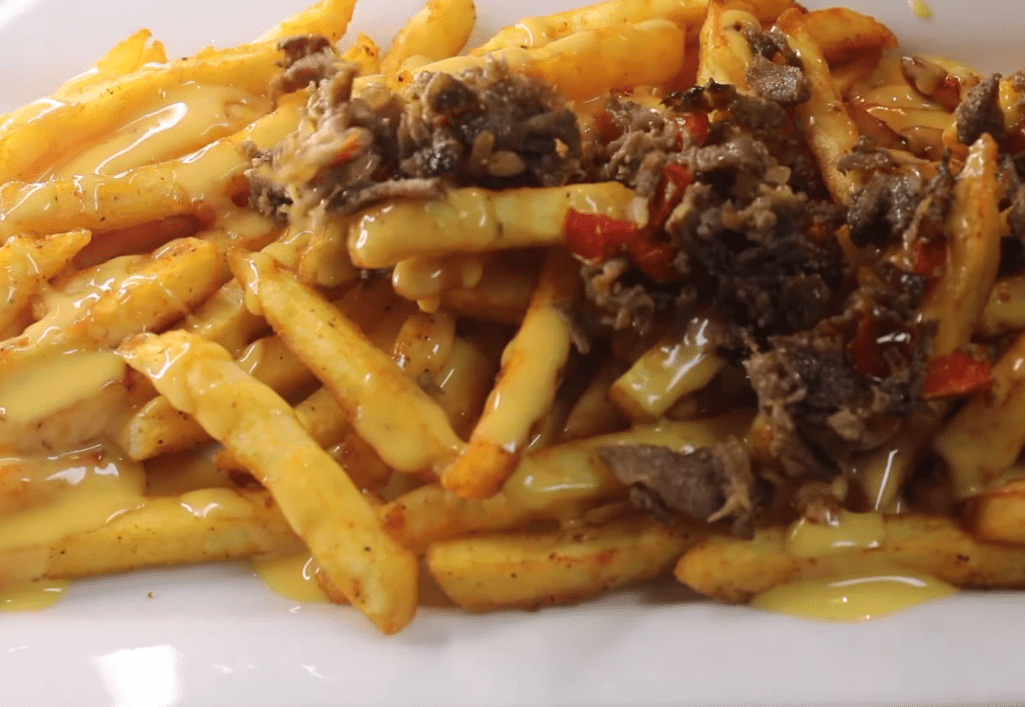 Substitutions and Variations:
Feel free to use your preferred cut of steak, such as ribeye, sirloin, top round, or even ground beef as a substitute for ribeye.
For a healthier version, consider using sweet potato fries or homemade baked fries instead of frozen fries.
Master this recipe like a Pro/Expert with these helpful Tips:
KM'Tips:
To prevent overcooking, make sure all the components of the dish are prepped and ready before heating the sauté pan.
Experiment with different types of cheese, such as cheddar, provolone, or pepper jack, to customize the flavor of the cheese sauce.
Nutrition Information :
Approximately per serving
Calories: 500-600 calories
Protein: 25-30 g
Fat: 30-40 g
Carbohydrates: 35-45 g
Fiber: 2-4 g
Sugar: 2-4 g
Sodium: 800-1000 mg
Congratulations! You have successfully prepared our enticing Philly Steak Cheese Fries. From the first slice of steak to the last bite of cheesy goodness, this recipe has taken you on a culinary journey of savory delights. Indulge in this crowd-pleasing dish, and let the harmonious blend of flavors and textures transport you to a world of pure satisfaction.

Get ready to receive compliments and requests for the recipe as you share this scrumptious creation with family and friends. Enjoy every moment and savor the delicious memories created around this delectable dish.
------------- Advertisement - Continue Reading Below -------------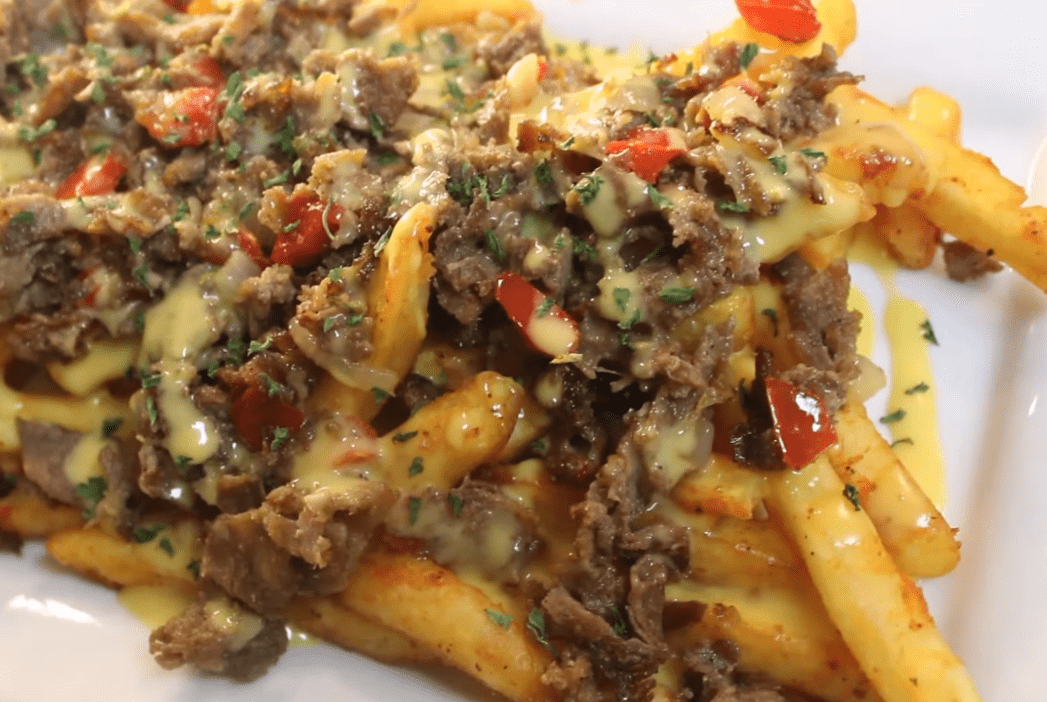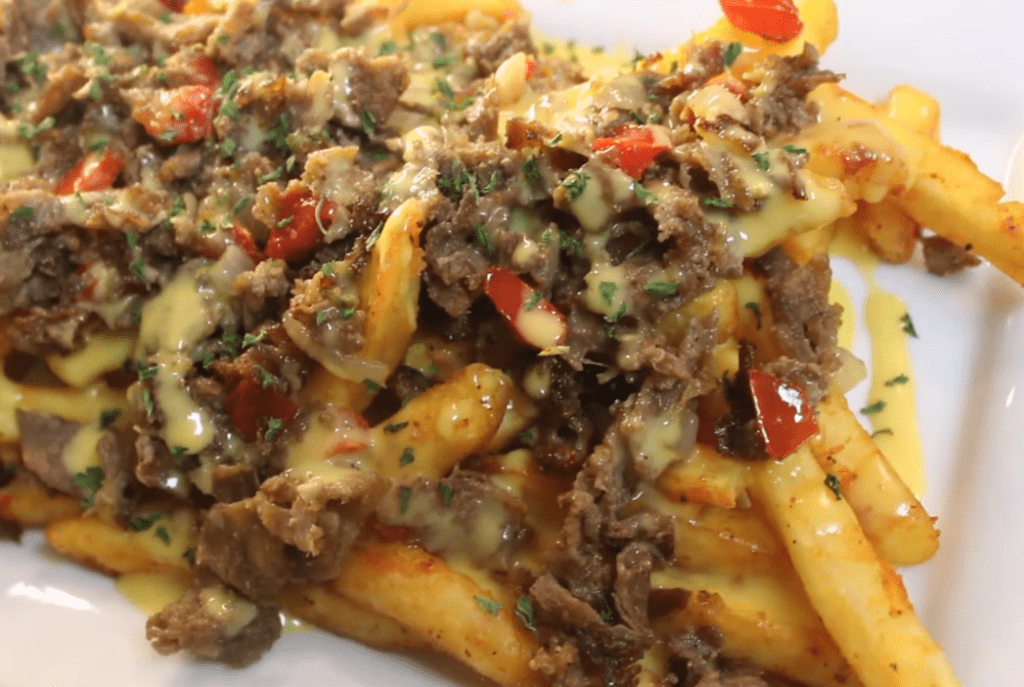 Are you curious about anything else? Take a look at the most frequently questions Below we get about this recipe:
To read the FAQs click NEXT PAGE Button !!