------------- Advertisement - Continue Reading Below -------------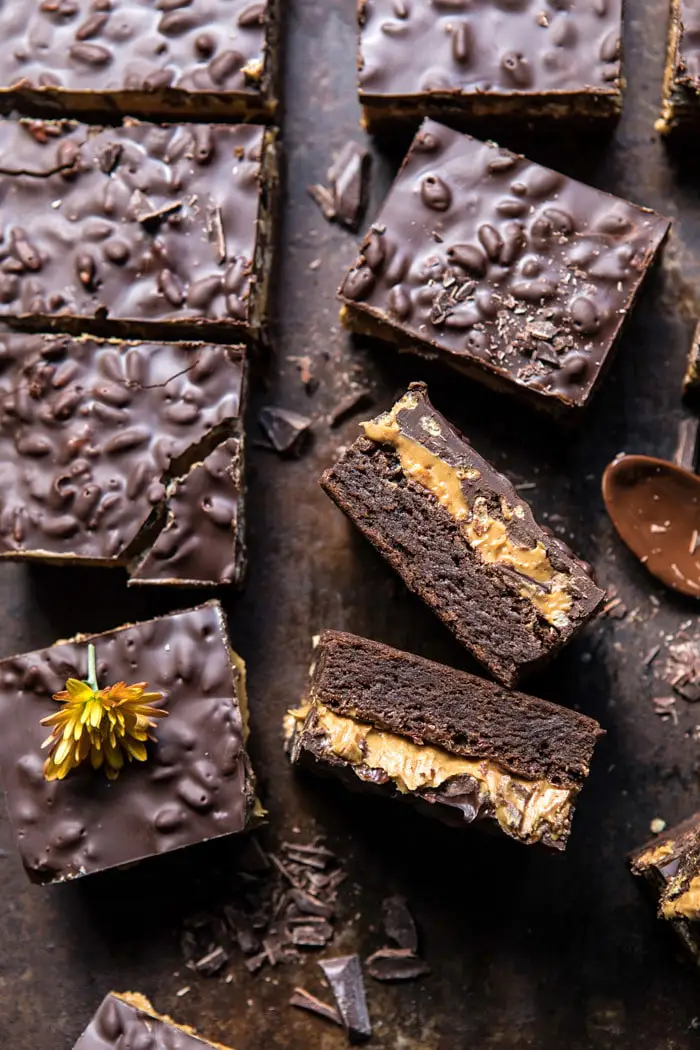 serves 9
INGREDIENTS
· 1/2 cup raw oats
· 1/2 cup chocolate whey protein powder (60 g)
· 1/2 cup unsweetened cocoa powder
· 1/2 cup peanut flour
· 1/2 cup peanut butter
· 1/4 cup baking stevia
· 1 tsp baking powder
· 1 cup unsweetened almond milk
·         1/4 cup chopped peanuts, for topping
HOW TO
Preheat the oven to 350⁰ F. Grind the oats into a flour.
In a bowl, mix the remaining ingredients with the ground oats (except for the peanuts) until even.
The batter should be really thick and chocolatey.
Spray an 8×8 dish with nonstick spray and pour the batter in.
Sprinkle the top with chopped peanuts. Bake at 350⁰ F for 20 minutes.
Let cool 10 minutes, cut into 9 pieces, and enjoy.
If dairy free, some protein powder is required. Use a plant-based protein powder (no milk) instead of whey protein. This would also make the recipe vegan.
nutritional information per serving
191 calories; 11 g fat, 12 g carbs (5 g fiber), 14 g protein