------------- Advertisement - Continue Reading Below -------------
serves 1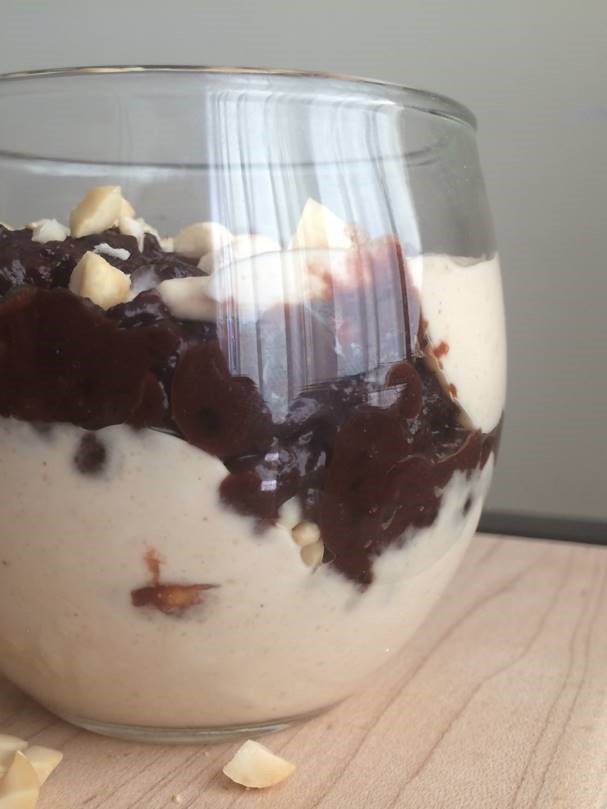 Ingredients
·         1.5 oz silken tofu
· 1 TBSP peanut butter
· 1 stevia packet
· 1/4 cup pitted dates (40 g)
· 1/2 TBSP unsweetened cocoa powder
· 1.5 TBSP water
·         1 TBSP chopped peanuts
Directions
With a small blender or hand blender, puree the silken tofu, peanut butter, and stevia until smooth and creamy.
Set to the side. Then, blend the dates, cocoa powder, and water.
If you have trouble blending this together, add a little water until it forms a thick mixture.
Layer the two blended mixtures in a cup and top with chopped peanuts.
Enjoy.
If you prefer, the tofu can be substituted with greek yogurt, but it will no longer be dairy free and vegan.
nutritional information per serving
295 calories; 13 g fat, 36 g carbs (6 g fiber), 8 g protein