------------- Advertisement - Continue Reading Below -------------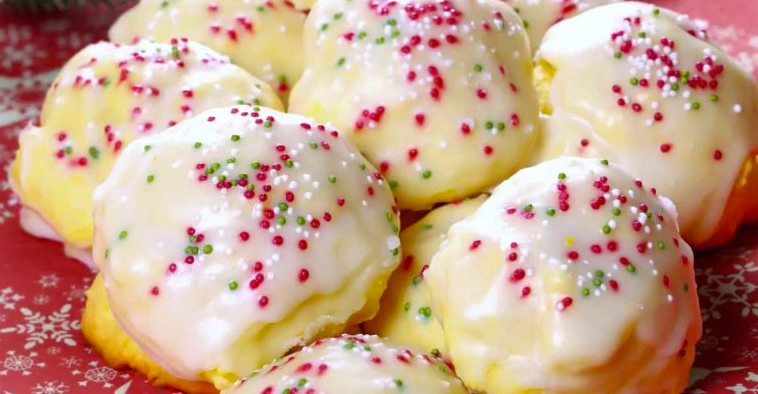 How to prepare step-by-step this ITALIAN LEMON DROP COOKIES ???
Ingredients:
1⁄2 cup sugar
1 stick butter, softened
3 large eggs
1 1⁄2 teaspoons lemon extract
2 cups all-purpose flour
3 teaspoons baking powder
1⁄8 teaspoon salt
3 cups confectioners' sugar
1⁄4 cup water
1 teaspoon lemon extract
Directions:
Preheat oven to 350°F.
Mix flour, baking powder, and salt in a large bowl. Set aside.
Cream together sugar and butter. Add eggs and lemon extract and beat well. Add flour mixture, mix well until smooth texture. (dough will be a bit sticky) If the dough seems light-colored, add a drop or 2 of yellow food coloring. Chill dough until firm.
With a small cookie scoop, drop dough onto a lightly greased cookie sheet, spacing them about 2-inches apart.
------------- Advertisement - Continue Reading Below -------------

Bake for about 12-15 minutes, or until firm and lightly brown.
Remove cookies from cookie sheet and allow to cool completely.
Combine the icing ingredients in a bowl until just smooth. You want it more thick than thin, but still runny.

Dip the tops of the cooled cookies into the glaze, then return to the wire rack, allowing the glaze to drip down the sides of the cookie.
Top with sprinkles or a little lemon zest, while the glaze is still wet.
Store in an airtight container.
* If you want to freeze the cookies, freeze unfrosted and frost once thawed.