------------- Advertisement - Continue Reading Below -------------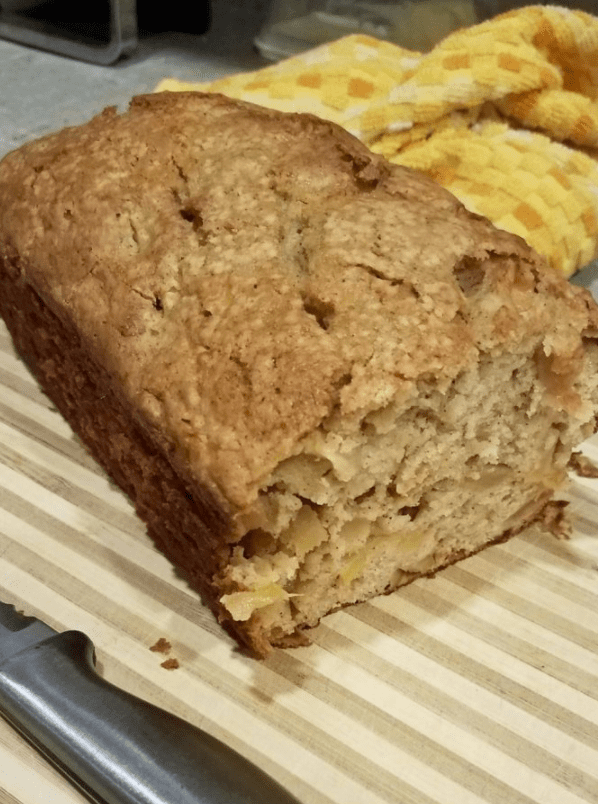 how to make AMAZING APPLE BREAD FOR BREAKFAST ??
Ingredients:
2 eggs
2 cups white sugar
1/2 cup vegetable oil
2 teaspoons vanilla extract
2 cups apples, peeled and diced
2 cups all-purpose flour
1 1/2 teaspoons salt
1 teaspoon baking powder
1/2 teaspoon ground cinnamon, or more to taste
Directions:
Preheat oven to 350 degrees F. Grease a loaf pan.
Beat eggs, sugar, vegetable oil, and vanilla extract in a mixing bowl; add apples.
Mix flour, salt, baking powder, and cinnamon in a separate bowl; add to apple mixture and stir just until evenly combined into a thick batter. Pour batter into the prepared loaf pan.
Bake in the preheated oven for 45 minutes. Cover loaf pan with aluminum foil; continue baking until a toothpick inserted into the center comes out clean, about 15 minutes more. Cool in the pan for 10 minutes before removing to cool completely on a wire rack.