------------- Advertisement - Continue Reading Below -------------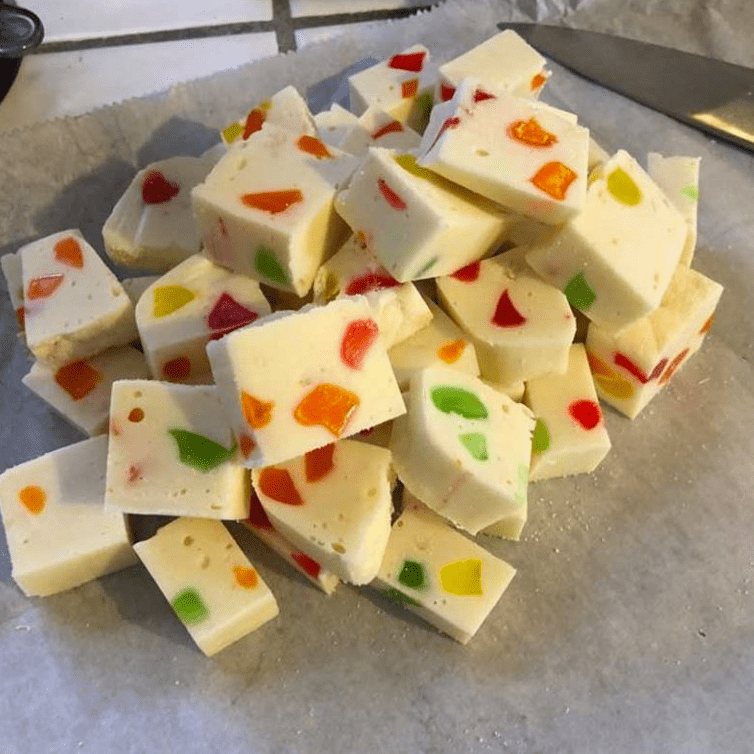 Ingredients:
2 tablespoon butter
2 bags mini marshmallows (250g per bag)
2 bags white chocolate chips (225g per bag)
2 cups gumdrops
Vanilla optional
Salt optional
Directions:
Melt the 3 first ingredients until smooth.
Mix in the gumdrops (I cut them in smaller pieces) – You could use any kind of shape of this type of candy. Spread on parchment paper-lined 9×13 pan. I put some cooking spray in the pan before.
Chill overnight in the fridge
Cut in a square. Enjoy!