------------- Advertisement - Continue Reading Below -------------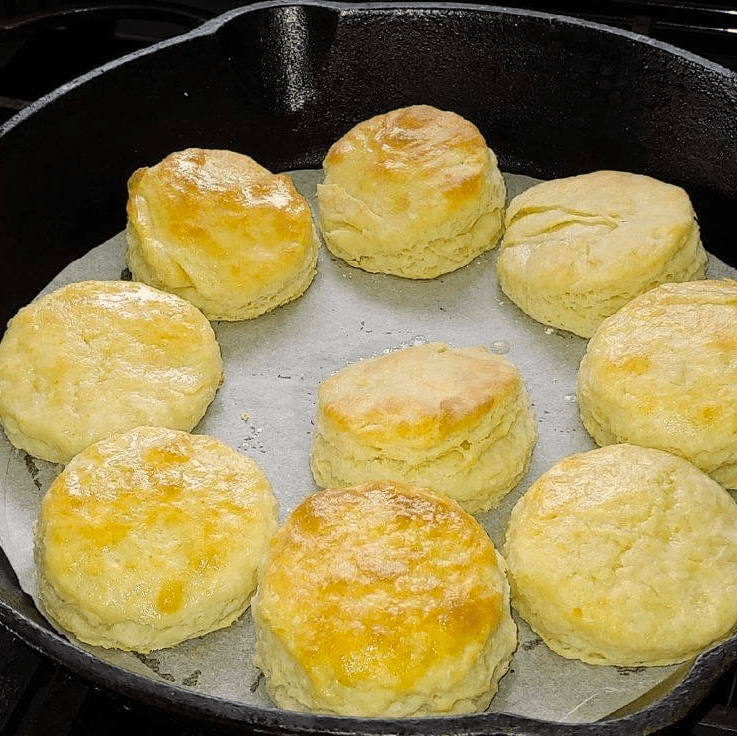 Making homemade cookies is fun and simple with this easy cookie recipe. They are soft, flaky and made from scratch!
Even better, they'll be at your table in less than 20 minutes. Let me show you how!
You'll love getting your hands messy and enjoying fresh biscuits warm from the oven.
Ingredients :
° 2 cups flour
° 1 tablespoon baking powder
° 1/2 teaspoon cream of tartar
° 1 tablespoon sugar
° 1/2 cup butter
° 2/3 cup milk
Instructions :
Preheaat oven to 450 degrees
In a bowl, mix the dry ingredients.
Cut the butter. It is easiest to do this with cold butter, using a cheese grater.
Using a fork or dough divider, mix the ingredients.
The mixture will be very crumbly, and the goal is to break up the butter so it doesn't clump together.
Make a well in the mixture and pour in the milk.
Stirring with a spoon to blend .
Use your hands to mix all of the flour. Do not over mix or knead.
Roll the dough out on a lightly floured surface.
Cut into circles using a cookie cutter or large dinner glass.
Place on an ungreased cookie sheet and bake for 9-12 minutes or until lightly golden brown.
covered stocked.
Enjoy !