------------- Advertisement - Continue Reading Below -------------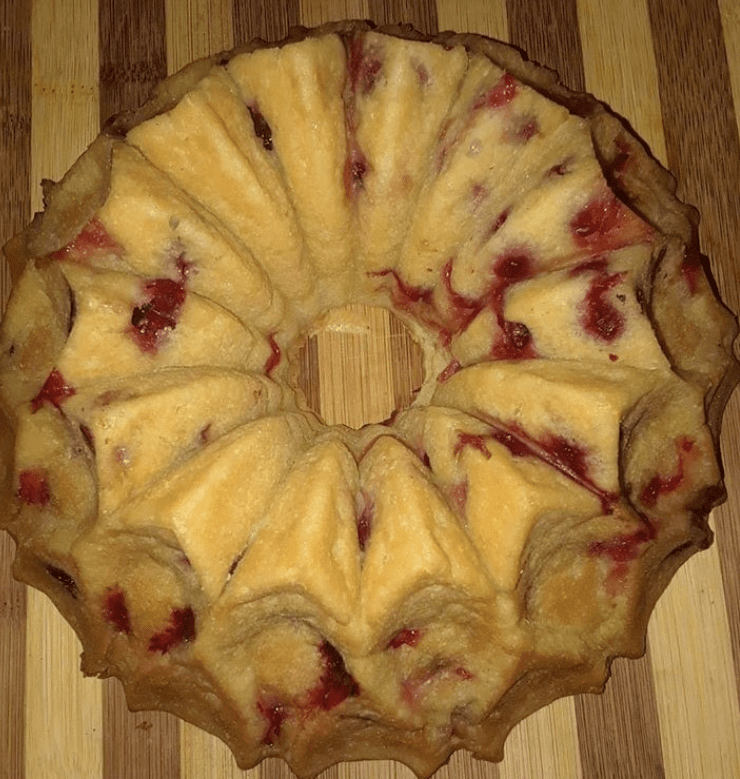 This homemade cranberry orange cake is a wonderful addition to any holiday dessert party. Let's learn how to make this tasty cake.
HOW TO MAKE CRANBERRY ORANGE CAKE ?
INGREDIENTS :
2 Cups flour.
1 cup of sugar.
1 cup whipped cream.
4 eggs.
1 tbsp baking powder.
1 tbsp orange zest .
1/2 cup orange juice.
3 tbsp softened butter .
2 tbsp sugar.
2 cups fresh cranberries .
For the Icing:
1 cup powdered sugar
2 – 3 tablespoons of water, milk, or orange juice.
INSTRUCTIONS :
STEP 1 :
Preheat oven to 350 degrees F. Spray pan with cooking spray and sprinkle sugar on the bottom of the pan.[ 2 tbsp ] Then sprinkle fresh cranberries. set aside.
STEP 2 :
Mix together eggs, butter beat well until creamy and fluffy. Add orange juice and zest.
STEP 3:
Add cream and wet ingredients, and beat for 5 minutes.
STEP 4:
When all these mixed add cranberries. Bake for 1 hour, and let it cool for 15 minutes.
STEP 5:
Prepare your icing and pour it on top of the cake. Chill overnight.
ENJOY.