------------- Advertisement - Continue Reading Below -------------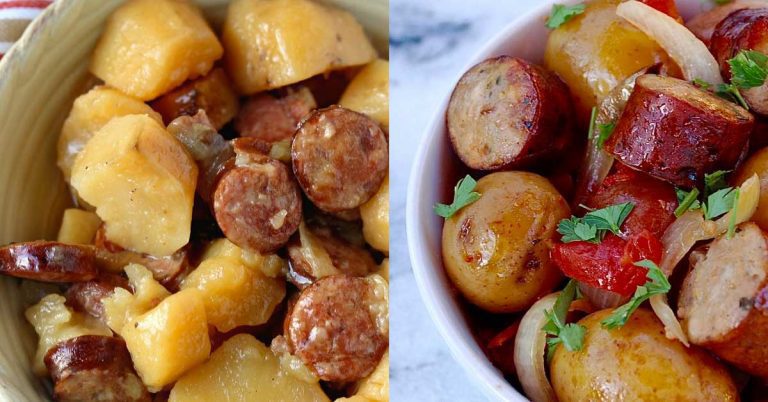 CROCKPOT SAUSAGE & POTATOES RECIPE
To Make this Recipe You'Il Need the following ingredients:
1.5 lbs. smoked beef sausage, sliced
1 large onion, sliced
2.5 lbs. medium russet potatoes, peeled and chopped
1 10 oz. can cream of mushroom soup
¾ tsp. creole seasoning
Directions:
Spray crockpot with cooking spray unless you use a liner*
Place all ingredients in crockpot. Stir.
Cook on low for 7 to 8 hours.
*Use a slow cooker liner for easy clean up! You can find these with the plastic storage bags in the grocery store.
Please make sure to Like and share this Recipe with your friends on Facebook and also follow us on facebook and Pinterest to get our latest Yummy Recipes.
Serves: 4
CREDIT: diaryofarecipecollector.com