------------- Advertisement - Continue Reading Below -------------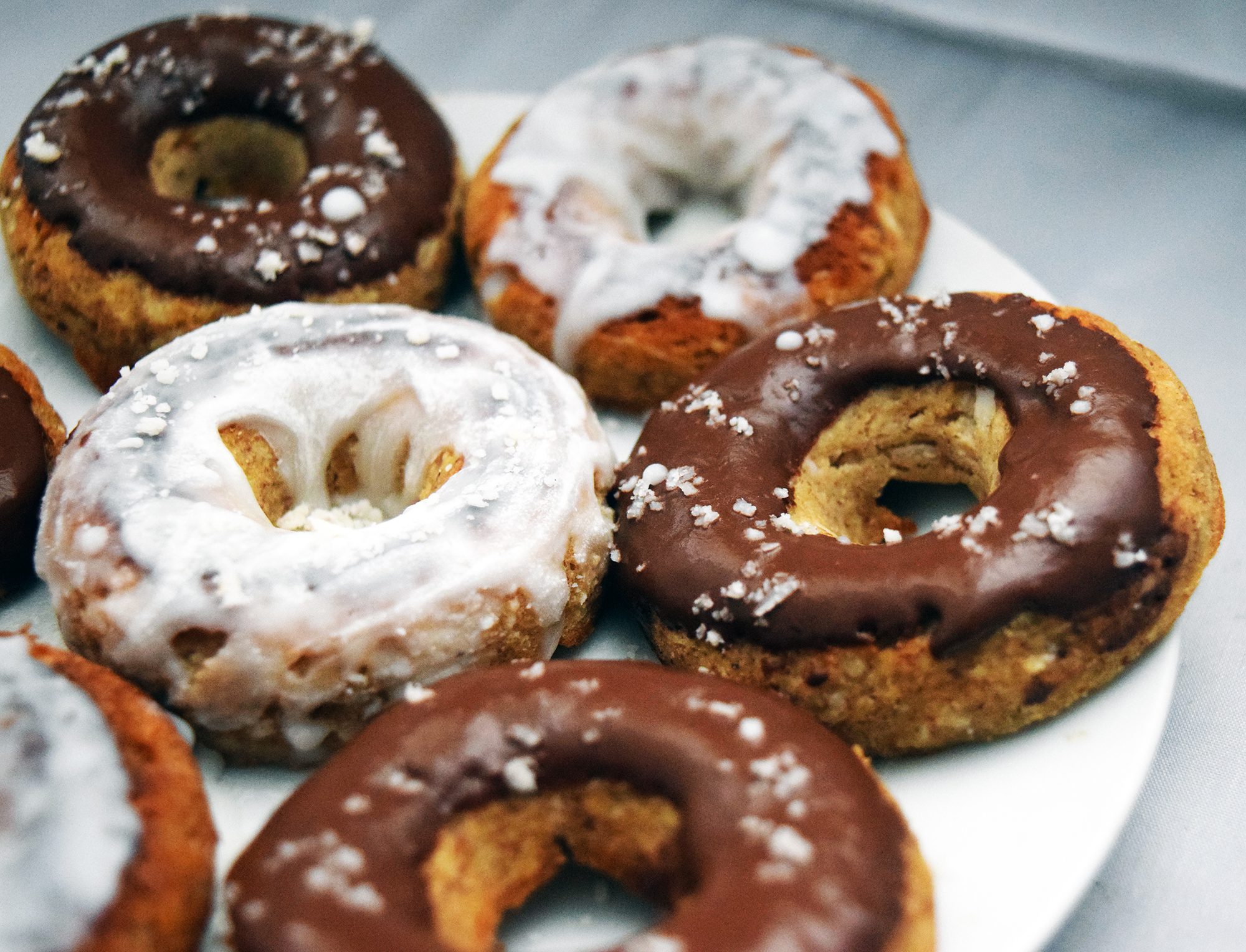 serves 4
Donuts
· 1/3 cup raw oats
· 1 TBSP almond flour/meal
· 1/2 scoop vanilla whey protein powder
· 3 egg whites
· 1/4 tsp almond extract
· 1/2 tsp baking powder
· 1 stevia packet
Icing
· 1 TBSP coconut oil
· 1 TBSP vanilla whey protein powder
Topping
·         1 TBSP sliced almonds
DIRECTIONS
Preheat the oven to 350⁰ F. In a blender, grind the oats into a flour.
Then add the remaining donut ingredients and blend again.
Spray a donut pan with nonstick spray and pour the batter into 4 of the molds.
Bake at 350⁰ F for 10 minutes. Remove and let cool.
While cooling, make the icing by mixing the coconut oil and protein powder.
Once the donuts are fully cooled, drizzle the icing on top and sprinkle the slivered almonds.

Enjoy.
If dairy free, omit the whey protein entirely.
nutritional information per serving
110 calories; 6 g fat, 6 g carbs (1 g fiber), 11 g protein