------------- Advertisement - Continue Reading Below -------------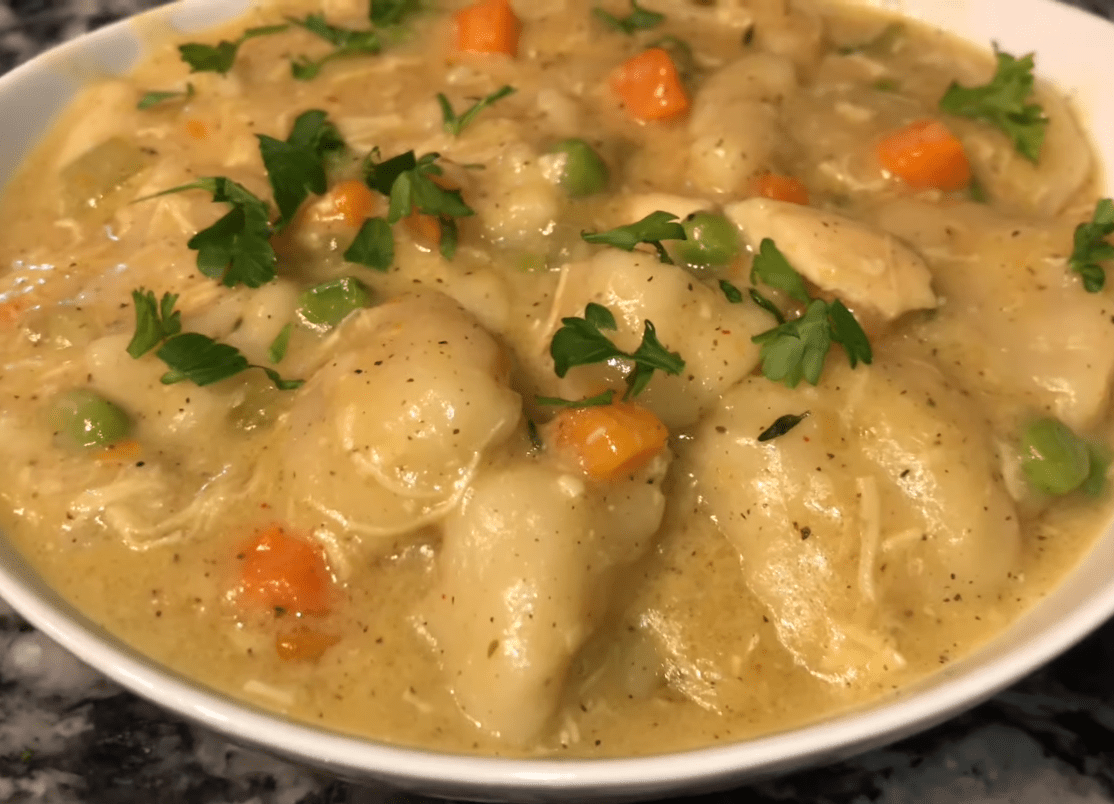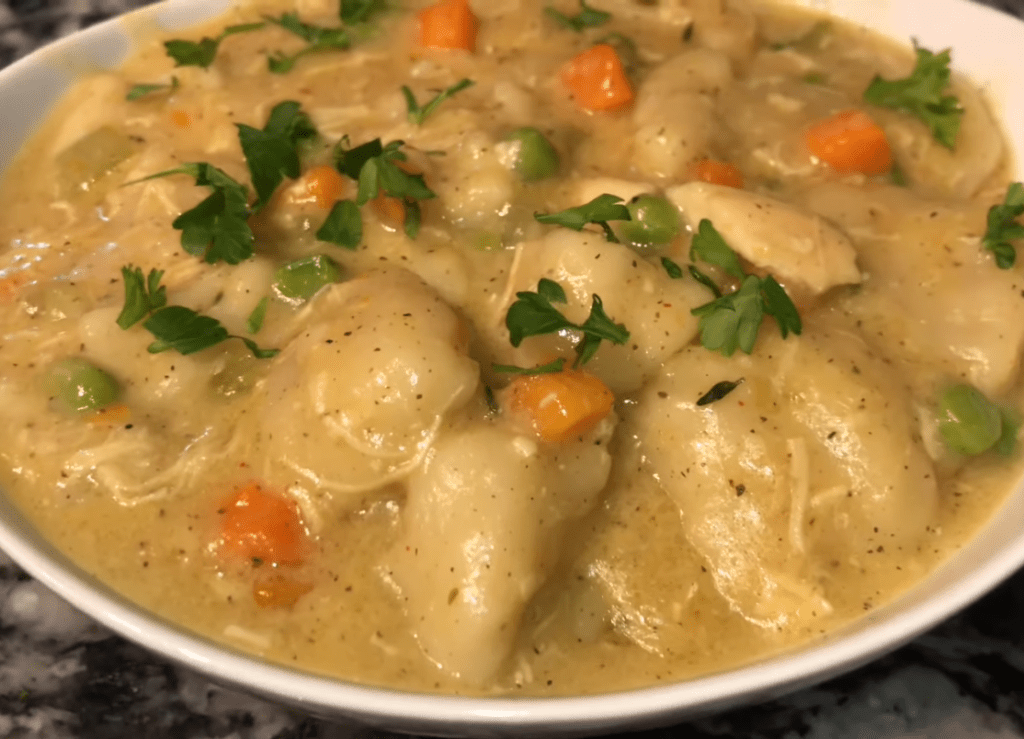 Welcome to a soul-soothing culinary adventure with our delightful Chicken and Dumplings recipe. Get ready to tantalize your senses with this simple yet comforting dish that will warm your heart and bring a smile to your face.
Imagine a cozy evening at home, where the aroma of simmering chicken fills the air. With each spoonful, you'll be transported to a world of comfort and satisfaction. Our Chicken and Dumplings recipe is a classic dish that combines tender chicken, flavorful broth, and fluffy dumplings. It's the perfect meal to enjoy on a chilly day or anytime you crave a comforting and filling treat.
Chicken and Dumplings is a timeless dish that has been cherished for generations. This recipe brings together succulent pieces of chicken, aromatic vegetables, and pillowy dumplings in a rich and savory broth. The combination of flavors and textures creates a symphony of comfort and satisfaction. It's a dish that brings families together, warms the soul, and leaves a lasting impression.
------------- Advertisement - Continue Reading Below -------------
Servings: 6
Prep Time: 20 minutes
Cook Time: 40 minutes
Total Time: 60 minutes
Ingredients:
Soup:
2 teaspoons vegetable oil
2 lbs (905 g) boneless, skinless chicken breast, diced
1 cup yellow onion, cubed
1 cup sliced carrots
3 garlic cloves, minced
1 teaspoon salt
5 teaspoons unsalted butter
6 teaspoons all-purpose flour
6 cups chicken broth (1 liter)
1/2 cup heavy cream (120 ml)
1/2 teaspoon dried thyme
2 bay leaves
1 1/2 cups frozen peas (225 g)
4 tablespoons chopped fresh parsley
Dumplings:
2 cups all-purpose flour (250 g)
1 tablespoon baking powder
1/2 teaspoon salt
1/2 teaspoon pepper
1 1/4 cups heavy cream (320 ml)
It's time to put on your KMT chef's hat and start create your own version, Kitchies!! Simply follow these easy-peasy steps!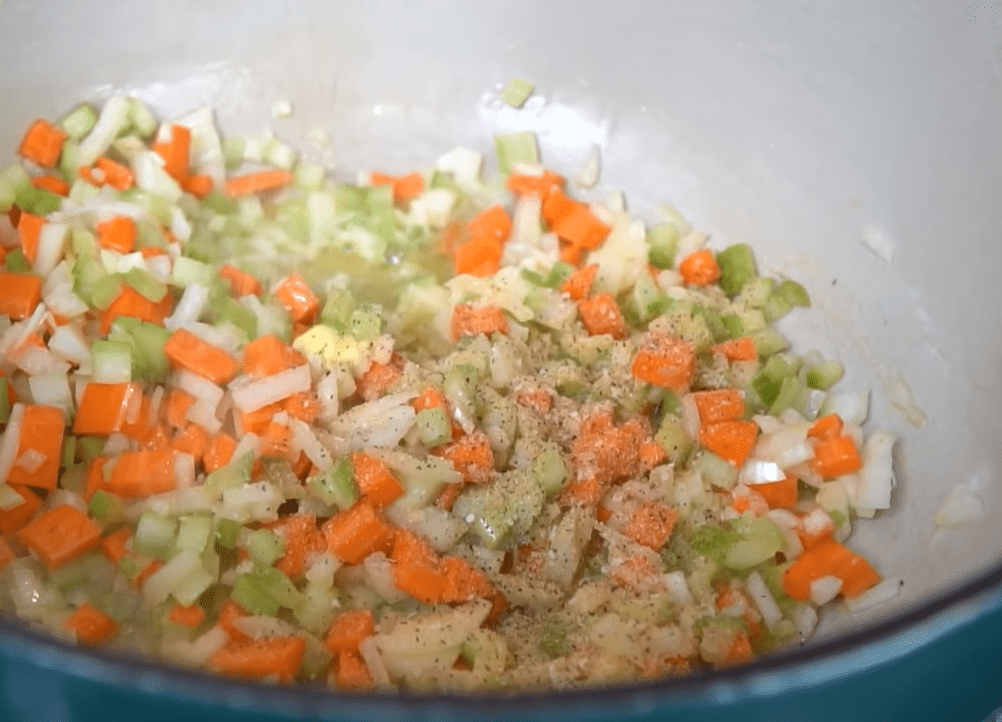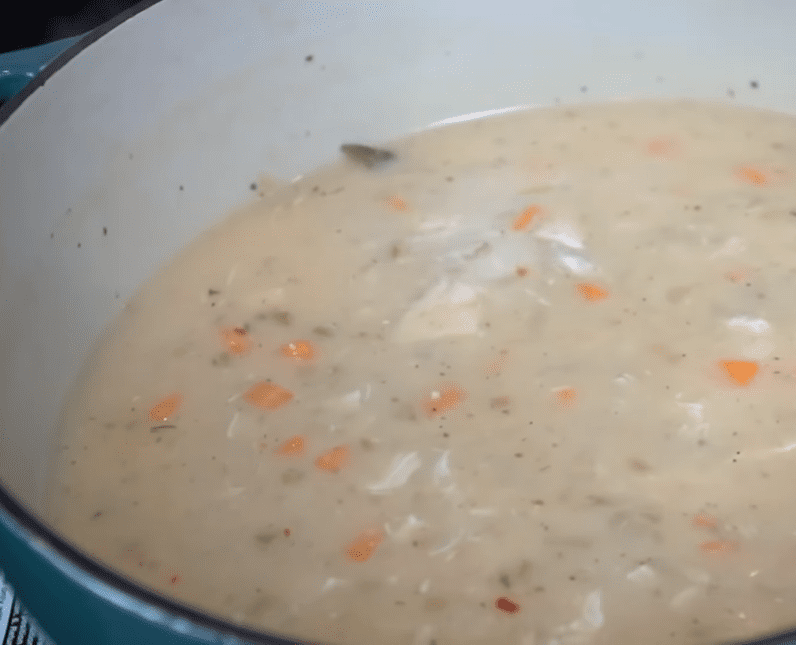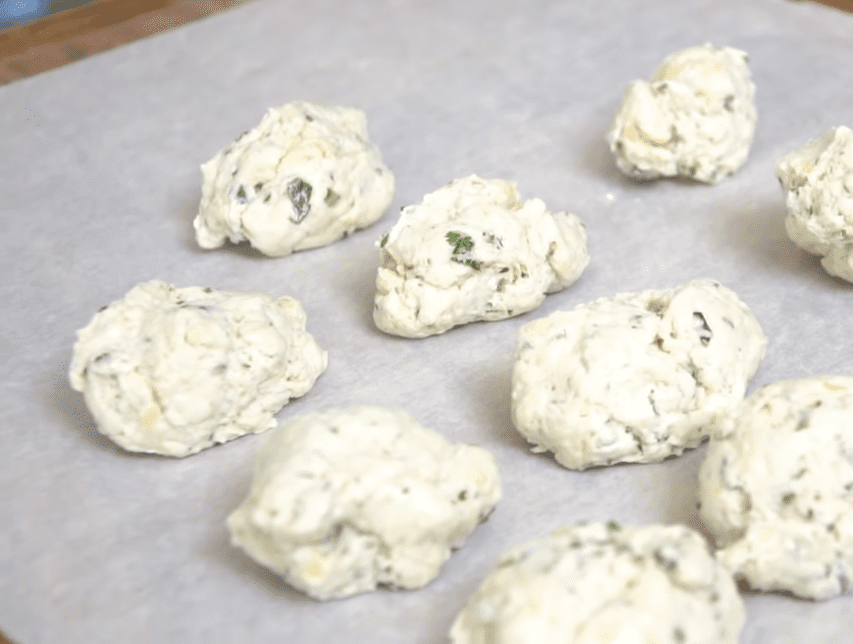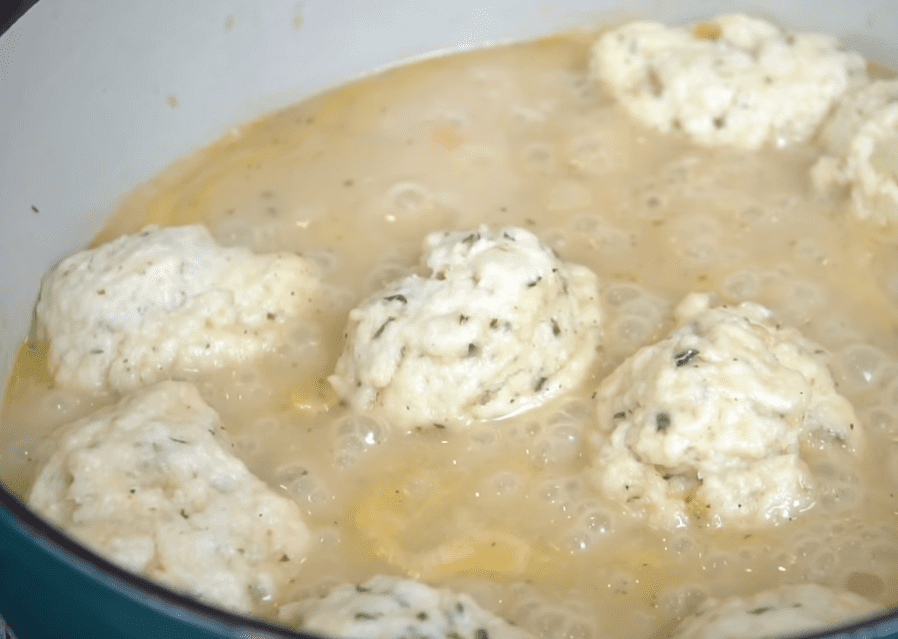 How to Make Comforting Chicken and Dumplings:
In a six-quart Dutch oven, heat vegetable oil over medium-high heat. Add the diced chicken and cook until golden brown on both sides. Remove the chicken from the pot and set it aside.
Add the carrots and onions to the pot and cook until tender, approximately 3 minutes. Stir in the minced garlic and cook for another minute until fragrant.
Reduce the heat to medium-low and add the butter and flour to the pot. Stir constantly for 3 minutes to avoid lumps.
Return the cooked chicken and accumulated juices to the pot. Pour in the chicken broth, cream, dried thyme, and bay leaves. Bring the soup to a boil. Once it simmers, add the frozen peas, cover, and let it simmer for 15 minutes.
Meanwhile, prepare the dumplings. In a large bowl, mix the flour, baking powder, salt, pepper, and heavy cream. Stir until the mixture forms a dough. Using a large ice cream spoon or scoop, shape the dough into small balls, approximately 1 inch (2 cm) in diameter.
Gently place the dumplings into the boiling soup, making sure they don't touch. Add the chopped fresh parsley and cover the pot. Let the soup simmer for 15 minutes, or until the dumplings are tender.
Ladle the Chicken and Dumplings into bowls, serving 1-2 dumplings per portion.
Enjoy the heartwarming flavors and comforting textures of this classic dish!
Substitutions and Variations:
To make the recipe gluten-free, replace the all-purpose flour with a gluten-free flour blend.
For a lighter version, use low-fat milk instead of heavy cream.
Customize the vegetables by adding peas, corn, or diced potatoes to the soup.
Add herbs like thyme, rosemary, or sage for extra flavor.
Master this recipe like a Pro/Expert with these helpful Tips:
KM'Tips
To achieve perfectly tender dumplings, avoid overmixing the dough. Mix until just combined to prevent dense dumplings.
If you prefer a thicker broth, mix 1 tablespoon of cornstarch with cold water and stir it into the simmering soup.
Leftovers can be stored in an airtight container in the refrigerator for up to 3 days. Reheat gently on the stovetop or in the microwave.
Make a Healthier Version:
To make a healthier version of Chicken and Dumplings, consider using skinless chicken breasts and low-sodium chicken broth.
Replace the heavy cream with a lighter alternative like evaporated milk or Greek yogurt.
Increase the amount of vegetables and reduce the amount of butter for a lighter dish.
Nutrition Information (Approximate):
Serving Size: 1/6th of recipe
Calories: 520
Protein: 40g
Fat: 23g
Carbohydrates: 39g
Fiber: 4g
Sugar: 4g
Indulge in the warmth and comfort of our Chicken and Dumplings recipe. We hope it brings you joy and creates lasting memories around the dinner table. Don't forget to share your experience with us, and be sure to explore our other delightful recipes for more culinary inspiration.
Categories : Comfort Food, Classic Recipes, One-Pot Meals, Family-Friendly, Soups and Stews
Are you curious about anything else? Take a look at the most frequently questions Below we get about this recipe:
FAQs:
Can I use bone-in chicken instead of boneless chicken breasts?
Yes, bone-in chicken can be used in this recipe. Adjust the cooking time accordingly to ensure the chicken is cooked through.
Can I freeze Chicken and Dumplings?
While it's possible to freeze Chicken and Dumplings, the texture of the dumplings may be affected. We recommend enjoying the dish fresh for the best taste and texture.
Can I use pre-made dumplings instead of making them from scratch?
Yes, you can use pre-made dumplings if desired. Follow the package instructions for cooking and add them to the soup as directed.
Can I substitute the chicken with another protein?
Certainly! You can try using diced turkey, cooked shredded chicken, or even vegetarian alternatives like tofu or seitan.
Can I add herbs or spices to customize the flavor of the soup?
Absolutely! Feel free to experiment with your favorite herbs and spices to add a personal touch to the soup. Popular choices include rosemary, sage, thyme, or a pinch of cayenne pepper for a subtle kick.
Can I make the soup in advance?
Yes, you can make the soup in advance and refrigerate it. Simply reheat it gently on the stovetop before adding the dumplings.