------------- Advertisement - Continue Reading Below -------------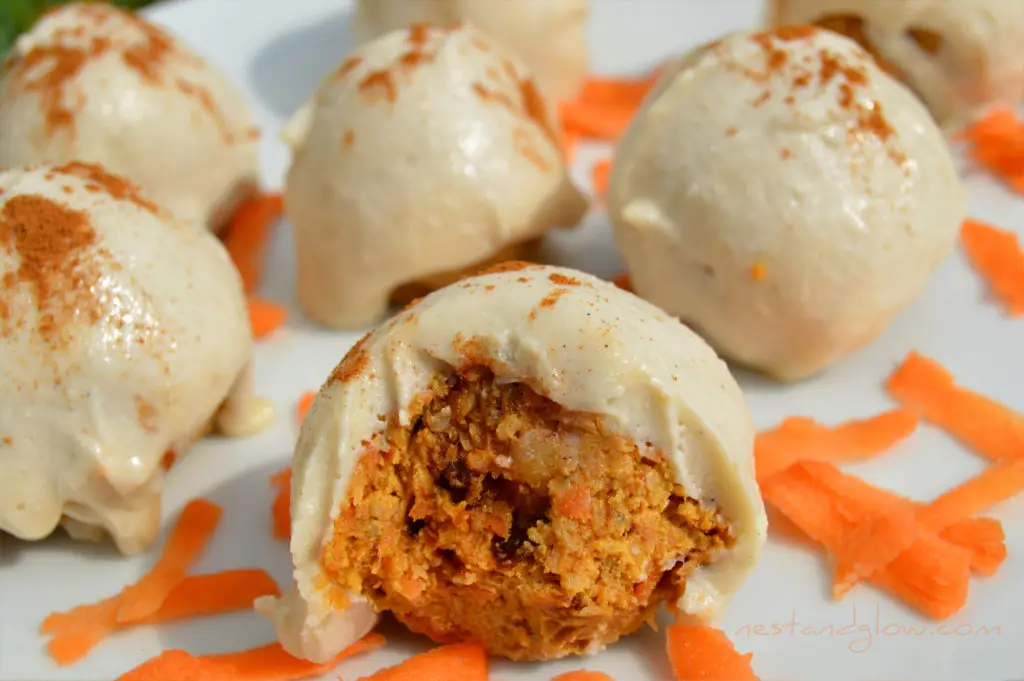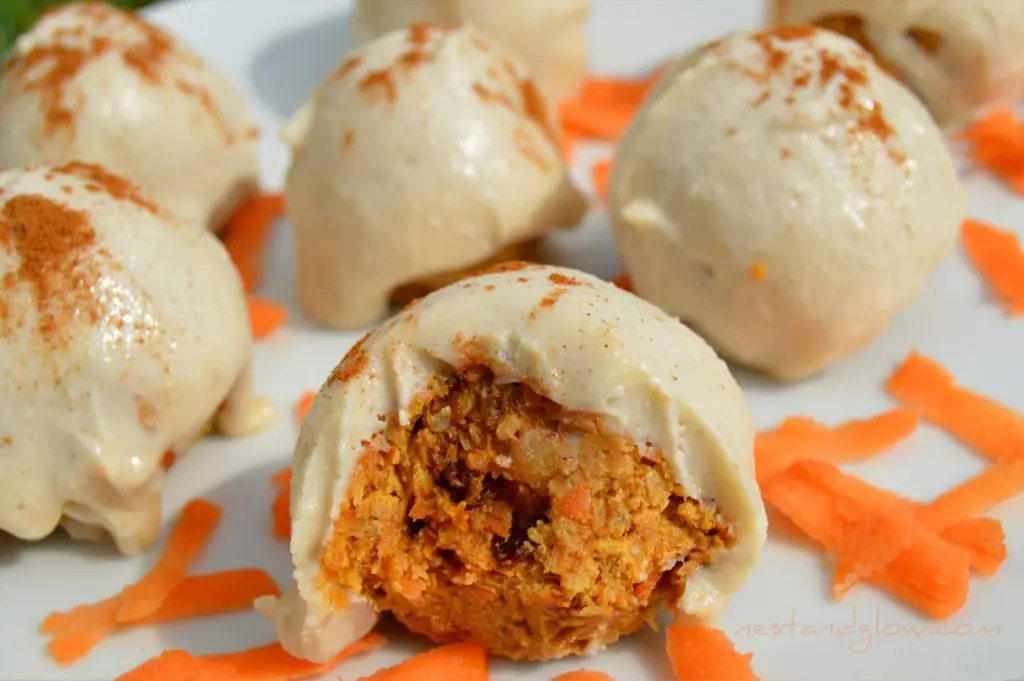 serves 6
INGREDIENTS
· 1 scoop vanilla whey protein powder
· 2 TBSP coconut flour
· 2 TBSP almond butter
· 1/4 cup pureed carrots (2 oz)
· 1/8 tsp cinnamon
· 1/8 tsp ginger
· pinch of nutmeg
· 1 stevia packet
·         2 oz sugar free white chocolate
DIRECTIONS
In a bowl, mix all of the ingredients except for the white chocolate.
For the pureed carrots, it is easiest to purchase baby food; it is pure carrot puree.
Once evenly mixed, it should be very thick and difficult to stir.
Place in the fridge for 1 hour to thicken more.
Microwave the white chocolate for 30 seconds at a time until just barely melted.
Using your hands, mold the carrot cake batter into 6 balls, dipping each ball into the melted chocolate.
Coat the truffles entirely.
Place them back in the fridge for 30 minutes to solidify the chocolate, then enjoy.
If dairy free, some type of protein powder is required. Use a plant-based protein powder (no milk) instead of whey protein. Use dark chocolate (no milk) instead of white chocolate. This would also make the recipe vegan.
nutritional information per serving
111 calories; 7 g fat, 8 g carbs (2 g fiber), 6 g protein