------------- Advertisement - Continue Reading Below -------------
 Prep: 12 Cook: 10 Wait: 65 Serving: 8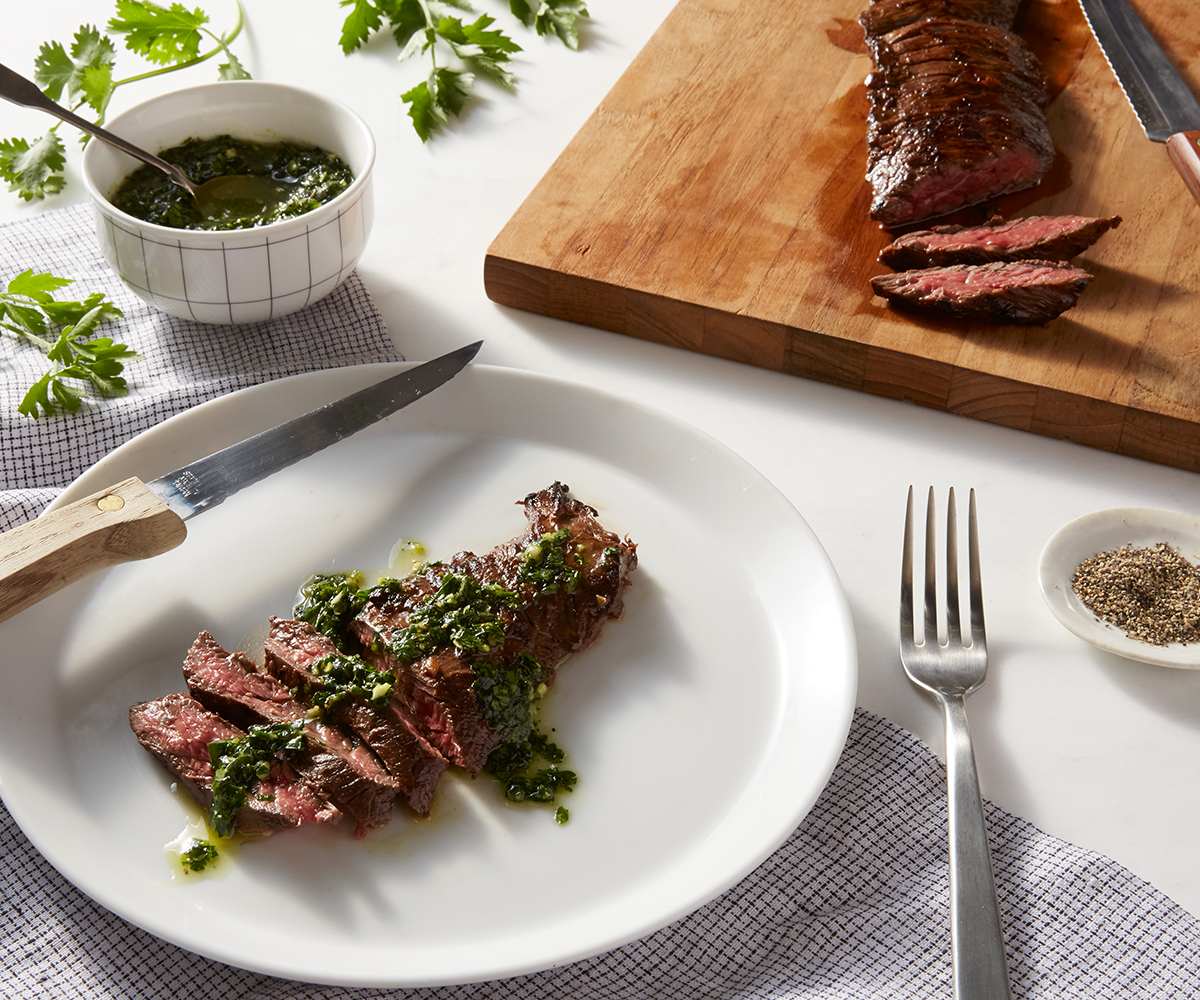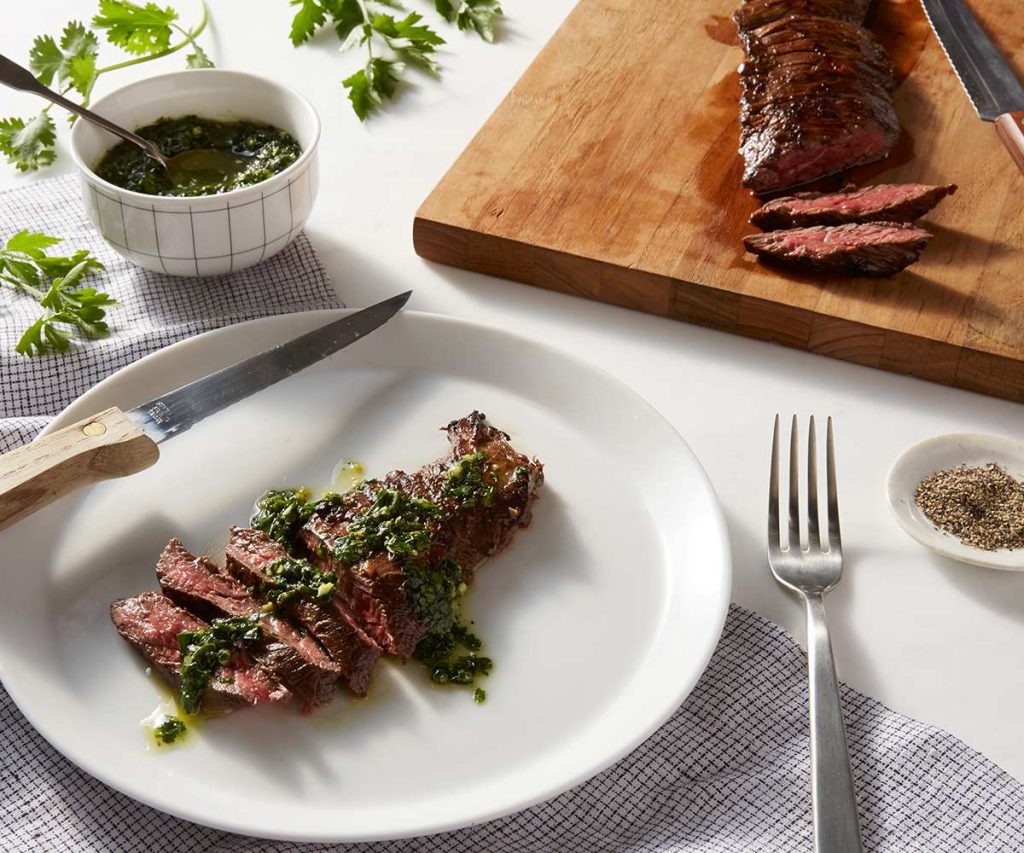 Ingredients | 10 total
 1/3 cup plus 3 teaspoons extra virgin olive oil, divided
2 large cloves garlic, peeled
¼ cup fresh lime juice
1/8 teaspoon ground black pepper
3 teaspoons Maggi® Granulated Chicken Flavor Bouillon, divided
2 pounds arrachera steak or skirt steak
2 cloves garlic, finely chopped
2 tablespoons coarsely chopped fresh oregano
½ cup packed coarsely chopped cilantro
½ cup packed coarsely chopped flat leaf parsley
Directions
Place lime juice, 2 teaspoons oil, 2 teaspoons bouillon and chopped garlic in large, resealable plastic bag. Add steak; seal bag.
Shake and press with fingers to distribute marinade. Refrigerate for 1 hour.

Place parsley, cilantro, oregano, peeled cloves, remaining teaspoon bouillon and pepper in food processor or blender; cover. Pulse until ingredients are combined. Add 1/3 cup olive oil in a slow stream, pulsing until blended. Pour into a small bowl; refrigerate.

Heat remaining teaspoon oil in large skillet over medium heat. Fry steak for 5 to 7 minutes on each side or until desired doneness.

Remove to cutting board; let rest for 5 minutes. Cut into 8 pieces. Serve with chimichurri.
Nutrition Information
 290 calories per serving Serving size: 8
20.76g fat 2.18g carbs g protein