------------- Advertisement - Continue Reading Below -------------
When it comes to whipping up quick and comforting meals, pantry staples are your friend.
We have some fun meals that are quick and easy to throw together with standard staples from your pantry!
KMT's Guide to Turning Pantry Staples into Meals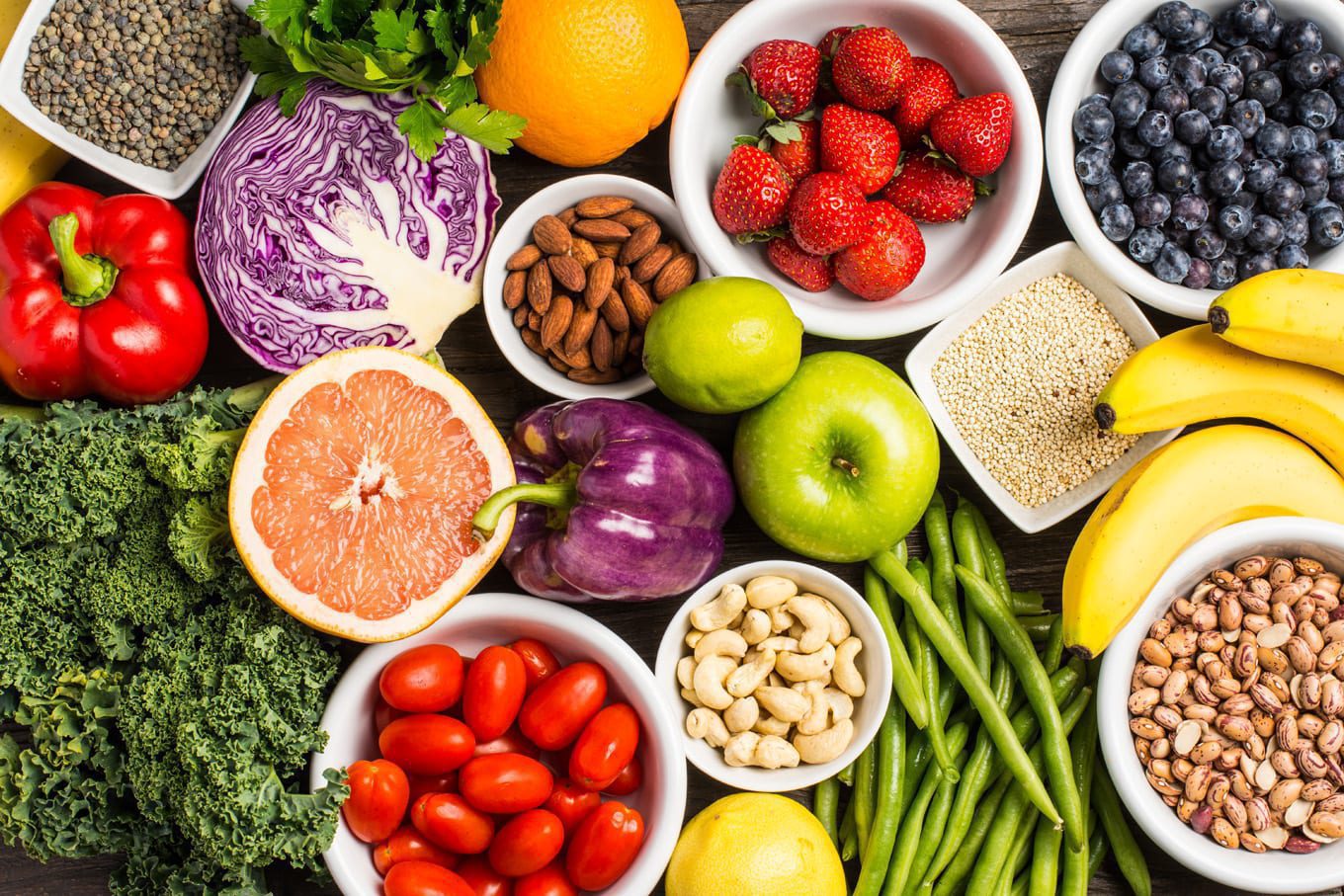 Having a list of it you can make in a pinch can help you save money & time. No need to run out for take-out, just cook up some pantry staples.

Below I have compiled a list of all of my favorite recipes made with pantry staples that are legit easy-to-make.  And more importantly, totally delicious.

Sending lots of love to you all today. ♡ We're going to get through this together.
Without further introduction, here are 36 simple ways to turn pantry staples into complete meals.
Table of Contents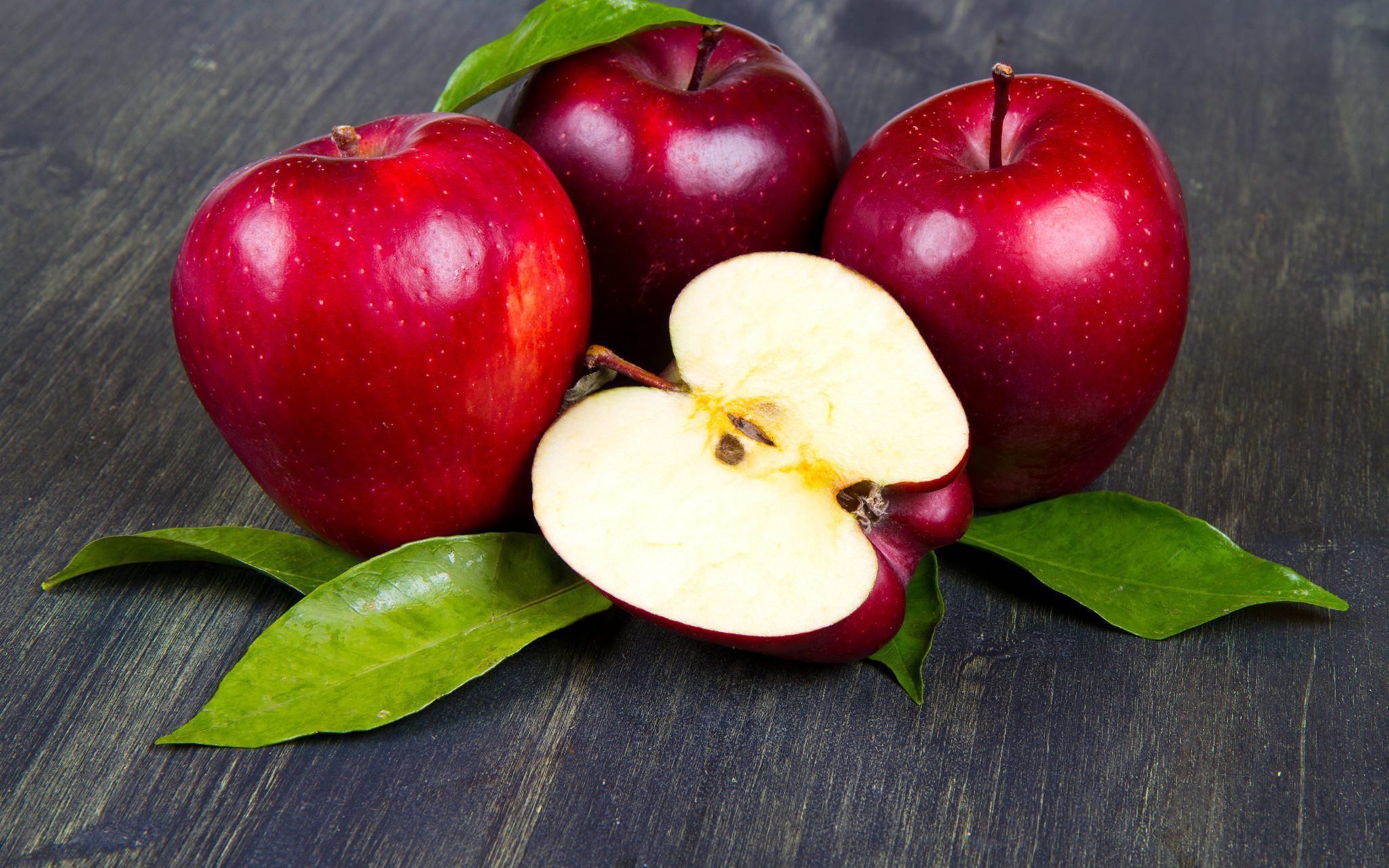 Apple Sauce Cake
Yield: One Cake or Loaf
Ingredients:
1/2 Cup Unsalted Butter, Room Temperature
2 Cups Brown Sugar
2 Eggs
1 Teaspoon Vanilla
2 1/4 Cups Flour
2 Teaspoons Baking Soda
3/4 Teaspoon Salt
1 Teaspoon Cinnamon
1/8 Teaspoon Nutmeg
2 Cups Applesauce
1/2 Cup Raisins
1 Cup Chopped Walnuts
Optional Powdered Sugar
DIRECTIONS:
Preheat oven to 350 degrees F. Cream the butter either by hand using a whisk or with a mixer with a whisk attachment. Add the brown sugar and continue mixing. Add the eggs, 1 at a time, and vanilla, then mix until well blended and fluffy.
In a separate bowl, mix the dry ingredients, except powdered sugar. Add the mixture to the applesauce. Fold in the raisins and walnuts.
Pour batter into a greased and floured loaf or tube pan and bake until firm to the touch, about 45 to 50 minutes. Let cool in the pan, then turn it out, and dust with powdered sugar.
Blooming Apple
Ingredients:
Cooking spray
½ cup melted butter
½ cup brown sugar
½ cup granulated sugar
¼ cup ground cinnamon
6 apples
12 chewy caramel squares
Vanilla ice cream
Directions:
Preheat oven to 375° and grease a medium baking dish with cooking spray.
In a small bowl, whisk together butter, brown sugar, sugar, and cinnamon.
Slice top off of each apple then use a melon baller (or a teaspoon) to scoop out core. Using a paring knife, make three circular cuts in apple. Place apple cut side-down on a cutting board and slice crosswise.
Place cut apples in baking dish. Fill each apple with two caramel squares then brush melted butter mixture on top.
Bake until the apples are tender, about 30 minutes.
Serve warm with ice cream.
Oatmeal-Brown Sugar Baked Apples
Yield: 4 – 6 Servings
Ingredients:
4 Apples
1/4 Cup Brown Sugar (Dark or Light)
1/4 Cup Old-Fashioned Rolled Oats
1/2 Teaspoon Cinnamon
1/4 Teaspoon Nutmeg
Pinch Cloves
1 Tablespoon Butter, Divided in Four
Directions:
Pre-heat oven to 375°F
Core of the apples, cutting to within a half inch of the bottom of the apple and creating a well or bowl roughly 3/4-inch wide. Use an apple corer or a small paring knife.
Mix the brown sugar, oatmeal, cinnamon, nutmeg, cloves, and any extras (nuts, raisins, whatever you like) in a bowl. Divide this mixture between the apples, packing the wells firmly.
Arrange the apples in a baking dish and top each one with a pat of butter. Bake for 30 to 40 minutes. Test the apples by poking knife or fork through into the apple; it should slide into the apple easily with no resistance. The skin on the apples will be wrinkled and soft by the end of cooking.
Serve with a scoop of ice cream or whipped cream. Leftovers will keep for up to a week and can be reheated in the microwave or eaten cold.
Simple Apple Sauce
Yield: 4 Servings
Ingredients:
4 Cups Chopped Apples (With Peels or Without)
1 Cup Water
Ground Cinnamon to Taste or a Cinnamon Stick
Honey or Sugar to Taste (Optional)
Directions:
Toss the chopped apples, water, and cinnamon into a pot.
Bring to a boil, then reduce the heat to low and cook with a lid on, stirring occasionally, until the apples have broken completely apart (about 20-30 minutes).
Sweeten it a little with honey or sugar, or leave it deliciously tart if you prefer.
Let cool and refrigerate.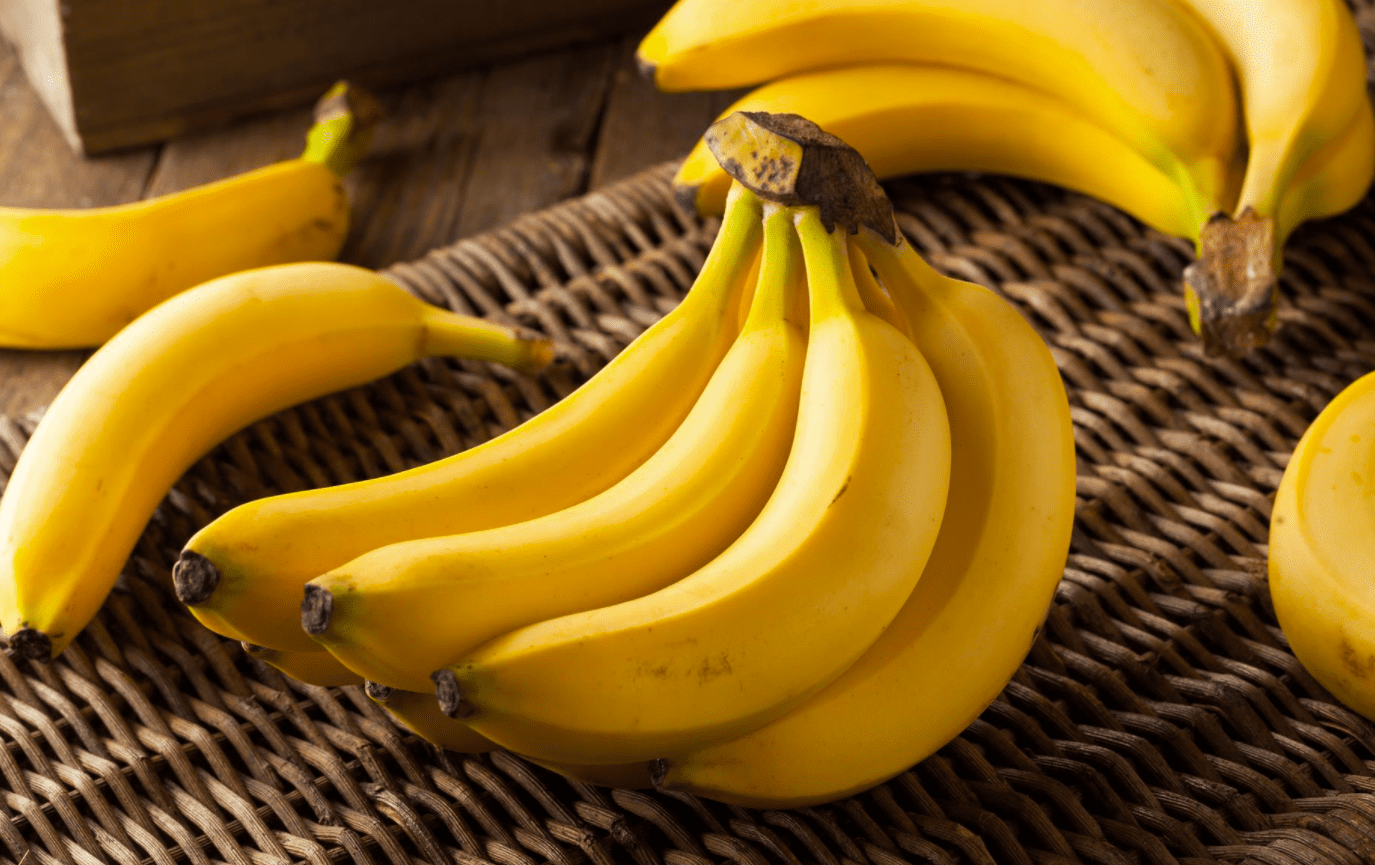 The Easiest Cookies in the World
Yield: 2 Dozen
Ingredients:
2 Over Ripe Bananas
1 Cup Quick Oats
1⁄2 Cup of Chocolate Chips
Directions:
Using a fork mash the bananas in a bowl. The consistency should be gooey, try to get the lumps out. Pour in oats and chocolate chips and mix well. With moist hands form 2-inch balls of mixture, place on greased cookie sheet about 1 inch apart.
Bake at 350 degrees For 15 to 20 minutes or until golden brown. Let cool and enjoy!
Try adding raisins, craisins or your favorite nut for variety.
Frozen Bananas
YIELD: Varies
Ingredients:
Bananas
Directions:
To freeze bananas: just pop them in the freezer, peel and all; or peel them and place in a freezer bag. Either way will work.
Note: if you decide to freeze your bananas in their peel, the peel will turn black but it will not affect the bananas in the least. Just give them a little time to thaw before starting your recipe.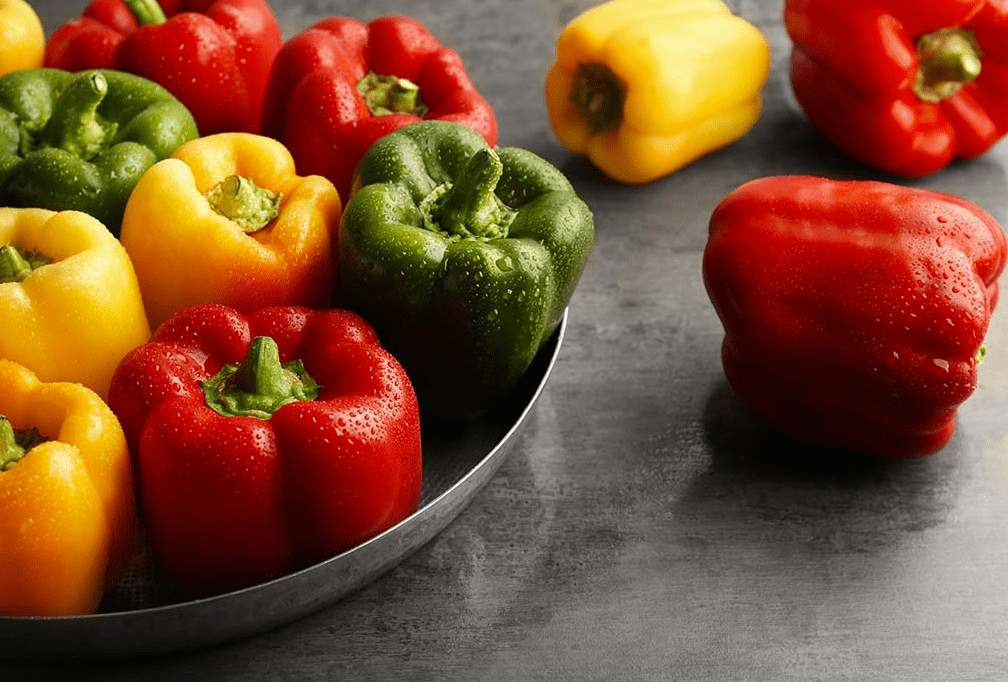 Stuffed Green Peppers with Beef and Tomato
Yield: 6 Servings
Ingredients:
6 Green Peppers
Salt to Taste
1 Lb Ground Beef
1/3 Cup Chopped Onion
1 (14.5 Oz) Can of Whole, Peeled, Tomatoes Chopped
1 Tsp Worcestershire Sauce
1⁄2 Cup Rice Uncooked
1⁄2 Cup Water
1 Cup Shredded Cheddar Cheese
2 Cans Condensed Tomato Soup
Directions:
Bring a large pot of salted water to a boil. Cut the tops off the peppers, and remove the seeds. Cook peppers in boiling water for 5 minutes; drain. Sprinkle salt inside each pepper, and set aside.
In a large skillet, sauté beef and onions for 5 minutes, or until beef is browned. Drain off excess fat, and season with salt and pepper. Stir in the tomatoes, rice, 1/2 cup water and Worcestershire sauce. Cover, and simmer for 15 minutes, or until rice is tender.
Remove from heat, and stir in the cheese. Preheat the oven to 350 degrees F. (175 degrees C). Stuff each pepper with the beef and rice mixture, and place peppers open side up in a baking dish.
In a medium bowl, combine tomato soup with just enough water to make the soup a gravy consistency. Pour over the peppers. Bake covered for 25 to 35 minutes, until heated through and cheese is melted and bubbly.
Vegetarian Stuffed Peppers with Kale
Yield: 3 Servings
Ingredients:
3 Medium Bell Peppers
1 Tablespoon Extra-Virgin Olive Oil
1/4 Teaspoon Salt
8 Ounces Kale, (6 Cups Lightly Packed), Trimmed
1 Tablespoon Extra-Virgin Olive Oil
1 Medium Onion, Chopped
1/2 Cup Chopped Red Bell Pepper
2 Cloves Garlic, Minced
3/4 Cup Cooked Short-Grain Brown Rice
1/2 Cup Freshly Grated Parmesan Cheese
1 Tablespoon Lemon Juice
1/4 Teaspoon Salt
Ground Pepper, to Taste
Directions:
To prepare peppers preheat oven to 400°F. Halve peppers lengthwise through the stems, leaving them attached. Remove the seeds. Lightly brush the peppers outside and inside with oil; sprinkle the insides with salt and pepper.
Place, cut-side down, in a 9-by-13-inch baking dish. Bake until peppers are just tender, 10 to 15 minutes. Let cool slightly. Turn cut-side up.
To prepare filling: bring 2 cups salted water to a boil in a large wide pan. Stir in kale, cover and cook until tender, 10 to 12 minutes. Drain, rinse under cold water; squeeze dry. Finely chop.
Heat oil in a large nonstick skillet over medium heat. Add onion and chopped bell pepper; cook, stirring often, until onion is golden, 6 to 8 minutes. Add garlic and cook, stirring, for 30 seconds. Stir in the kale. Remove from the heat and let cool slightly. Stir in rice, parmesan, 2 tablespoons pine nuts and lemon juice.
Season with salt and pepper. Divide the filling among the pepper halves. Add 2 tablespoons water to the baking dish.
Cover the peppers with foil and bake until heated through, 15 to 20 minutes. Uncover and bake for 5 minutes more.
Vegetarian Stuffed peppers with Rice, Zucchini, and Herbs
Yield: 6 Servings
Ingredients:
6 Medium Peppers
2 Medium Zucchini (About 3/4 Pound), Shredded
Salt to Taste
1/3 Cup Extra Virgin Olive Oil
2 Garlic Cloves, Minced
1/2 Cup Finely Chopped Fresh Mint
1/4 Cup Chopped Fresh Dill or Parsley
1 Scant Cup Uncooked Medium Grain Rice
Freshly Ground Pepper
2 Tablespoons Tomato Paste Dissolved in 2/3 Cup Water
2 Tablespoons Freshly Squeezed Lemon Juice
Directions:
With a paring knife, cut away the tops, pull out the membrane and seeds. Toss the shredded zucchini with salt and let drain in a colander for 20 minutes. Take up handfuls of zucchini and squeeze out as much liquid as possible.
Transfer to a medium bowl and add the garlic, mint, parsley or dill, and rice. Season with salt and pepper. Stir in 1/4 cup of the olive oil and let sit for 10 minutes. Meanwhile preheat the oven to 375 degrees.
Oil a baking dish large enough to fit all of the peppers. Fill the peppers about 3/4 of the way full with the stuffing, and replace the caps. Place in the oiled baking dish.
Mix the tomato paste and water with the remaining olive oil and the lemon juice. Season to taste. Add to the baking dish.
Cover the dish with foil. Place in the oven and bake 45 minutes to an hour, until the peppers are soft. Remove from the heat and allow to cool to room temperature, or serve hot.
Remove the tops of the peppers and spoon the sauce in the baking dish over the rice before serving.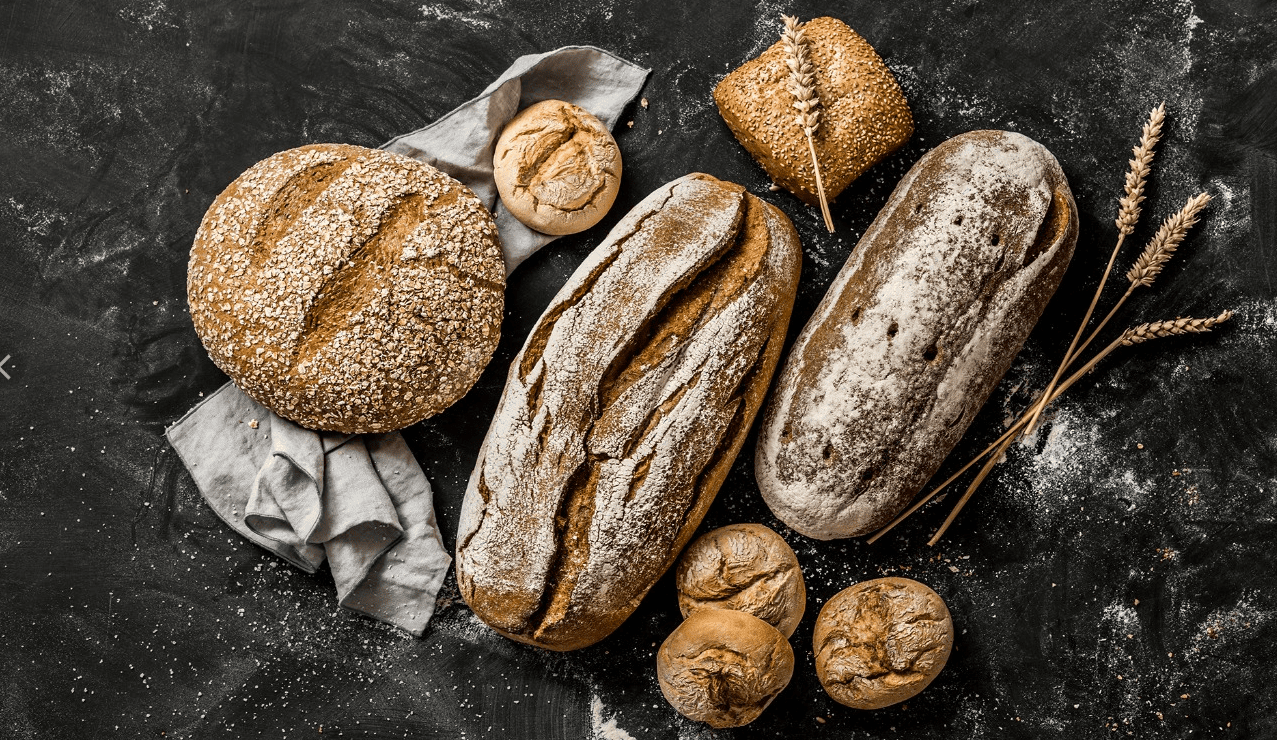 Easy Homemade Bread
Yield: 2 Loaves
Ingredients:
1 package (1/4 ounce) active dry yeast
2-1/4 cups warm water (110° to 115°)
3 tablespoons sugar plus 1/2 teaspoon sugar
1 tablespoon salt
2 tablespoons canola oil
6-1/4 to 6-3/4 cups bread or all purpose flour
Directions:
In a large bowl, dissolve yeast and 1/2 teaspoon sugar in warm water; let stand until bubbles form on surface. Whisk together remaining 3 tablespoons sugar, salt, and 3 cups flour. Stir oil into yeast mixture; pour into flour mixture and beat until smooth. Stir in enough remaining flour, 1/2 cup at a time, to form a soft dough.
Turn onto a floured surface; knead until smooth and elastic, 8-10 minutes. Place in a greased bowl, turning once to grease the top. Cover and let rise in a warm place until doubled, 1-1/2 to 2 hours.
Punch dough down. Turn onto a lightly floured surface; divide dough in half. Shape each into a loaf. Place in 2 greased 9×5-in. loaf pans. Cover and let rise until doubled, 1 to 1-1/2 hours.
Bake at 375° until golden brown and bread sounds hollow when tapped or has reached an internal temperature of 200°, 30-35 minutes. Remove from pans to wire racks to cool.
Freezing Bread
Ingredients:
Loaf of bread
Directions:
For short-term storage (less than three weeks): place store-bought bread directly in the freezer. The plastic bag that it came in will keep it protected for a few weeks. You can unfreeze one piece at a time or as needed.
For long-term storage (more than three weeks): wrap bread tightly in plastic wrap. Then, wrap it again in foil or freezer paper. Write the date on your bread before sticking it in the freezer; then, try to use it within six months.
For rolls and buns: place them inside a freezer bag, and seal tightly. To thaw: simply place a loaf in the refrigerator overnight. If it takes you a long time to eat a loaf of bread, slice your loaves before you put them in the freezer. This will allow you to pull out just what you need.
Bread Pudding
Yield: 6 Servings
Ingredients:
2 Cups Milk
1/4 Cup Butter
2 Eggs, Slightly Beaten
1/2 Cup Sugar
1 Teaspoon Ground Cinnamon or Nutmeg
1/4 Teaspoon Salt
6 Cups Soft Bread Cubes (About 6 Slices Bread or About Half a Loaf of Italian Bread)
1/2 Cup Raisins, If Desired
Whipping (Heavy) Cream, If Desired
Directions:
Heat oven to 350 F. In 2-quart saucepan, heat milk and butter over medium heat until butter is melted and milk is hot.
In large bowl, mix eggs, sugar, cinnamon and salt. Stir in bread cubes and raisins. Stir in milk mixture. Pour into ungreased deep round pan.
Bake uncovered 40 to 45 minutes or until knife inserted 1 inch from edge comes out clean. Serve warm with whipping cream.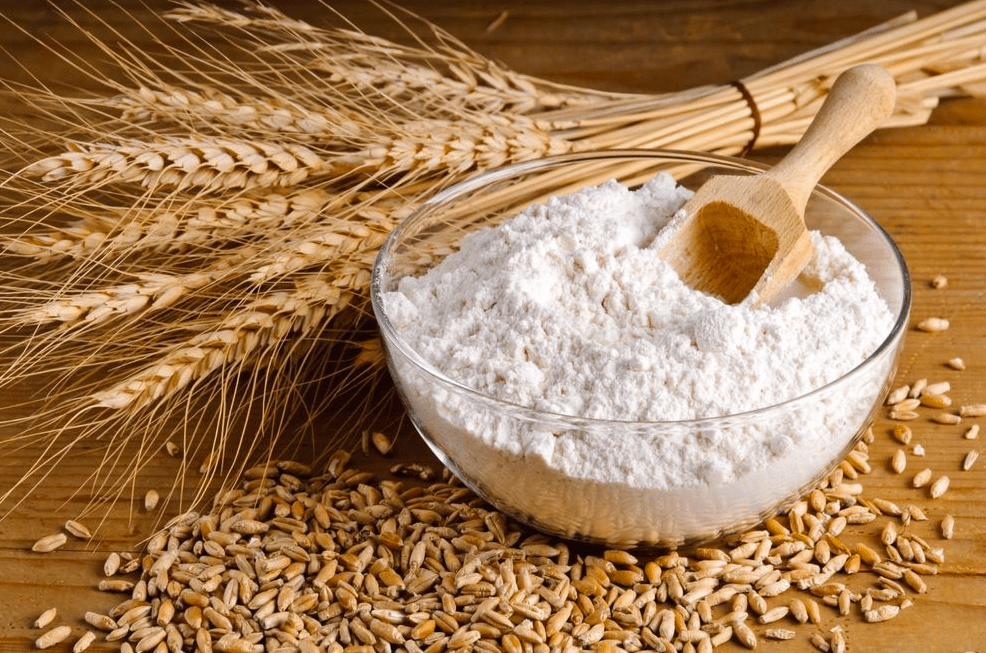 Cinnamon Rolls
Ingredients
Dough:
1/4-ounce package yeast, or 2 1/4 tsp
1/2 cup warm water, about 110 degrees
1/2 cup milk
1/4 cup sugar
1/3 cup butter
1 teaspoon salt
1 egg
3 1/2 to 4 cups all-purpose flour
Filling:
1/2 cup melted butter
1/2 cup sugar
2 tablespoons ground cinnamon
Glaze:
4 tablespoons butter
2 cups powdered sugar
1 teaspoon vanilla extract
3 to 6 tablespoons hot water
Directions:
Heat oven to 350 degrees F.
Dissolve yeast in warm water and set aside for 10 minutes. In a large bowl mix melted butter, milk, sugar, salt, and the egg. Add 2 cups of flour and mix until smooth. Add yeast mixture. Mix in remaining flour until dough is easy to handle.
Knead dough on lightly floured surface for 5 to 10 minutes. Place in well-greased bowl, cover and let rise until doubled in size, usually 1 to 1 1/2 hours.
When doubled in size, punch down dough. Roll out on a floured surface into a 15 by 9-inch rectangle. Spread melted butter all over dough. Mix sugar and cinnamon and sprinkle over buttered dough. Roll up dough and pinch edge together to seal. Cut into 12 equal slices.
Make sure to spray your pan. Place cinnamon roll slices close together in the pan, cover, and let rise until dough is doubled, about 45 minutes. Bake for about about 25 minutes.
Meanwhile, mix butter, powdered sugar, and vanilla. Add hot water 1 tablespoon at a time until the glaze reaches desired consistency.
Dinner Rolls
Ingredients
4 -5 cups all purpose flour
2 tbsp rapid rise, instant yeast
1/3 cup granulated sugar
1 tsp salt
1 1/2 cups warm milk , 110 degrees
5 tbsp butter, softened
1 egg , room temperature
2 tbsp melted butter
Directions:
Combine 3 cups of flour, yeast, sugar, salt, warm milk, butter, and egg in the bowl of a stand mixer. Attach the dough hook and turn the mixer on to the lowest speed and mix until flour is incorporated, scraping down the sides of the bowl as necessary. Increase speed to medium and beat for 2 minutes. Add 1/2 cup flour and blend with the dough hook until incorporated. And another 1/2 cup flour and repeat, mixing at medium speed for another 2 minutes until a ball of dough is formed. Add additional flour as necessary. The dough should be slightly sticky and soft and pulling away from the edge of the bowl.
If you do not have a stand mixer. Combine yeast, sugar, salt, and warm milk in a large bowl. Let sit for 10 minutes. Add 3 cups flour, butter, and egg and mix in 20 second intervals, adding more flour between each mixing. Add the rest of flour until a ball of dough is formed. Knead for 5-10 minutes until dough is soft and slightly sticky.
Transfer the dough to a lightly greased bowl and cover with a towel or plastic wrap. Let rise for 30 minutes at room temperature.
Remove the towel or plastic wrap and deflate the dough by punching down lightly.
Pinch off pieces of the dough and form 24 rolls. Transfer the rolls to a lightly greased quarter baking sheet or 9 x 13 baking dish. Cover with a towel or plastic wrap and let rise for an additional 30 minutes at room temperature.
Preheat oven to 375 degrees. Bake the rolls for 12 to 15 minutes or until golden brown. Remove rolls and brush hot rolls with the melted butter. Serve immediately.
Easy Homemade Bread
Flatbreads
Ingredients:
350g self-raising flour, plus extra for dusting
sea salt
1 teaspoon baking powder
350 g natural yogurt
Directions:
Add all the flatbread ingredients to a mixing bowl and mix together with a spoon, then use clean hands to pat and bring everything together.
Dust a clean work surface with flour, then tip out the dough. Knead for a minute or so to bring it all together (this isn't a traditional bread recipe, so you don't need to knead it for long – just enough time to bring everything together).
Put the dough into a floured-dusted bowl and cover with a plate, then leave aside.
Chop herbs finely. Melt butter and combine herbs with butter.
Dust a clean work surface and rolling pin with flour, then divide the dough in half, then divide each half into 6 equal-sized pieces (roughly the size of a golf ball).
With your hands, pat and flatten the dough, then use a rolling pin to roll each piece into 12cm rounds, roughly 2mm to 3mm thick. Use a knife to cut 6 lines into the center of each round, leaving about 3cm at each end.
Place the griddle pan on a high heat, then once hot, cook each one for 1 to 2 minutes on each side, or until bar-marked and puffed up, turning with tongs.
Brush the flatbreads all over with herby butter as they come off the griddle.
Note: You can make your own self-rising flour:
1 cup all-purpose flour
1 ½ teaspoons baking powder
¼ teaspoon salt
Fresh Pasta
Ingredients:
3 large eggs, beaten to blend
2 cups all-purpose flour
1 tbsp olive oil
1 tsp kosher salt
Directions:
Mix eggs, flour, oil, and salt in the bowl of a stand mixer with your hands until a shaggy dough forms.
Knead with dough hook until dough is smooth and elastic, about 10 minutes or knead the dough on a large well-floured surface until dough is smooth and elastic, about 10-15 minutes.
Cover dough with plastic wrap and let rest at least 30 minutes.
Cut and roll as desired.
Boil in salted water for 2-4 minutes depending on the thickness of your pasta. Pair with sauce of your choice, for this one I made a rustic Italian sauce from scratch (recipe coming soon)
Best when served with warm sauce and garlic bread
Pizza Dough
-makes 4 individual pizzas
Ingredients:
3 cups all-purpose or bread flour
1 ½ tsp salt
1⁄2 to 1 tsp instant yeast
1 tbsp olive oil
1 ¼ cup water
There are two ways to make pizza dough: the fast way and the slow way. They're the same amount of work, just with different waits. The slow method is convenient for a weekday if you make it before bed the night before, pop it in the fridge, then pull it out to rise before dinner.
Fast Method:
Measure out the flour, salt and a teaspoon of yeast into a big bowl. Mix the oil into the flour with your hands, crumbling it until the texture is a bit sandy, then add the room-temperature water.
Keep mixing with your hands until it comes together.
Knead the dough on a lightly floured countertop for 5 to 7 minutes, until it becomes a smooth elastic ball. The dough will be smooth but quite wet.
Add a small amount of oil to a bowl. Place your dough ball in the bowl and cover with plastic wrap.
Let it rise for 11⁄2 to 3 hours, depending on the warmth of your kitchen. It's done rising when it has doubled in size. Then it'll be ready to shape into your favorite pizza!
Slow Method:
If you're organized enough to make the slow dough, I recommend taking the extra time: it's the best. Use the same process as the fast method, but add only 1⁄2 teaspoon of yeast to the flour mixture.
Rather than room temperature, the water should be very cold. After you place the dough ball in a bowl and cover it, put it into the fridge overnight.
Letting the yeast work overnight creates a better flavor; it also makes the dough more elastic and easier to work with.
The next day, 2 to 3 hours before you want to bake your pizzas, remove the dough from the fridge to return to room temperature.
Pretzels
Ingredients:
1 1/2 cups warm (110 to 115 degrees F) water
1 tablespoon sugar
2 teaspoons kosher salt
1 package active dry yeast, or 2 1/2 teaspoons
22 ounces all-purpose flour, approximately 4 1/2 cups
2 ounces unsalted butter, melted
Vegetable oil, for pan
10 cups water
2/3 cup baking soda
1 large egg yolk beaten with 1 tablespoon water
Salt
Directions:
Combine the water, sugar and kosher salt in the bowl of a stand mixer and sprinkle the yeast on top. Allow to sit for 5 minutes or until the mixture begins to foam. Add the flour and butter and, using the dough hook attachment, mix on low speed until well combined.
Change to medium speed and knead until the dough is smooth and pulls away from the side of the bowl, approximately 4 to 5 minutes. Remove the dough from the bowl, clean the bowl and then oil it well with vegetable oil.
Return the dough to the bowl, cover with plastic wrap and sit in a warm place for approximately 50 to 55 minutes or until the dough has doubled in size.

If you do not have a stand mixer you can also mix by hand and then knead on a large well floured surface for 6-8 minutes. Once kneaded place the dough in a well oiled bowl, cover, and allow to rise.

Preheat the oven to 450 degrees F. Line 2 baking sheets with parchment paper and lightly brush with the vegetable oil. Set aside.
Turn the dough out onto a slightly oiled work surface and divide into 8 equal pieces. Roll out each piece of dough into a 24-inch rope. Make a U-shape with the rope, holding the ends of the rope, cross them over each other and press onto the bottom of the U in order to form the shape of a pretzel. Place onto the baking sheets.

------------- Advertisement - Continue Reading Below -------------

Bring the 8 cups of water and the baking soda to a rolling boil in a large saute pan.
Place one pretzel into the boiling water for 30 seconds. Remove them from the water using a large flat spatula and repeat until all pretzels have been boiled.
Return to the half sheet pan, brush the top of each pretzel with the beaten egg yolk and water mixture and sprinkle with salt.
Bake until dark golden brown in color, approximately 12 to 14 minutes. Cool at least 5 minutes before serving.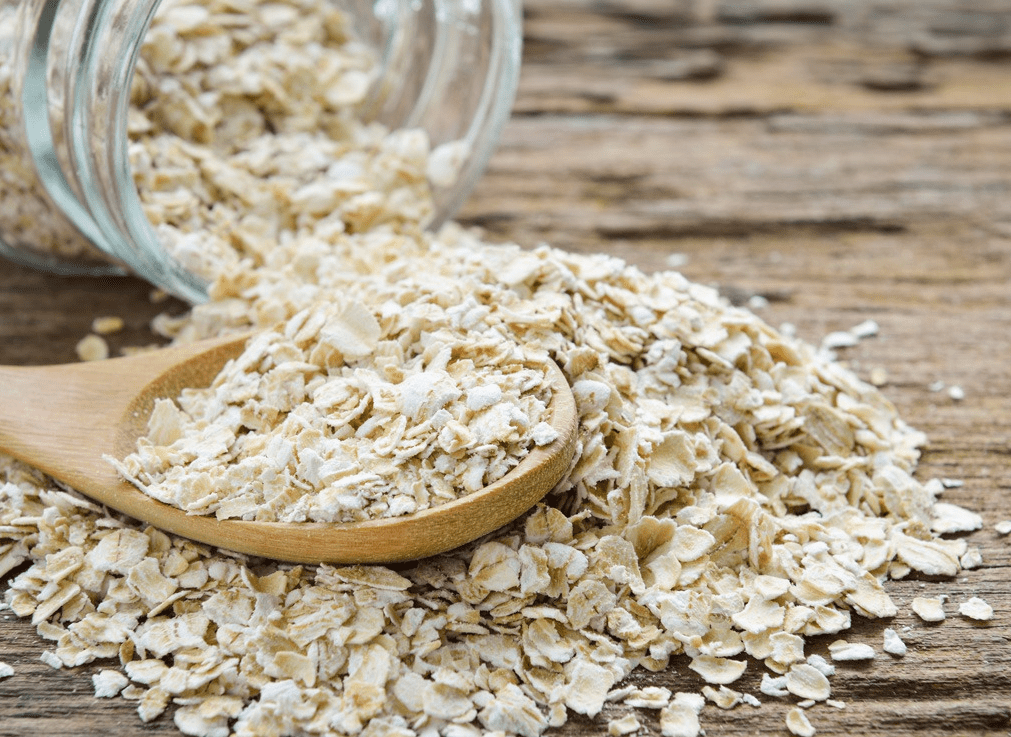 Baked Oatmeal
Ingredients:
1 1/2 cups any kind of milk
2 large eggs
1/2 cup maple syrup or packed light-brown sugar*
1/4 cup butter, melted
1 1/2 tsp baking powder
1 1/2 tsp vanilla extract
1 tsp cinnamon
1/4 tsp salt
3 cups rolled oats (quick oats works fine too)
Instructions:
Preheat oven to 350 degrees. Butter an 8 by 8-inch baking dish, set aside.
In a large mixing bowl whisk together milk, eggs, maple syrup or brown sugar, butter, baking powder, vanilla, cinnamon and salt. Mix in oats.
Pour into prepared baking dish and spread evenly. Bake in preheated oven 30 – 40 minutes until set.
Let cool slightly then cut into squares and serve warm with fresh fruit, nuts, milk, a little cream or half and half, maple syrup or honey if desired.
Brownie Batter Chocolate Oats
Ingredients
1/2 cup rolled oats
1 1/2 tbsp cocoa powder
2 tsp chia seeds, optional
1/8 tsp salt
1/2 cup plain yogurt
2 tbsp peanut butter
1/2 cup milk of choice
2-4 tsp chocolate chips or mini chocolate chips
Directions:
Combine all ingredients in mason jar or closed container. Seal the container and shake to combine the ingredients.
Place in the fridge overnight. Open and enjoy!
Peanut Butter Oatmeal Cookies
Ingredients
2 sticks salted butter softened
1 cup creamy peanut butter
1 cup brown sugar
3/4 cup granulated sugar
2 large eggs
1 teaspoon vanilla extract
1 1/2 cup all-purpose flour
1 1/2 cup quick-cooking oats
2 teaspoons baking soda
1/2 teaspoon salt
Instructions
Preheat your oven to 350°F. Line a baking sheet with parchment paper.
In a large bowl or the bowl of your stand mixer, combine butter, peanut butter, brown sugar, and granulated sugar. Beat until well-combined. Add eggs and vanilla and continue to beat until completely mixed. Add flour, oats, baking soda, and salt.
Scoop golf-ball-sized scoops of batter onto baking sheets, 8 cookies to a sheet.
Bake for 12 to 15 minutes, until cookies are browned around the edges and tops look mostly set. For crispier cookies, bake until cookies look completely set.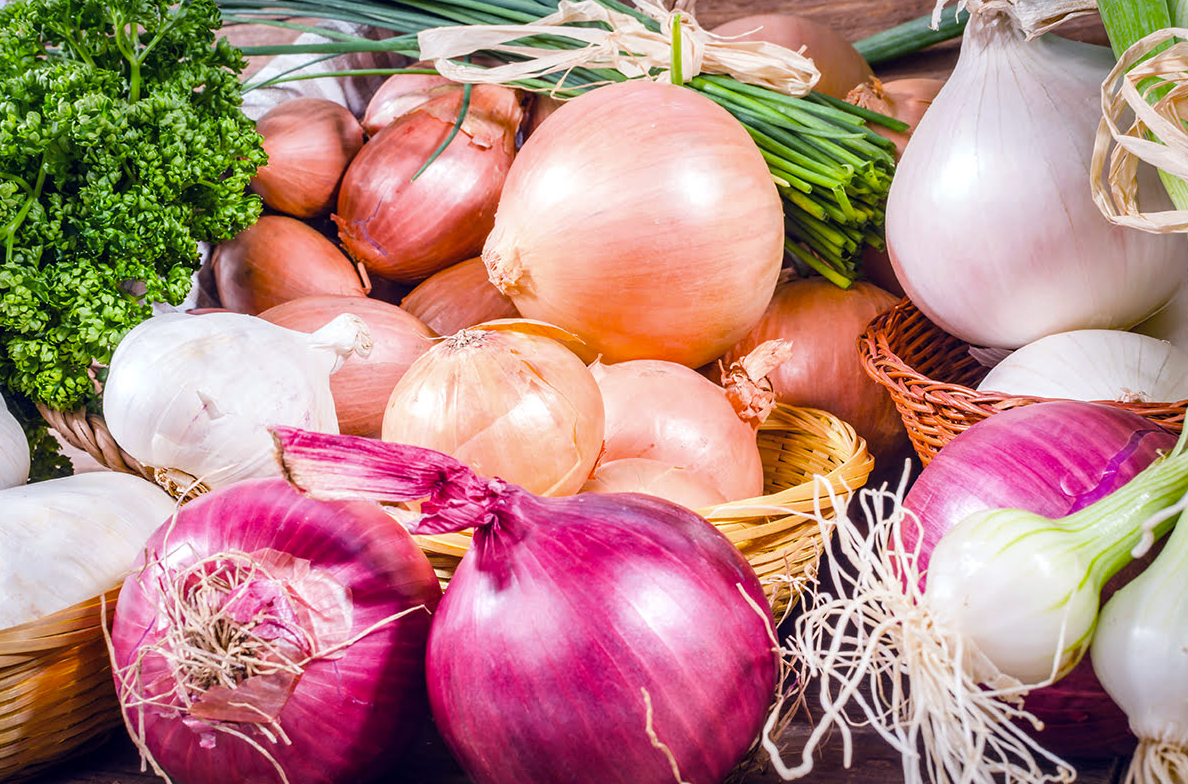 Caramelized Onions
Ingredients:
2 tablespoons butter
1 tablespoon olive oil
3 large yellow onions , peeled, halved and thinly sliced
1 teaspoon kosher salt
3 sprigs fresh thyme (leaves only)
Directions:
Melt the butter with the canola oil in a large cast iron or heavy bottomed skillet over medium high heat.
Add the onions and sprinkle with the kosher salt and fresh thyme leaves. Cook the onions for 5 minutes or until they start to soften, stirring so they don't crisp or brown in spots.
Reduce the heat to medium low, cover with a lid, and continue to cook, stirring the onions every 10-15 minutes or so.
The onions will reduce and become more golden and jammy as they cook. If the onions look like they're beginning to burn or crisp, stir in a splash of water or broth and scrape the caramelized bits from the bottom of the pan for the onions to absorb.
Continue to cook up to 1 hour or so for a deep, rich caramelized flavor. Serve immediately or refrigerate for up to one week.
Ingredients:
2 large sweet onions, or yellow onions
1 cup all-purpose flour
1 tsp baking powder
1 tsp seasoned salt
1 large egg, well beaten
1 cup milk
2 cups panko breadcrumbs, plain
oil, for frying
salt, to taste
Directions:
Cut stem and root end from onions then remove skin of outer layer. Cut onion into ½" thick slices. Separate slices into individual rings then place in a large bowl.
In a separate medium-sized bowl, stir together flour, baking powder and seasoned salt until completely combined. Measure 1 Tbsp of flour mixture then sprinkle over onion rings. Toss to coat lightly then set aside.
Add beaten egg and milk to bowl of seasoned flour then whisk until smooth. Pour breadcrumbs onto a large plate. Dip each onion ring into flour batter, allowing excess to drip off. Dredge in breadcrumbs, coating completely, then place on platter.
Add oil to a deep fryer or large skillet deep enough to cover onion rings then heat to 350 degrees. Carefully place onion rings in the hot oil and fry until lightly golden brown on each side, about 2–3 minutes total.
Transfer crispy onion rings to a paper towel-lined plate to drain excess oil. Sprinkle with salt then serve hot.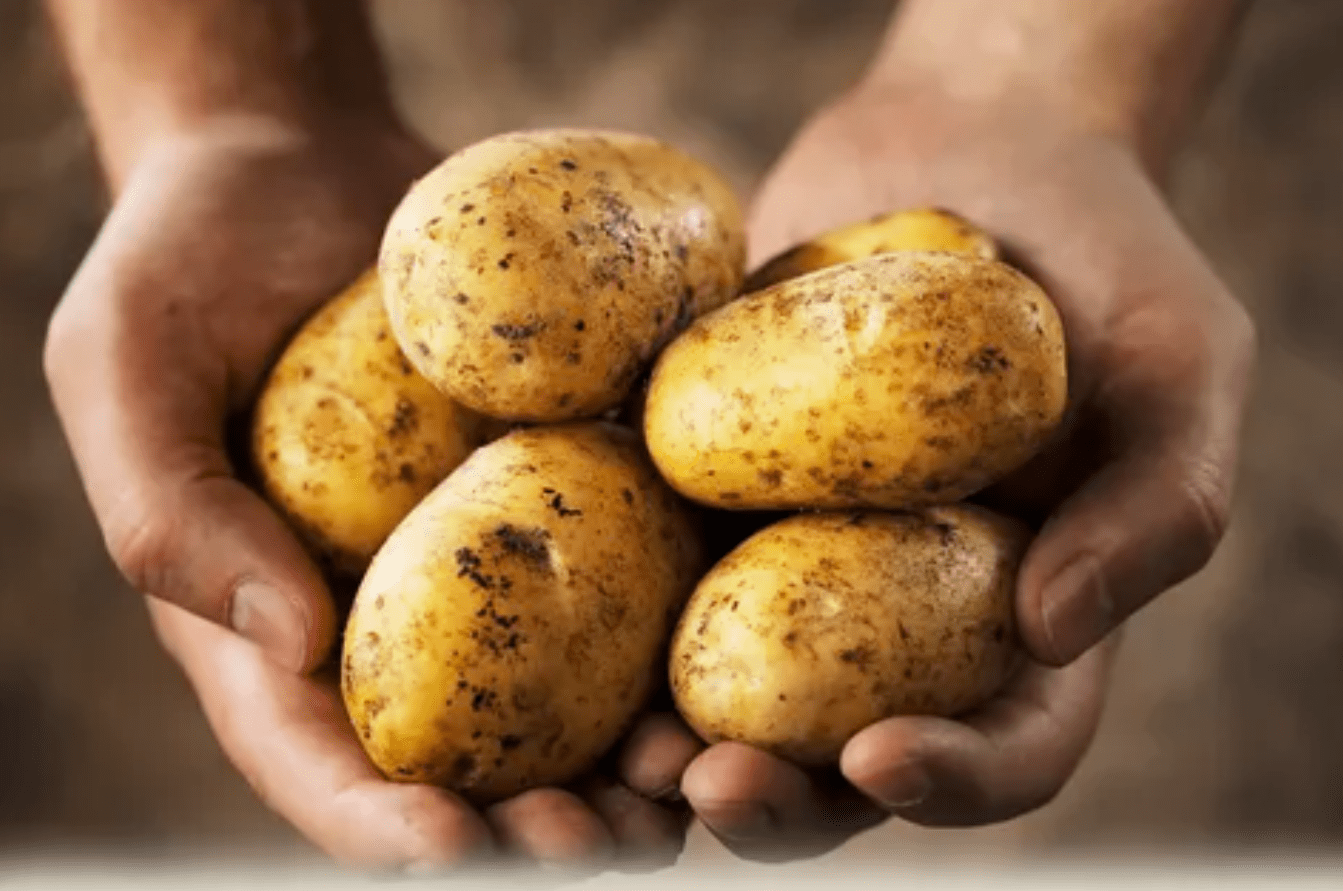 Cheesy Scalloped Potatoes
Ingredients:
4 russet potatoes, sliced into 1/4 inch slices
1 onion, sliced into rings
salt and pepper to taste
3 tablespoons butter
3 tablespoons all-purpose flour
1/2 teaspoon salt
2 cups milk
1 1/2 cups shredded Cheddar cheese
salt and pepper to taste
Directions:
Preheat oven to degrees 400 F. Butter an 8×8 casserole dish, or whatever you have handy.
Arrange the potatoes and onions in the prepared baking dish, staggering potato and then onion. Season with salt and pepper.
In a medium-size saucepan, melt butter over medium heat. Mix in the flour and salt, and stir constantly with a whisk for one minute. Stir in milk. Cook until mixture has thickened.
Stir in cheese all at once, and continue stirring until melted and smooth, about 30 to 60 seconds.
Pour cheese over the potatoes, and cover the dish with aluminum foil.
Bake for 1 1/2 hours in the preheated oven. Take aluminum foil off for last 10 minutes.
Crispy Homemade Fries
Ingredients:
6 large russet potatoes
salt
1/2 tsp garlic powder
1/2 tsp onion powder
4 tbsp chopped fresh parsley
Instructions:
Heat your oven to 450℉ and then slice the potatoes into fries about 1/3 inch think.
Fill a large pot with water and soak the fries in it for at least 20 minutes (this removes the starch which helps the fries get crispy)
Strain the fries in a colander and then dry with a kitchen towel. The more dry your fries are, the crispier they will get.
Place the fries in a large bowl, add some oil and then toss to coat. You don't need a lot of oil, just enough to coat the fries.
Spread the fries out across 2 large parchment lined baking sheets.
Bake in the oven for 20-25 minutes
Roasted Garlic Potatoes
Ingredients:
3 pounds baby red potatoes, washed and quartered
1/8 cup olive oil
6 large cloves of garlic, finely chopped or minced
Salt and black pepper
1 tbsp Italian seasoning
1/2 cup Parmesan cheese
1/3 cup unsalted butter
Fresh chopped parsley, for garnish
Directions:
Preheat your oven to 400ºF . Grease a large baking sheet with non-stick spray or olive oil and set aside.
Parboil baby red potatoes in boiling water for 5 to 8 minutes to precook them. They'll be more tender on the inside when roasting.
In a large bowl, combine olive oil, garlic, salt, herbs, pepper, and parmesan cheese together, mixing to combine. Add a little more olive oil if the parmesan cheese has absorbed most of it. Toss potatoes through the garlic parmesan mixture to evenly coat.
Arrange the coated potatoes in a single layer onto the prepared baking sheet. Bake your garlic butter parmesan potatoes for 25 minutes, turning after 15 minutes with a wooden spoon, until potatoes are browned and crisped at the edges. Set oven to broil and broil for 3-4 minutes.
In the meantime, gently melt butter in the microwave and combine with fresh chopped parsley. Remove roasted potatoes for the oven, and drizzle with the butter sauce.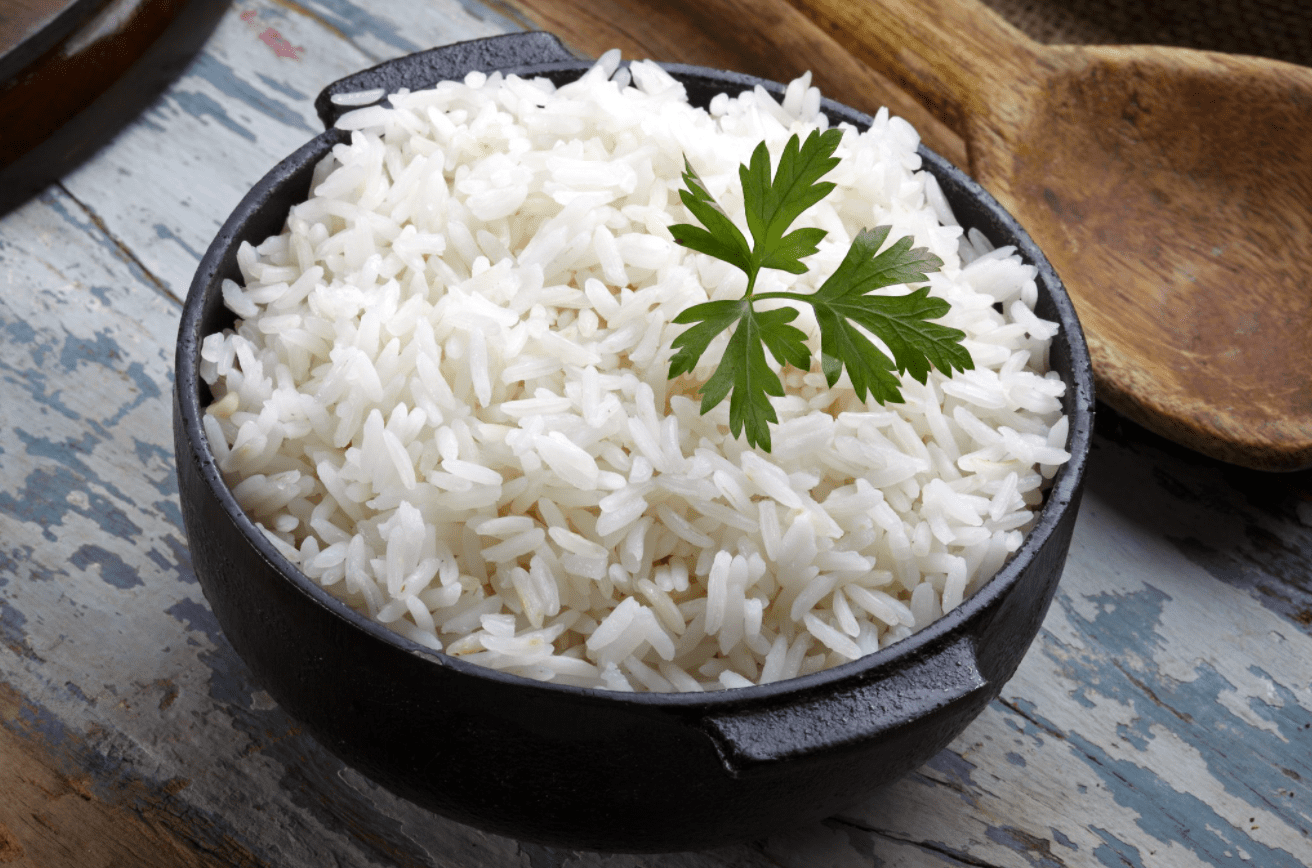 Broccoli Rice Casserole
Ingredients:
6 cups fresh broccoli cut into bite sized pieces
2 cups cooked white rice
Sauce:
3 tablespoons butter
1 medium onion
3 tablespoons flour
2 cups milk
1/4 teaspoon each garlic & black pepper
1/2 teaspoon dry mustard powder
1/2 teaspoon paprika
salt to taste
3 tablespoons cream cheese
2 cups shredded cheddar cheese divided
Directions:
Preheat oven to 350 degrees F.
Cook onion and butter on medium-low heat until softened and translucent. Stir in flour, garlic powder and pepper. Cook an additional 3 minutes. Gradually pour in milk while whisking. Continue whisking over medium heat until thick and bubbly.
Remove from heat and add dry mustard, paprika, cream cheese and 1 1/2 cups cheddar cheese. Stir until melted.
Place broccoli in boiling water for about 2 minutes.
Stir together rice, broccoli and cheese sauce. Place in a greased 2 qt casserole dish. Top with remaining cheese and bake 35 minutes or until bubbly and cheese lightly browned.
Fried Rice
Ingredients:
2 eggs, beaten
1 teaspoon soy sauce
2+ tablespoons soy sauce
1 teaspoon sesame oil or vegetable oil
1 clove garlic, minced
1 tablespoon cooking oil
½ cup thinly bias-sliced celery (1 stalk)
2 cups of rice, cooked and chilled
1 medium carrot, shredded
½ cup frozen peas, thawed
¼ cup sliced green onions (2)
Directions:
In a small bowl combine eggs and 1 teaspoon of soy sauce. Pour the sesame oil into a wok or large skillet.
Preheat over medium heat. Add the egg mixture and garlic; stir gently to scramble. When set, remove egg mixture from wok and cut up any large pieces. Remove wok or skillet from heat.
Pour the cooking oil into a wok or skillet. (Add more oil if necessary during cooking.) Return to medium-high heat. Stir-fry celery in hot oil for 1-3 minutes until crisp-tender.
Add cooked rice, carrots, and peas. Sprinkle with the 2 tablespoons soy sauce. Cook and stir for 4 to 6 minutes or until heated through.
Add cooked egg mixture and green onion; cook and stir for about 1 minute more or until heated through.
Lemon Cauliflower Rice
Ingredients:
4 Heads Cauliflower
8 Frozen Cubes of Garlic
Butter
Salt, Pepper
1 ½ tsp lemon pepper
1 tbsp lemon juice
Directions:
Preheat the oven to 450 degrees F.
Remove the stem and leaves from the cauliflower and break down the florets. Place the cauliflower into a food processor until it looks like rice.
Butter the sides of the baking dish. Then, add the cauliflower to the dish and spread it evenly. Cut butter into tablespoons.
Add 10 tablespoons butter and garlic cubes to the baking dish evenly throughout the dish.
Place the dish in the oven and cook for 15 minutes, or until golden. About 3-4 minutes before taking out the cauliflower, add the lemon juice, salt, pepper, and lemon pepper. Finish baking until edges are crispy.
Pineapple Jasmine Rice
Ingredients:
1½ cups water
1 cup crushed pineapple (juice included)
2 tsp. sugar
1 Tbsp. unsalted butter
½ tsp. salt
½ tsp. red pepper flakes
1 cup basmati or jasmine rice
juice ½ lime
chopped fresh cilantro
Instructions:
Bring water, pineapple, sugar, butter, salt, and red pepper flakes to a boil in a small saucepan. Stir in rice, partially cover, reduce heat to low, and simmer for 15 minutes.
Remove pan from heat, let sit 5 minutes, then fluff rice with a fork. Stir in lime juice and chopped cilantro.
Rice Pudding
Ingredients:
3/4 cup medium grain white rice
1 1/2 cups water
1/2 teaspoon salt
2 cups milk
1 egg
1/4 cup sugar
2 tablespoons butter
1/2 teaspoon vanilla extract
Directions:
Bring a large saucepan bring water to a boil. Add rice and salt; bring back to a boil. Turn to simmer, cover with tight fitting lid, and cook 15-20 minutes or until water is absorbed.
Increase heat to medium low, add milk and cook until thick and creamy stirring constantly; approximately 15-20 minutes.
In small bowl whisk egg. Add 1-2 tablespoons of the hot liquid to the egg; whisking constantly. Once whisked in, repeat again adding 1-2 tablespoons of the hot liquid to the egg; whisking constantly.
Repeat if necessary thoroughly whisking after each addition until the egg mixture has warmed.
Slowly whisk the egg mixture and sugar into the rice/milk mixture.
Cook for an additional 2-3 minutes. Turn off the heat and stir in butter and vanilla extract.
Spanish Rice
Ingredients:
2-3 cups uncooked white rice
2 tbsp. olive oil
1 yellow onion, diced
4 cloves garlic, minced
1 tsp. cumin
1 tsp. chili powder
1 tsp. paprika
1 tsp. black pepper
14.5oz can diced fire roasted tomatoes with green chilies
8oz can tomato sauce
14.5oz can low sodium chicken or vegetable broth
Directions:
Add rice to a large colander, rinse under cold water for 1 minute.
In large pan set over medium high heat, add olive oil. When the oil is hot, add rice and sauté along with the onion and garlic for 2-3 minutes or until fragrant.
When the onion is tender and the garlic is translucent, add the bullion, cumin, chili powder, paprika, black pepper, fire roasted tomatoes with chilies, tomato sauce and chicken broth.
Bring the mixture to a simmer, then cover and reduce heat to low. Cook for 20-25 minutes, stirring occasionally, until the rice is cooked throughout.
Remove from heat and serve immediately.
Vegan Dirty Rice
Ingredients:
2 tbsp Olive or Canola Oil
4 cups rice that has already been cooked and cooled to room temp
1 Onion, diced
4 cloves Garlic
2 stalks Celery
1 Bell Pepper
2 tbsp Creole Seasoning
3 cups Vegetable Broth
1 tsp Salt
2 Green Onion
Directions:
Heat oil in a large skillet on medium-high heat, add onion, garlic, celery, bell peppers and cook until fragrant and soft, about 3 minutes.
Add Creole seasoning or make your own seasoning mix, vegetable broth and bring to a boil. Cook for 15 minutes.
Stir in the rice and salt to taste and add green onion. Cook until heated through, about 2 minutes.
Fresh Tomato Sauce
Ingredients:
3 pounds tomatoes
4-6 large cloves garlic, minced
2 medium onions, diced
1 tsp salt
1 tbsp black pepper
1 tsp cayenne
1 tbsp Italian seasoning
1/3 cup fresh basil, include if possible
Directions:
Sauté onions for 6-8 minutes, or until onions are translucent and tender.
Add tomatoes, chopped basil leaves, garlic, and seasonings.
Cook on medium heat for 1-2 hours or until cooked down and starting to darken.
Salsa Fresca
1 small white or red onion, minced
1 teaspoon red wine vinegar
1 pound fresh, ripe tomatoes, finely chopped
1 to 3 jalapeño or serrano chiles, to taste, minced (and seeded, if you would like a milder salsa)
4 tablespoons chopped fresh cilantro, more to taste
1 to 3 teaspoons fresh lime juice (optional)
Salt to taste
Instructions:
Place minced onion in a bowl and cover with cold water. Add vinegar and let sit for 5 minutes or longer. Drain and rinse with cold water.
In a medium bowl, combine remaining ingredients and stir in onions. (If your tomatoes are full of flavor, you won't need lime juice.) Ideally, let stand at room temperature for 15 to 30 minutes before eating so that flavors will blend and ripen.
Roasted Tomato Basil Soup
Ingredients:
7-8 large tomatoes, halved and seeded, 3-4 lbs
1 large onion, quartered, (2 small onions)
8-10 cloves garlic
2 Tablespoons olive oil
1 cup packed fresh basil leaves
1/2 cup grated Parmesan cheese
3/4 cup cream
sugar to taste
salt and pepper to taste
2 cups hot chicken broth, optional, if desiring a thinner soup
Directions:
Place halved tomatoes, onions, and garlic (still in skins) on cookie sheet. Drizzle with olive oil and sprinkle with salt and pepper.
Roast tomatoes, onions, and garlic at 400 degrees for 25-35 minutes until tomato skins and onion edges begin to blacken. Once roasted, pull tomato skins off. They should slip right off.
Blend tomatoes, onions, and garlic in blender or mince onions and garlic and mash tomatoes.
Pour into stock pot and simmer on low while preparing basil.
Place basil in blender and puree. Add to simmering tomato base.
Add sugar (1 teaspoon at a time) until desired flavor is reached. Then add Parmesan cheese and cream. Lastly add salt and pepper to taste.
What's your favorite pantry staple recipe? Share them in the comments!