------------- Advertisement - Continue Reading Below -------------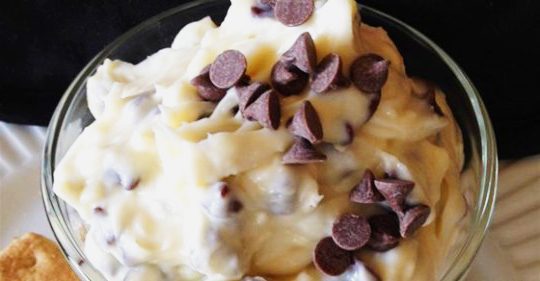 How to Make this Easy Delish You Deserve This Chocolate Chip Cheesecake Dip Recipe Enjoy it and don't forget to share it! Sharing is Caring!!
"Easy and fast dessert! Serve with graham crackers."
Ingredients
1 (8 ounce) package cream cheese, softened
3/4 cup confectioners' sugar
1/2 cup unsalted butter, softened
2 tablespoons brown sugar
1 teaspoon vanilla extract
1 cup semisweet chocolate chips
Directions
Beat cream cheese, confectioners' sugar, butter, brown sugar, and vanilla extract together in a bowl until creamy. Fold in chocolate chips. Refrigerate until chilled, at least 20 minutes.