------------- Advertisement - Continue Reading Below -------------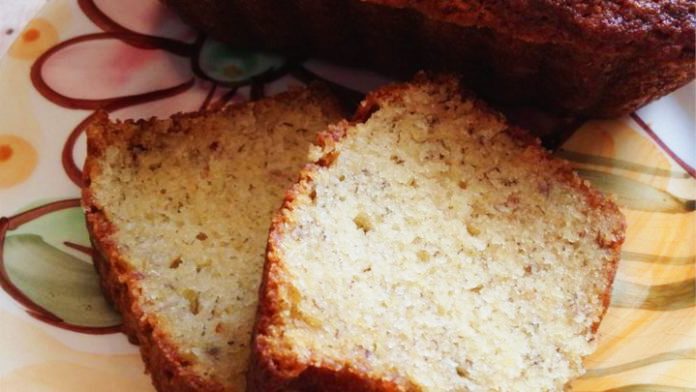 How to Make this Easy Delish Whiskey And Bacon Banana Bread Recipe Enjoy it and don't forget to share it! Sharing is Caring!!
"Just ALL kinds of wrong!"
Ingredients
butter-flavored cooking spray (such as Pam(R))
3 very ripe bananas
1 tablespoon vanilla extract
1 tablespoon banana extract
1 1/2 fluid ounces whiskey and honey liqueur (such as Jack Daniel's Tennessee Honey(R))
1 cup butter
2 cups white sugar
4 eggs
3 tablespoons bacon drippings
5 slices cooked bacon
2 1/4 cups all-purpose flour
1 teaspoon baking soda
1 teaspoon salt
1/2 teaspoon baking powder
Directions
Preheat oven to 325 degrees F (165 degrees C). Spray 5 mini loaf pans with cooking spray.
Place bananas, vanilla extract, banana extract, and whiskey-honey liqueur into the work bowl of a stand mixer and mix well. Transfer banana mixture to a bowl. Beat butter, sugar, eggs, and bacon drippings in a clean bowl using stand mixer until butter mixture is fluffy, about 3 minutes. Stir banana mixture into butter mixture.
Place bacon slices into a food processor and pulse until finely chopped. Mix bacon into moist ingredients. Combine flour, baking soda, salt, and baking powder on a large paper plate and use paper plate as a funnel to add flour mixture to moist ingredients in mixer bowl; beat until batter is thoroughly combined. Pour batter into prepared mini loaf pans.

------------- Advertisement - Continue Reading Below -------------

Bake in the preheated oven until a toothpick inserted into the middle of a loaf comes out clean or with moist crumbs, about 45 minutes.