------------- Advertisement - Continue Reading Below -------------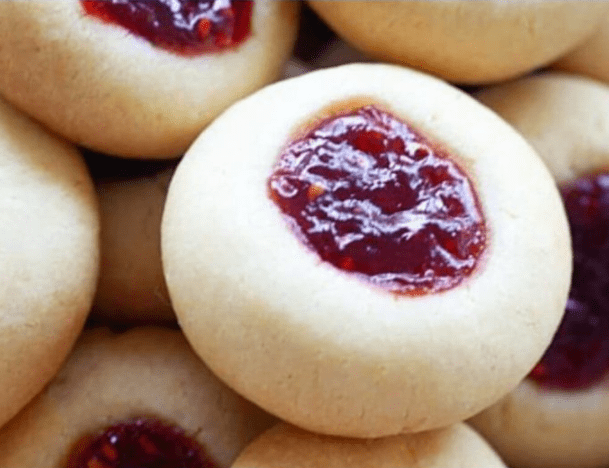 Thumbprint cookies are one of my favorites. It is one of those cookies I grew up on, one of my grandmother's recipes, a cookie that taste like home. Think shortbread with jam. I wish I could just copy it out of my recipe book for you, but it was one of those things I was taught to make by doing. I have a list of ingredients, that's all, but I think I can break it down for you it isn't that hard.
Note: if you have a stand mixer, great use it, but if you don't the batter can get a little thick for electric hand mixer. I usually use my hand mixer till I have about half the flour added or the motor starts to strain, then I use a pastry cutter or fork to cut the rest of the flour into the butter.
------------- Advertisement - Continue Reading Below -------------
How to make Thumbprint cookies ??
Ingredients:
1 ½ cups butter; softened
1 cup sugar
1 tsp. vanilla extract
3 ½ cups flour
½ tsp. salt
Seedless jam or preserve
Directions:
Pre-heat your oven to 350 degrees.
With electric beaters mix the butter and the sugar, then the vanilla. Slowly add the flour to your butter mixture one cup at a time, use a fork, or pastry cutter. In the first cup of flour, mix in the salt before you add it to the butter mixture.
Roll a tablespoon size ball in your hands and place onto an ungreased cookie sheet. Flatten slightly, and add a thumbprint. Fill the thumbprint with a teaspoon of jam.
Bake for 10 -15 minutes or until the edges start to brown.