------------- Advertisement - Continue Reading Below -------------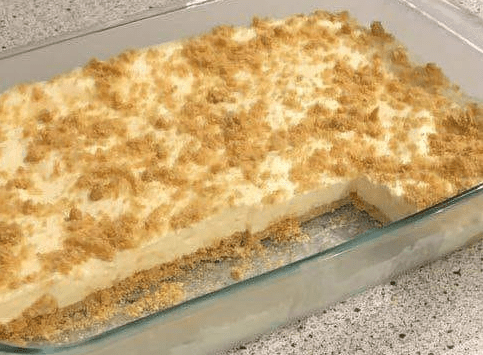 10 Facts about cheesecake:
1. Cheesecakes supposedly originated in ancient Greece and were even served to athletes at the first Olympic Games.
2. "American" cheesecake wasn't invented 'til the late 1800s.
3. There are other styles of cheesecake besides "New York."
4. You used to be able to buy cheesecake-flavored postage stamps.
5. The price of ordering the whole Cheesecake Factory cheesecake line-up is almost $400.
6. The "World's Most Expensive" cheesecake isn't even served at a restaurant.
7. A "Cheesecake Shot" consists of vanilla schnapps and cranberry juice.
8. Cheesecake Kit Kats exist, and you can actually by them on Amazon Prime.
9. Blueberry cheesecake lube also exists.
10. Other questionable cheesecake "inventions" include garlic-flavored and foie gras-flavored cheesecakes.
---
How to make The Famous Woolworth Ice Box Cheesecake ?
Ingredients:
1 (3 ounce) package lemon Jell-O

------------- Advertisement - Continue Reading Below -------------

1 cup boiling water
8 ounces cream cheese
1 cup granulated sugar
5 tablespoons lemon juice
1 12 oz can Carnation Evaporated milk, well chilled
Graham crackers, crushed
Directions:
Dissolve Jell-O in boiling water. Cool until slightly thickened.
Beat cream cheese, sugar and lemon juice with mixer until smooth. Add thickened Jell-O and beat well.
In a separate bowl, beat the Carnation milk until fluffy. Add cream cheese/Jell-O mixture and beat well with mixer.
Line bottom of 9 x 13-pan with crushed Graham crackers.
Spread filling over and top with more crushed Graham crackers. Chill.
Source : allrecipes.com