------------- Advertisement - Continue Reading Below -------------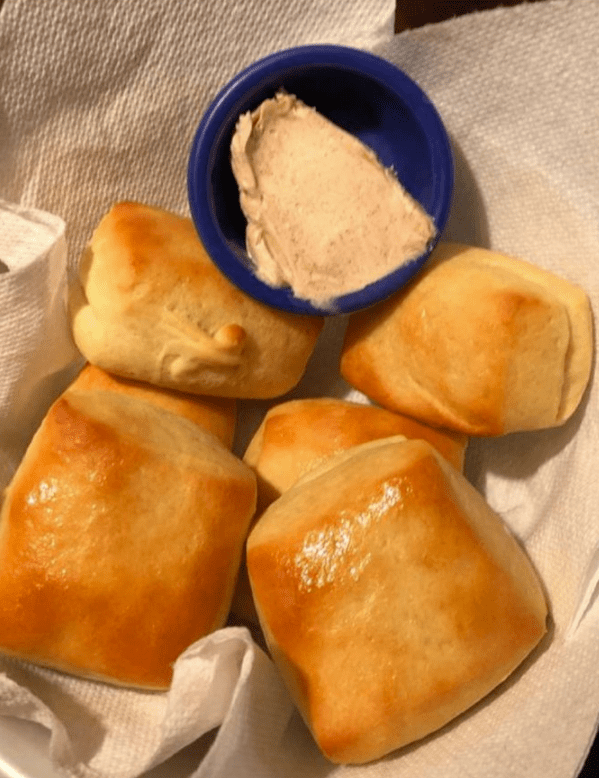 There is just something about the Texas Roadhouse rolls! If you haven't had them then these rolls are sure to be a hit at dinner! Enjoy!
How to Prepare TEXAS ROADHOUSE ROLLS ??
Ingredients:
Roll dough:
2 tsp active dry yeast
¼ cup warm water
1 cups milk
1 Tbsp. melted butter
1 egg
1/3 cup sugar
3 3/4 cups flour
1 tsp salt
Cinnamon Honey Butter:
½ cup butter, softened
1/3 cup honey
1/2 teaspoon cinnamon
Directions:
Place roll ingredients in bread pan in the order recommended by the manufacturer. Run dough cycle. Pat dough out and using a pizza cutter cut into squares. Allow to rise for about 1 1/2 hours. Bake at 350 degrees for about 10 -12 minutes. Remove from oven and brush tops with melted butter.
Whip softened butter, honey and cinnamon in mixer