------------- Advertisement - Continue Reading Below -------------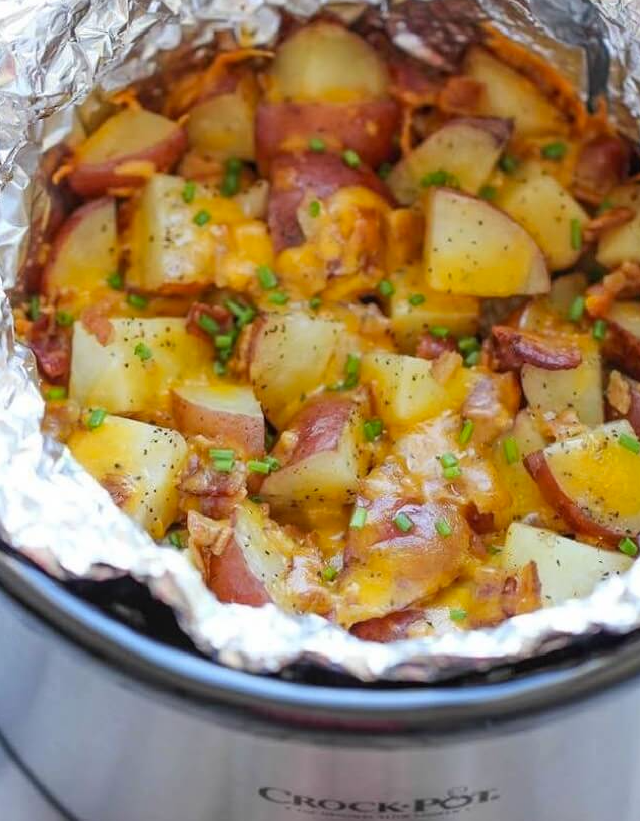 Recently, some friends of ours bought their first house together. They were hosting a housewarming party, so of course we had to go and check everything out. We were so excited for them. It was a big adult step. We talked about our housewarming party that was just a few years earlier than that on the way over. We remembered the great company we had, along with all the delicious foods we had served. My girlfriend Samantha was a great cook, so I was excited to see what she had come up with.
I was expecting a nice big spread of food when we walked in, but much to my surprise, there was just one giant crock pot of what looked like potatoes. I think Samantha saw the look on my face and instantly scooped me up a plate. "Just try them!" Holy cow! They were chicken bacon ranch potatoes covered in cheesy deliciousness. Amazing!
------------- Advertisement - Continue Reading Below -------------
She told me that they were so busy with the house, she had to stick with something simple. This one pot meal was it. I handed her our gift and told her she had to gift me that recipe before we left!
This is How to Make this Delicious Slow Cooker Cheesy Bacon Ranch Potatoes !!
Ingredients:
6 slices bacon
3 pounds red potatoes, chopped
1 1/2 cups shredded cheddar cheese, divided
1 tablespoon Ranch Seasoning and Salad Dressing Mix
2 tablespoons chopped chives
Directions:
Preheat oven to 400 degrees. Line a baking sheet with aluminum foil.
Spread bacon in a single layer onto the prepared baking sheet. Place into oven and bake until brown and crispy, about 12-14 minutes. Let cool before crumbling; set aside.
Line a slow cooker with aluminum foil, leaving enough to overhang to wrap the potatoes on top, and coat with nonstick spray. Place a layer of potatoes evenly into the slow cooker. Top with cheese, Ranch Seasoning and bacon, repeating 2 more times and reserving 1/2 cup cheese.
Cover potatoes with aluminum foil and cook on low heat for 7-8 hours or high heat for 3-4 hours. Sprinkle with remaining 1/2 cup cheese. Cover and cook until melted, about 1-2 minutes.
Serve immediately, garnished with chives.