------------- Advertisement - Continue Reading Below -------------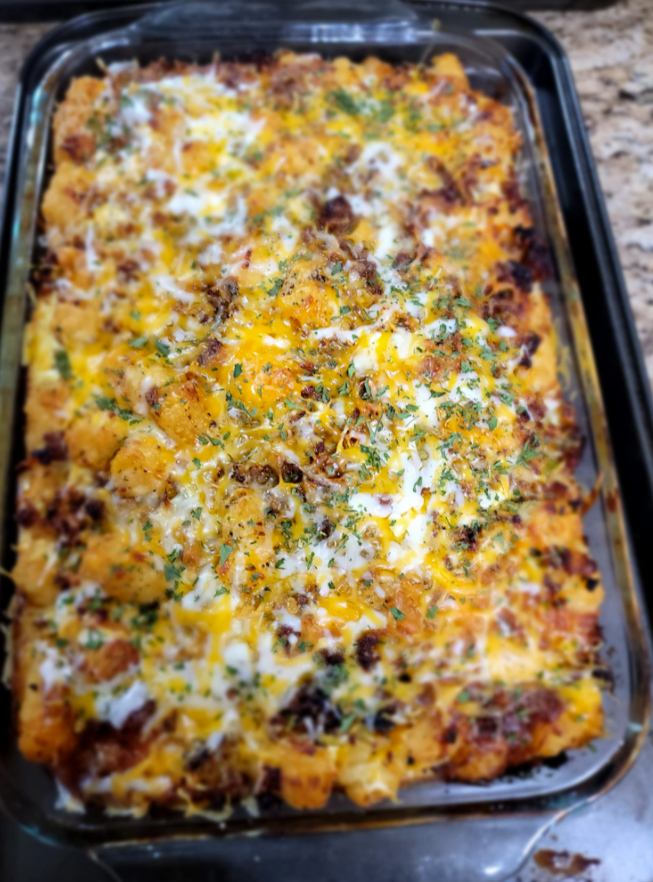 HOW TO MAKE SAUSAGE BREAKFAST CASSEROLE?
Crockpot Meal Casserole is filled with smoky sausage, hash browns, flavorful spices, and melted cheese for a substantial breakfast that the whole family will enjoy. One of those "meat and potatoes" dinners that everyone will urge you to prepare regularly is this one!
If you are looking for a quick and easy slow cooker breakfast casserole dish, you will like this one. This is the greatest meal since it makes it simple to have a nutritious breakfast before beginning your day, which is important.
The wonderful thing about this breakfast casserole is that it can be easily transformed into a whole different dish by making a few easy adjustments. For the primary protein in this dish, I chose smoked sausage from a local butcher shop.
This recipe will work just as well with ham, sausage, or even bacon if that is what you want. If you don't have any chicken or chicken sausage on hand, you can make do with that. In addition, don't be scared to stuff this full of veggies! A few small tweaks may transform a dish into something quite different.
The cheddar cheese that I like to use while preparing this hash brown breakfast dish is the best. When it comes to this dish, it is my personal favorite. In the same way that altering the proteins in the casserole may alter the taste, changing the cheese in this dish can alter the flavor as well, depending on your preferences. It is important to choose a cheese that melts well in order to get the best results. Other cheeses that might be excellent choices are mozzarella, pepper jack cheese, and a cheese mix that combines cheddar and Colby Jack.
INGREDIENTS LIST:
A can.Of cream of mushroom soup.
A Cup.Of milk.
Hash browns frozen, I used a 32-ounces bag defrosted.
Smoked sausage diced, I used approx. 14-ounces.
A small diced yellow onion.
A cup and half.Of grated cheddar cheese.
Half a small spoon.Of thyme.
Half a small spoon.Of parsley.
METHOD OF WORK:
1st Step:
Cook the cream of mushroom soup and milk in a saucepan for approximately 2-3 minutes, until the cream of mushroom soup, is hot.
2nd Step:
In a slow cooker, combine the hash browns, sausage, onion, and 1 cup of cheese. Cook on low for 8 hours or on high for 4 hours.
3rd Step:
Pour in the cream of the mushroom mixture and whisk well to incorporate.
4th Step:
Cook on high for approximately 3 hours, or until potatoes are tender, sprinkling the remaining 1/2 cup of cheese and herbs on top.
5th Step:
Serve immediately and enjoy.
If you wish to cook it on low for many hours or overnight, you may do so. At low, it will take about 6-7 hours. Making breakfast in advance of waking up in the morning is a convenient way to start your day. And keep in mind that you may want to line your slow cooker or at the very least spray it well with nonstick spray in order to prevent the potatoes from burning or becoming too crispy around the outside.
------------- Advertisement - Continue Reading Below -------------