------------- Advertisement - Continue Reading Below -------------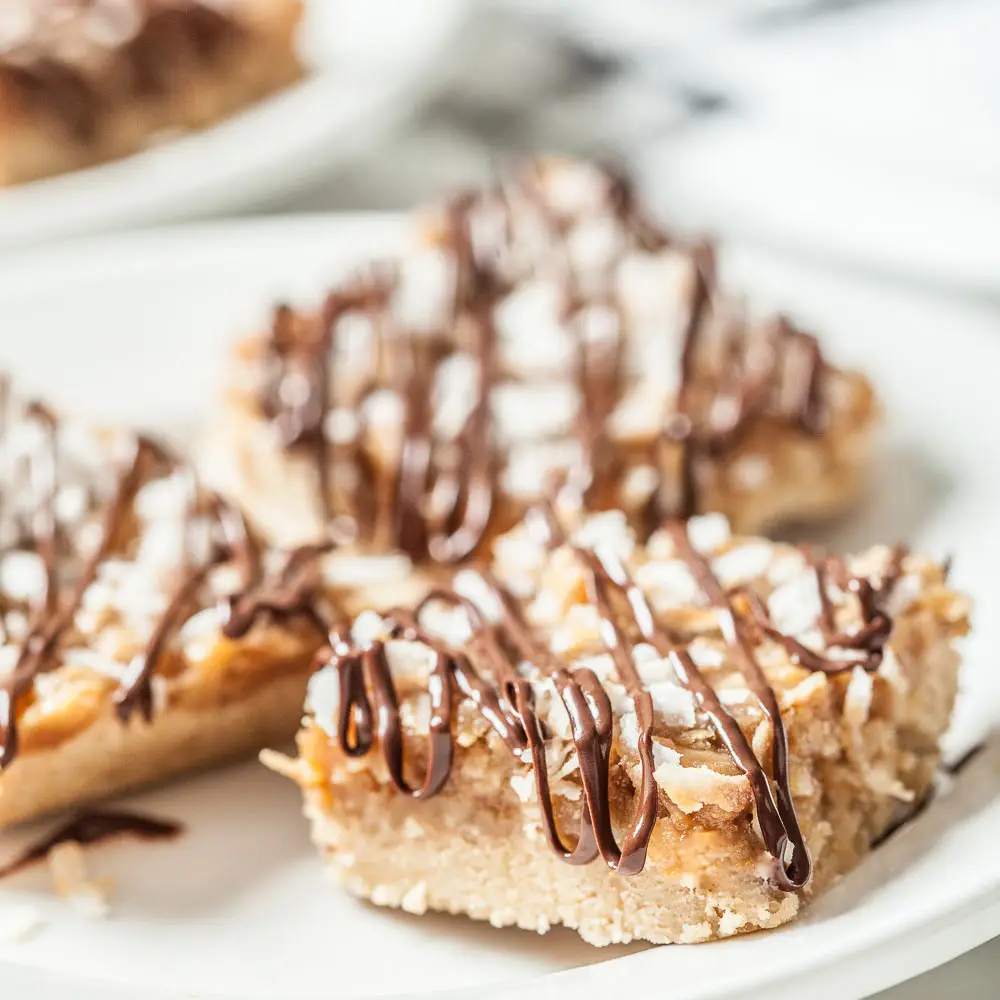 Base
· 1 cup raw oats
· 1 cup almond meal/flour
· 2 TBSP coconut oil
· 1/2 cup unsweetened applesauce
· 2 stevia packets
Topping
· 1 cup pitted dates (160 g)
· 1.5 cups unsweetened almond milk
· 2 tsp vanilla extract
· 2/3 cup unsweetened coconut
Chocolate Drizzle
· 2 TBSP unsweetened cocoa powder
· 2 TBSP water
·         3 stevia packets
HOW TO
Preheat the oven to 350⁰ F. Grind the oats into a flour.
In a bowl, mix the oats with the remaining base ingredients.
Spray a 4×9 baking dish with nonstick spray and spread the base dough into the dish.
Bake at 350⁰ F for 18-20 minutes.
Prepare the topping. Blend the dates in a blender into fine pieces. If the dates are not soft enough, it helps to let them soak in water for at least 3 hours.
Place the chopped dates in a small pan over a stove with the almond milk and vanilla extract.
Let simmer over a low heat, stirring often to prevent burning.
Once the sauce has thickened like caramel, stir in the coconut.
Spread this topping on top of the cookie base once it has finished baking.
Mix the cocoa powder, water, and stevia. Drizzle on top of the bars.
Cut into 8 pieces and enjoy.
serves 8
nutritional information per serving
274 calories; 17 g fat, 30 g carbs (6 g fiber), 6 g protein