------------- Advertisement - Continue Reading Below -------------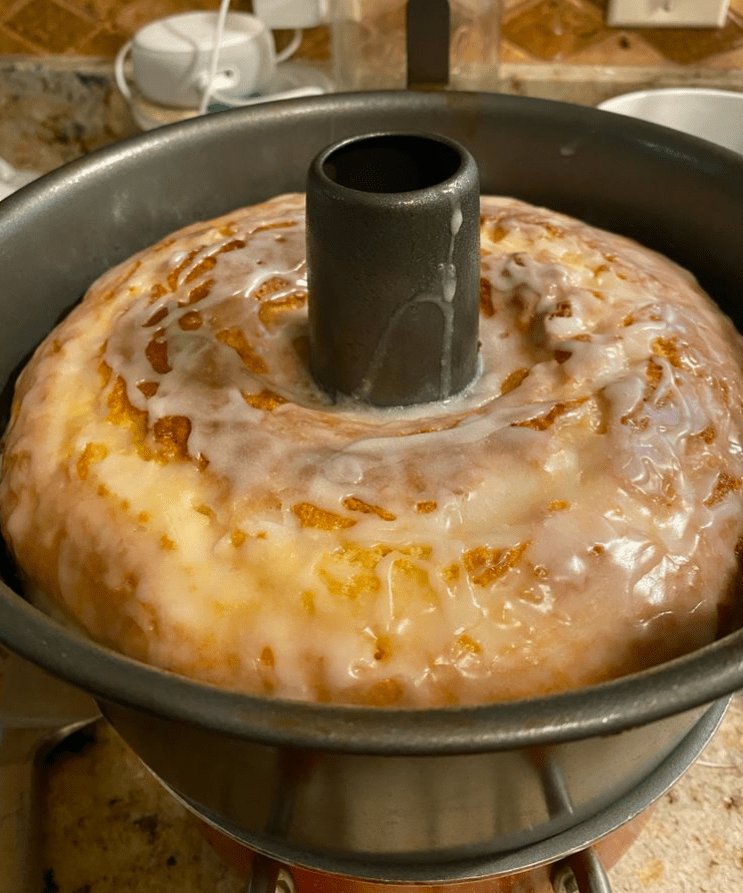 Ahhhh…..there's nothing better than a slice of warm pound cake fresh from the oven.
I am sure you are going to fall in love with this simple, flavorful pound cake.
This will be the best pound cake you will ever have! I am not joking. give this recipe a try and taste it yourself. I have listed all the directions so all you need to do is to follow them step by step and you are good to go!
This cake is a good option for family and friends gatherings. They will all enjoy it.
Ingredients:
Cake:
1 box Duncan Hines butter recipe cake mix
1 cup of cake flour
1 cup of sugar
1 cup sour cream, room temp
1 stick butter, room temp
5 Eggs, room temp
1/4 cup oil
1/4 cup water
1 teaspoon vanilla extract
1 teaspoon butter flavouring
1 teaspoon almond extract
Glaze:
2 cups powdered sugar
1/4 cup lemon juice
Directions:
Step 1: Prepare the oven and preheat to 175 degrees C or 350 degrees F.
Step 2: Generously apply Baker's Joy on a tube Bundt pan.
Step 3: In a large mixing bowl, add all the ingredients for the cake. Whisk until just mixed.
Step 4: Transfer the batter into the prepared Bundt pan.
Step 5: Place the pan inside the preheated oven and bake for 55 to 65 minutes or until a toothpick comes out clean after inserting it in the middle.
Step 6: Remove the cake from the oven and let it sit at room temperature to cool for at least 10 minutes.
Step 7: Invert the cake to a serving dish and allow it to cool completely.
Step 8: In a small mixing bowl, add the lemon juice and powdered sugar. Stir until well mixed.
Step 9: Gradually pour the glaze on top of the cake. Use the back of the spoon to spread the glaze until soaked by the cake.Step 10: Serve and enjoy!