------------- Advertisement - Continue Reading Below -------------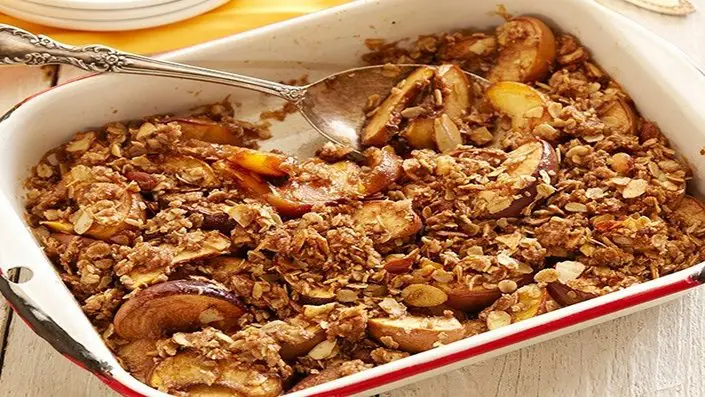 serves 8
INGREDIENTS
· 1/2 cup raw oats
· 1/2 cup spelt flour
· 1 whole egg
· 1 egg white
· 1 tsp coconut oil
· 3 TBSP chopped almonds
· 1 tsp baking powder
· 1/8 tsp baking soda
· 1/4 cup baking stevia
·         1/4 fresh peach, chopped (50 g)
HOW TO
Preheat the oven to 350⁰ F. Grind the oats into a flour.
Then add it to the remaining ingredients in a bowl and mix evenly.
The batter should be pretty thick and hold its form. Line a baking sheet with parchment paper.
Spoon the biscotti batter onto the parchment paper, spreading out evenly but not too thin – approximately 1.5 inches thick. Bake at 350⁰ F for 20 minutes.
Remove the pan from the oven and slice the biscottis into 8 pieces. Flip them on their sides and bake at 275⁰ F for 15 minutes, or until lightly browned.
Flip each biscotti onto its other side, then bake another 15 minutes at 275⁰ F.

Enjoy.
If gluten free, buckwheat flour can be used instead of spelt flour.
nutritional information per serving
82 calories; 3 g fat, 10 g carbs (2 g fiber), 3 g protein