------------- Advertisement - Continue Reading Below -------------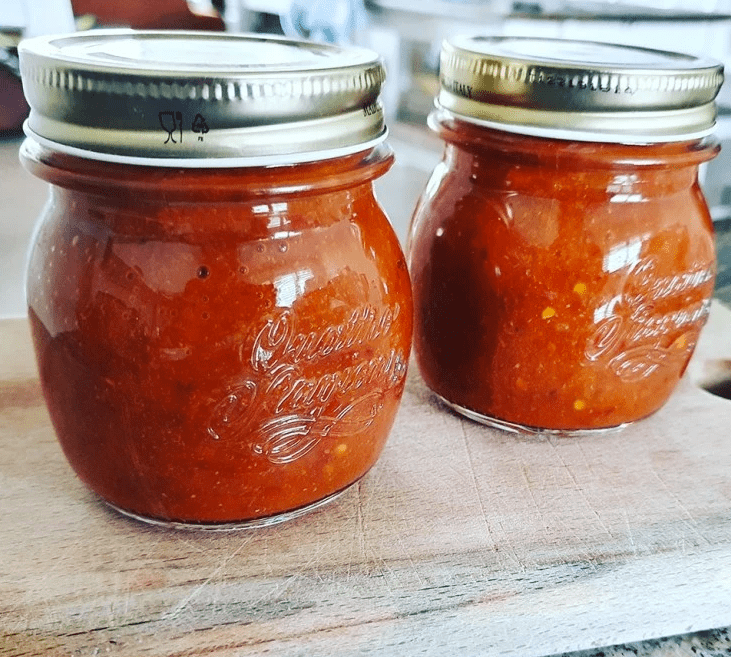 After making my last recipe of hot sauce, I was in a sauce mood and had some mango and dry chillies, so decided to make this Mango hot sauce. It is less spicy than the previous chilli hot sauce, but has a lovely flavour.
If you want to make it spicier, you can add more bird chillies. You can also use this method with other fruits like peaches or apricots.
This is How to Make this Amazing Easy MANGO HOT SAUCE !!
Ingredients for a batch
1 ripe mango
5 dry chillies
1 bell pepper
15gr of bird chillies
1/2 cup of vinegar
1 teaspoon of sugar
1/2 teaspoon of salt
Some boiling water
Directions
Cut the dry chillies into smaller pieces, put them into a bowl and pour some boiling water until they are covered. Let them rehydrate for 15 minutes.
Slice the bird chillies and the bell pepper and dice the mango.
Add the dry chillies with their liquid, bird chillies, bell pepper, mango, vinegar, sugar and salt to a pot.
Bring that pot to a boil on medium-high heat then reduce the heat to medium low and simmer for 20 to 30 minutes.
Let it cool down, then blend it.
Finally bottle it and store it in the fridge.
Enjoy !!