------------- Advertisement - Continue Reading Below -------------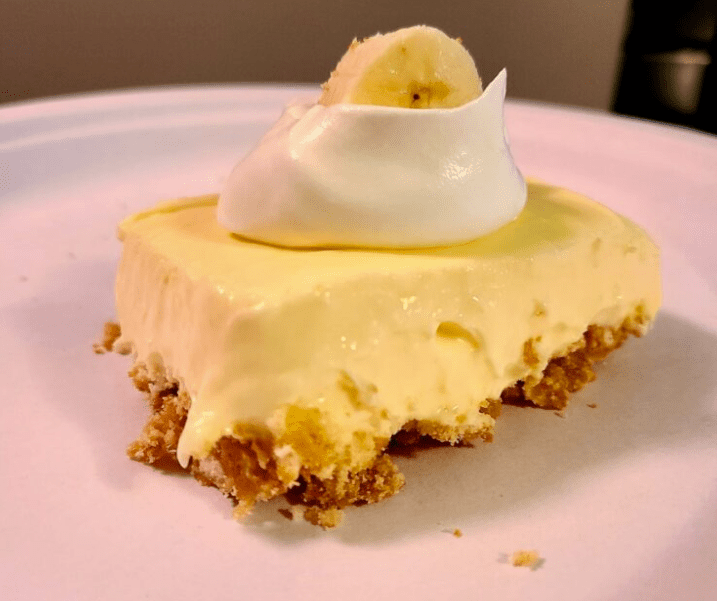 It's true that cheesecake is one of those sweets that can make every event feel more special. For example, if you want to offer something elegant, cheesecake is a good choice. I can assure you that it is not necessary to be difficult!! Alternatively, you might leave your oven running for hours at a time, heating your home. Seriously!
Banana Cream Cheesecake Bars are a decadent dessert that is rich in banana flavor and creamy in texture. You'll like this simple dessert that you can prepare in one day and have ready for your picnic, potluck, or any other event dessert the following day!
This banana cheesecake was a hit with us because of its wonderful taste, creamy texture, and the fact that it required no baking. This is the ideal summer treat, in my opinion! Because of the Nilla Wafer crumb crust, it will remind you of the traditional favorite banana pudding, but in cheesecake shape, rather than banana pudding.
Whatever you choose, you may make this as a complete cheesecake with a springform pan and everything, or you can cut it into bars or even tiny bite-sized pieces and serve them. This dish is adaptable and may be used for a variety of occasions.
HOW TO MAKE BANANA CREAM CHEESECAKE BARS?
The following ingredients are what you will need to make Banana Cheesecake Bars:
Three Cups.Of vanilla Wafers, I used approximately a box.Of 11-ounces.
------------- Advertisement - Continue Reading Below -------------
A melted stick.Of butter.
A tip.Of heavy whipping cream.
3/4 Cup.Of sugar.
Softened Cream cheese, I used 24-ounces.
2 Pkgs.Of instant banana cream pudding mix.
For garnish, I used whipped topping and banana slices, but it's optional.
HOW TO MAKE THESE EASY BANANA CHEESECAKE BARS
Step 1:
Using a medium-sized mixing bowl, I mixed the Wafer crumbs with the melted butter until well combined.
Step 2:
Secondly, I pressed the mixture into the bottom of an 8×8-inch baking pan (a 9×9-inch baking pan would also work well) that has been linked with a piece of parchment paper, with excess paper sticking up from the sides.
Step 3:
Next, I placed the crust in the refrigerator or freezer to chill while I proceed with the rest of the recipe.
Step 4:
After that, I mixed the Heavy whipping cream with white sugar in a large metal mixing bowl, and I mixed until well incorporated with an electric mixer or stand mixer on medium speed until firm peaks formed and I prefer to put the bowl in the freezer for 10 minutes to make sure it's cold.