------------- Advertisement - Continue Reading Below -------------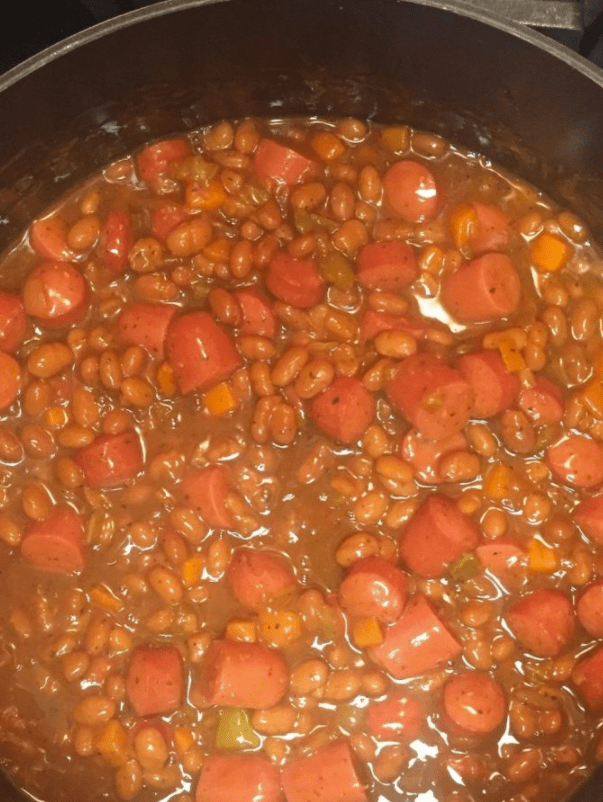 How to Make this amazing Delicious Beanie-Weenies
Ingredients:
1 (16 ounce) package hot dogs , cut into 1/4-inch slices
1 (28 ounce) can baked beans
2/3 cup ketchup
2 tablespoons cider vinegar
1/4 cup Worcestershire sauce
1 1/2 teaspoons garlic powder
1 tablespoon chopped fresh parsley
Directions:
In a large skillet, combine the hot dogs, baked beans, ketchup, cider vinegar, Worcestershire sauce, garlic powder and parsley.
Mix to blend, and bring to a boil.
Turn heat to low, cover, and simmer for 25 to 30 minutes, stirring occasionally.