------------- Advertisement - Continue Reading Below -------------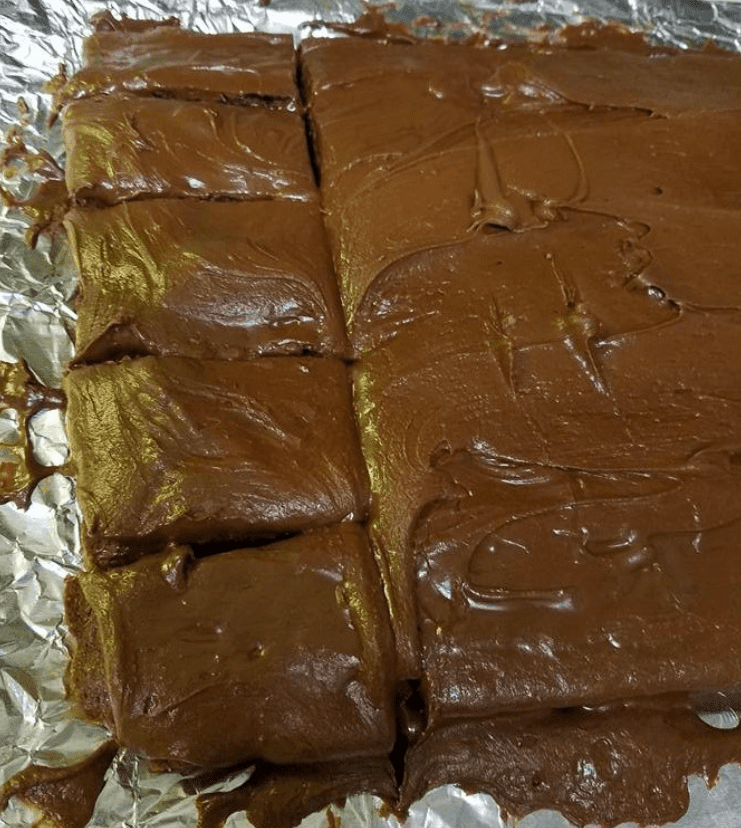 Brownies are always a good choice. Today's recipe is Lunch lady brownies. They are moist, fluffy, and full of chocolate flavor and absolutely delicious.
INGREDIENTS :
2 cups cake flour
1 1/2 cups sugar
1 cup melted butter
5 normal eggs
1 cup unsweetened cocoa powder
2 tbsp vanilla extract
1/2 cup milk
1/2 cup softened butter
1/2 cup cocoa powder
3 cups of sugar powder
P.S: those last four ingredients are for icing.
INSTRUCTIONS :
1. Preheat oven to 350° F. Line a 9×13-inch baking dish with foil and spray foil with non-stick spray.
2. In the bowl of an electric stand mixer, cream together melted butter and sugar. Add pure vanilla extract and eggs and mix, Mix just until combined.
3. Add dry ingredients [ flour, cocoa powder], and beat for more than 3 min.
4. Pour the mixture into prepared pan, and bake for 25 minutes until a toothpick inserted in the center comes out clean. Remove brownies from oven and let stand 10 min before frosting.
5. Make you icing by mixing the four last ingredients using an electric mixer,
6. Pour the icing over the top of our brownies and let it cool before you serve it.
If you're a brownies lover, then try this amazing recipe.
ENJOY.