------------- Advertisement - Continue Reading Below -------------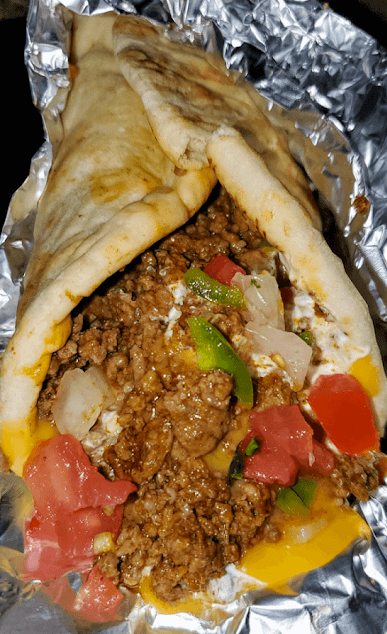 These easy ground beef tacos are packed with flavor, delicious, and ready in less than 30 minutes. A weeknight dinner your family will love!
INGREDIENTS
6-8 corn tortillas
oil (or cooking spray)
chili powder (optional)
salt (optional)
INSTRUCTIONS
Brush a light coating of oil onto the tortillas (or use cooking spray).
If you want to give them some flavoring, add dashes of chili powder and salt.
Place each tortilla over two oven rungs. (You can optionally place a roasting pan or foil on a lower rack to catch any oil dripping down.)
Bake for 10 minutes at 375F for a crispy but pliable version.
Bake for 12-13 minutes for a crispier version.
Serve immediately.
NOTES
Old tortillas will crisp up more readily than new tortillas.  If you're using newer tortillas, let them sit on the counter and dry out for a bit before putting them in the oven.
Keep a close eye on them the first time you make them as ovens can vary.
Depending on how much oil you use, they might drip a little. You can optionally use a roasting pan or foil on a lower rack to catch the oil if you want.
They are best served immediately. If they've been sitting for a while they'll get chewy, but you can always put them back in the oven for an additional 30-60 seconds.