------------- Advertisement - Continue Reading Below -------------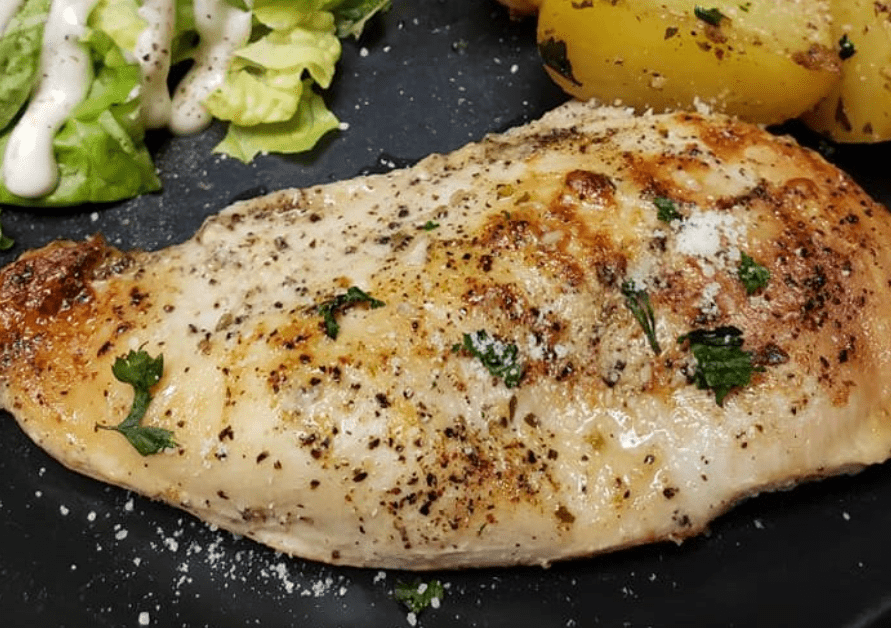 HOW TO MAKE ITALIAN CHICKEN BAKE?
We can never have so many tasty and easy recipes for chicken, can we?! This healthy, juicy Italian baked chicken recipe will make you love it. Prepared with a basic spice combination, garlic, and olive oil, and combined with fresh parsley and basil!
One of the reasons why I really love this recipe, is there are many tips to serve them with, but I actually like the chicken breasts with lettuce.
THE INGREDIENTS :
2 chicken breast, I seasoned with sea salt and freshly ground black pepper.
------------- Advertisement - Continue Reading Below -------------
A PKG.Of chopped fresh parsley.
2 medium zucchini.
2 chopped red onions.
4 lemons, I cut them into halves.
4 T-Of toasted almonds.
4 T-Of Virgin olive oil.
4 T-Of water.
2 t-Of grated lemon salt and freshly ground black pepper, to taste.
A half Italian baking tray.
THIS IS HOW I PREPARED THIS ITALIAN TREAT!!
Step 1:
In a food processor, I mashed the roasted almonds, then I added the chopped parsley, and I gently poured in the virgin olive oil and water, and I added the lemon zest.
Step 2:
And of course, I seasoned the pesto sauce with sea salt and black pepper, and I mixed until the mixture is well combined.
Step 3:
I sliced the red onions, the medium zucchinis, and Italian bread into thinly sliced.
Step 4:
I added the lemon pieces, whisk them in the olive oil mixture, and seasoned them with sea salt and black pepper.
Step 5:
I roasted the mixture until the vegetables are tender, and gently grilled the lemon and bread.
Step 6:
Using sea salt and pepper again, I seasoned the chicken breasts and grilled them until tender.
Step 7:
I brushed the pesto sauce over the bread. Then I served the chicken with chopped lettuce.
ENJOY IT!