------------- Advertisement - Continue Reading Below -------------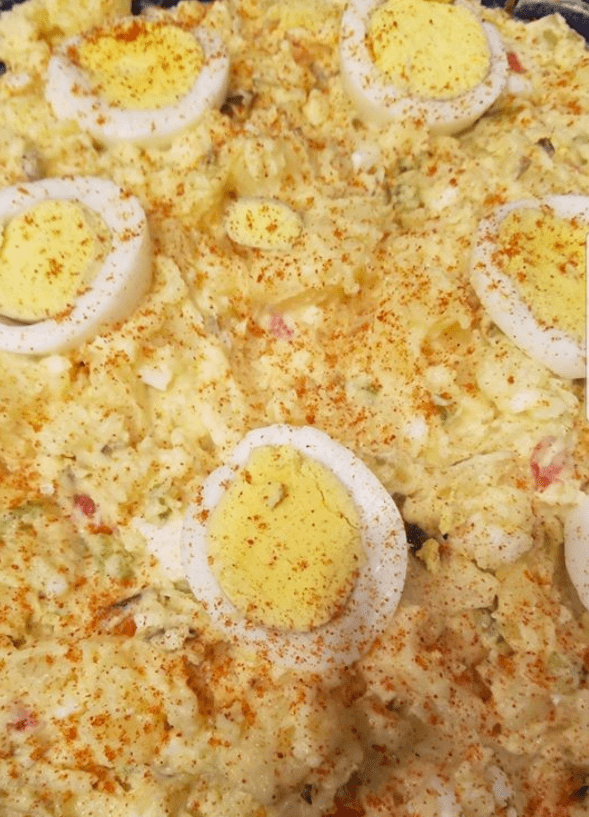 HOW TO MAKE POTATO SALAD:
Potatoes any kind I like to use red or yellow potatoes cut half red pepper and green pepper.
Cut som red onion add pickle relish I use honey dijon mustard regular mustard and some spice mustard.
Add mayonnaise some parsley chopped up eggs some sugar and top it with paprika and parsley.
Enjoy.