------------- Advertisement - Continue Reading Below -------------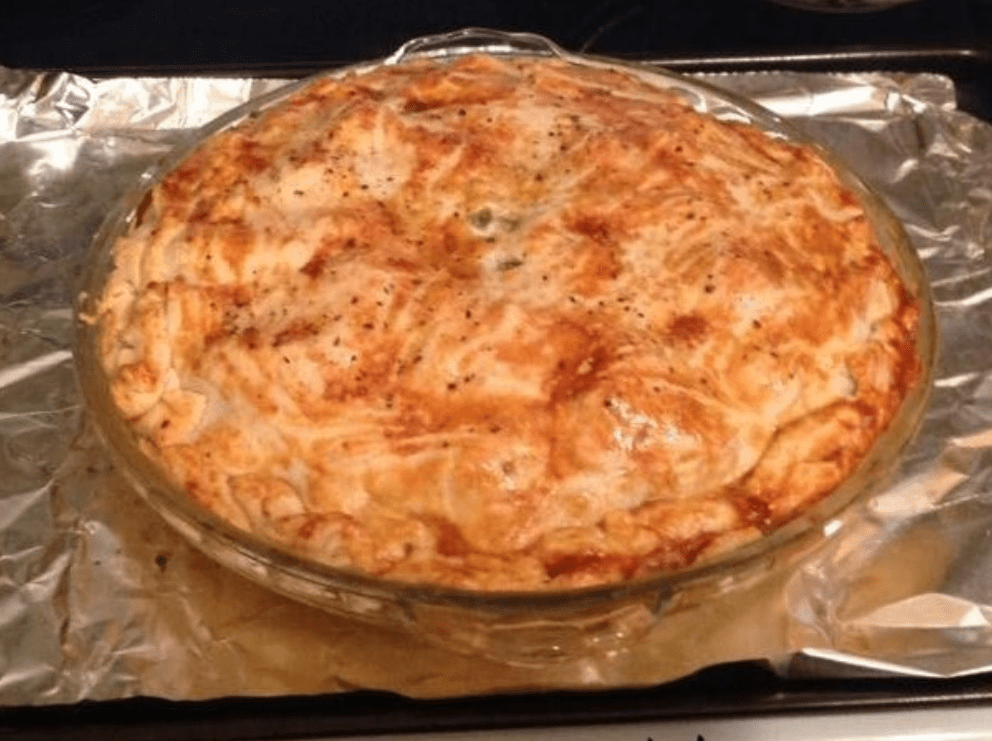 How To Make Chicken Pot Pie:
I baked:
8 chicken strips with garlic salt onion salt a little olive oil.
I put onions celery in a pan to soften and I add two bags of mixed vegetables and a jar and a half of chicken gravy shred the chicken strip.
Mix everything together and that use premade pie dough I use a deep pie pan.
Bake on 350 until pastry is brown egg wash the top of your pastry that's it.
Enjoy.