------------- Advertisement - Continue Reading Below -------------
 Prep: 18 Cook: 4 Wait: 60 Serving: 6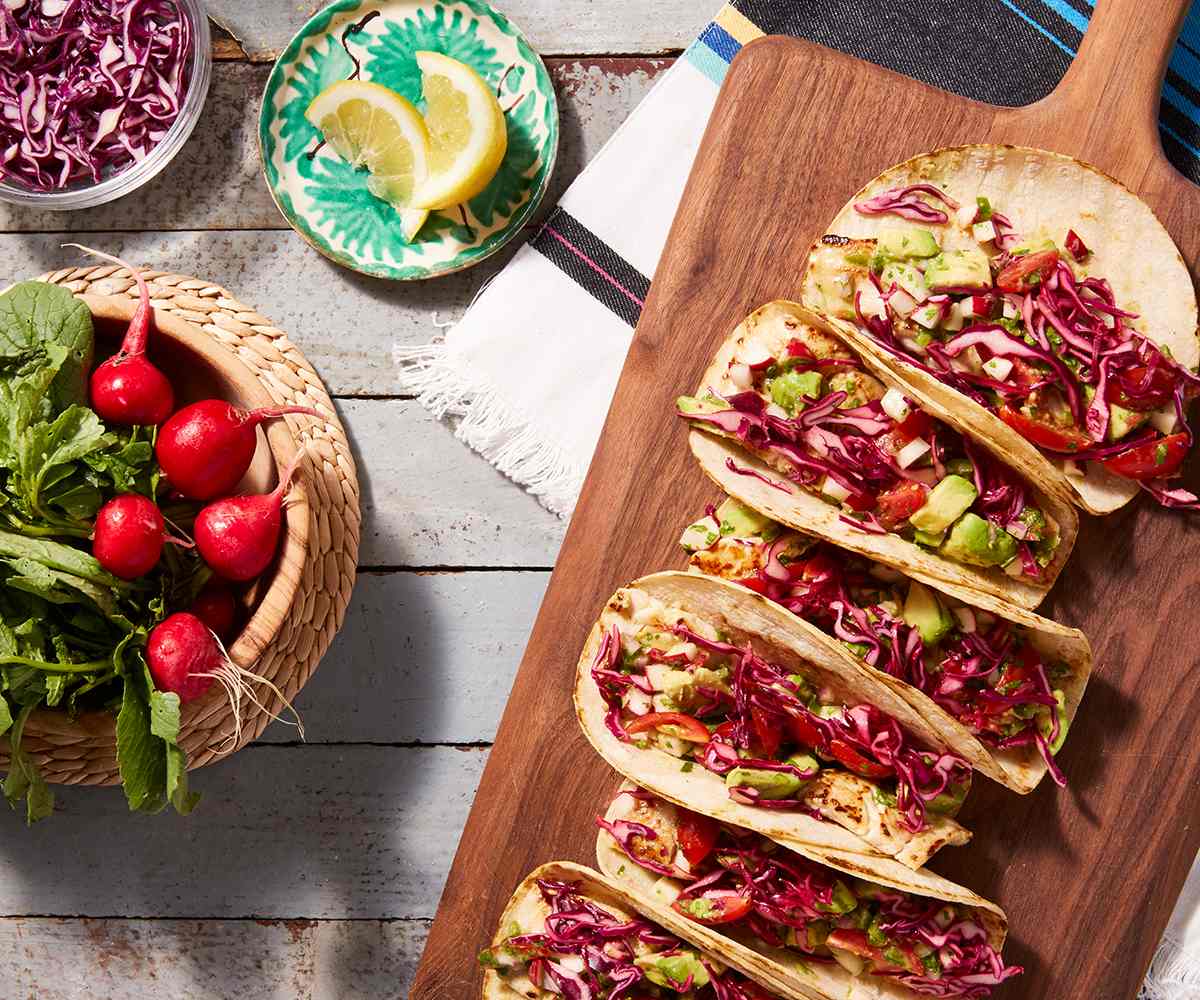 Ingredients |  12 total
2 tablespoons extra virgin olive oil, divided
1 jalapeño, seeded, deveined and finely chopped
4 tablespoons fresh lemon juice, divided
2 tablespoons chopped cilantro
1 cup finely shredded red cabbage
½ cup grape tomatoes, quartered
1 avocado, pitted, peeled and diced
¼ cup finely diced radishes
2 tablespoons finely diced red onion
3 (12 ounces total) mahi mahi fillets, each cut into 2 long pieces
6 corn tortillas
2 teaspoons Maggi® Granulated Chicken Flavor Bouillon, divided
Directions
Place fish in large, heavy-duty resealable plastic bag.
Add 2 tablespoons lemon juice, 1 tablespoon oil and 1 teaspoon bouillon. Seal bag; shake gently to coat fish in marinade. Refrigerate for 1 hour.

Place avocado, tomatoes, radishes, jalapeño, cilantro, onion, 1 tablespoon lemon juice and remaining teaspoon bouillon in small bowl; stir well.

Combine cabbage and remaining tablespoon lemon juice in small bowl; season with salt. Set aside.

Heat remaining tablespoon oil in large skillet over medium heat. Cook fish, turning halfway through, for 4 to 6 minutes or until fish flakes easily when tested with a fork. Be careful to not overcook.

Heat tortillas. Top each tortilla with 1 piece of fish, avocado salsa and pickled cabbage.
Nutrition Information
 206 calories per serving Serving size: 6
10.58g fat 16.59g carbs 12.93g protein