------------- Advertisement - Continue Reading Below -------------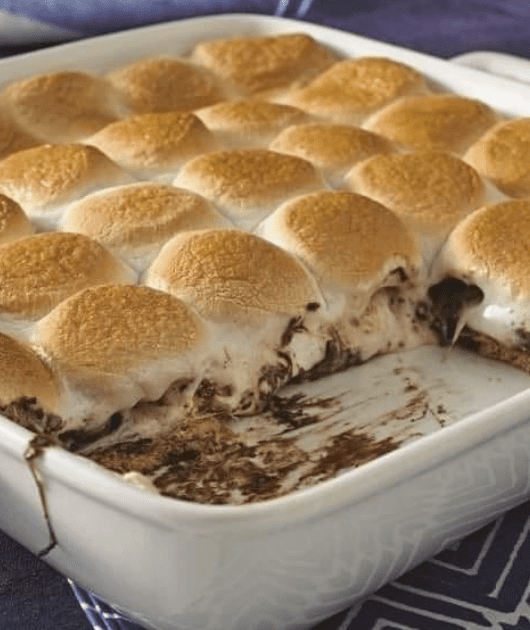 Simple : easy! My family loves this recipe so much that if they are ready, I will cook it every day! Try it, you will like it!
Ingredients
9 HONEY Honey Grahams, broken crosswise (18 squares), divided
36 Marshmallow, cut crosswise in half, divided
4 HERSHEY'SMilk bars Chocolate, (1.55 ounces each), chopped
Directions :
Heat oven to 350 degres f .Place 9 Graham squares in one layer on the bottom of an 8 "square shape; Top with 36 marshmallow halves.Sprinkling with chop chocolate.Cover the remaining squares with Graham.
On top with remaining marshmallow halves, cut sides down.
Bake 9 to 11 minutes. Or until marshmallows puff up and are golden brown. Let's stand for 5 minutes. before submitting.
Enjoy it !