RECIPES
Dump and Bake Meatball Casserole
------------- Advertisement - Continue Reading Below -------------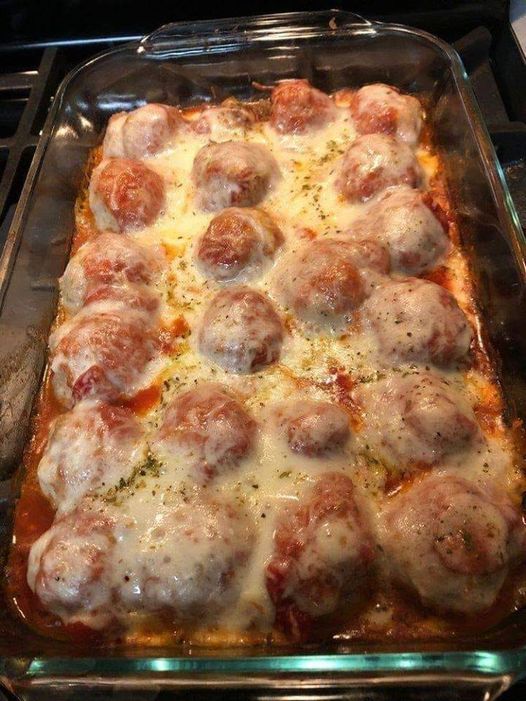 Dump and bake meatball casserole that everyone actually loves. easy and can be prepared in a matter of minutes, relatively nutritious.
How To Make Meatball Casserole?
Ingredients :
1 (12 ounce) package fully-cooked miniature (cocktail-size) meatballs
2 cups Kraft shredded mozzarella cheese
1 (23 ounces) jar marinara sauce
2 cups of water
1 (12 ounces) package Barilla uncooked pasta
Directions :
1: Preheat oven to 425°.
2: Place the uncooked pasta in a glass dish and stir it with water and meatballs. Cover tightly with aluminum and bake for half a minute.
3: Sprinkle mozzarella on top and tell until the cheese melts. Health and wellness.