------------- Advertisement - Continue Reading Below -------------
serves 16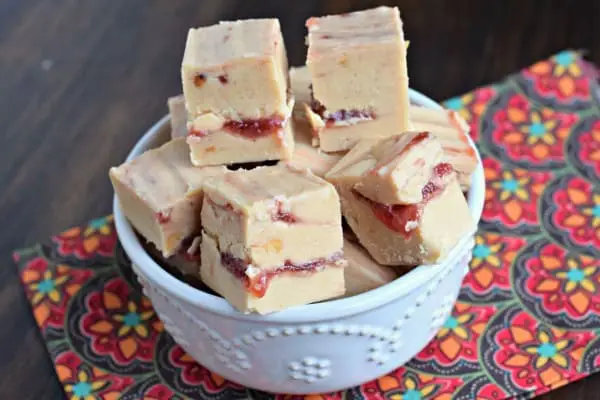 Ingredients
· 1/4 cup peanut flour
· 1/2 cup chickpeas, cooked, rinsed, and drained
· 1/4 cup melted coconut oil
· 2 stevia packets
· 1/4 cup peanut butter
· 1/3 cup sugar free maple syrup
·         1/4 cup sugar free strawberry jelly
Directions
In a small blender or food processor, blend everything up except for the jelly.

Line an 8×8 dish with cling wrap (for easy removal later) and pour in the fudge batter.

Dollop the jelly into the batter and lightly swirl.

Freeze for 1.5-2 hours. Cut into 16 pieces and enjoy.

Store any extras in the refrigerator.
nutritional information per serving
73 calories; 6 g fat, 4 g carbs (1 g fiber), 2 g protein