------------- Advertisement - Continue Reading Below -------------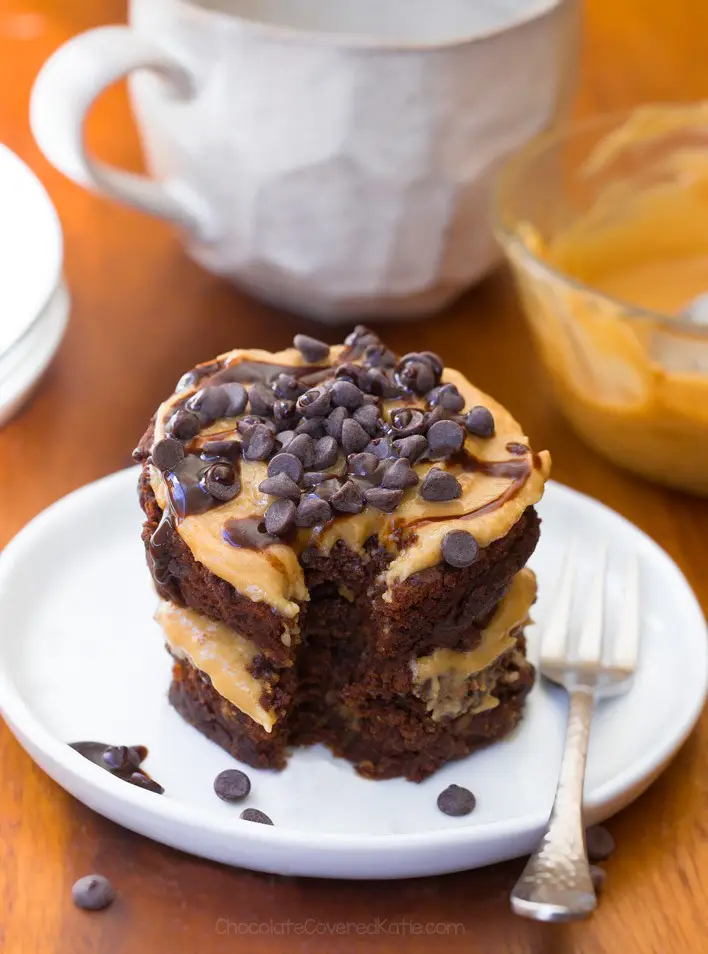 serves 1
Cake Batter
· 1 scoop chocolate whey protein powder
· 2 TBSP coconut flour
· 2 tsp unsweetened cocoa power
· 1 egg white
· 1/4 cup canned pumpkin puree
· ¼ cup unsweetened almond milk
· 2 stevia packets
· 1/2 tsp baking powder
Peanut Butter Swirl
· 2 TBSP peanut flour
·         1.5 TBSP water
HOW TO
Preheat the oven to 350⁰ F. Mix all of the cake batter ingredients in a bowl. Spray a ramekin with nonstick spray and pour the chocolate cake batter in.
Mix the peanut flour and water to make the peanut butter swirl.
Add it on top of the chocolate batter and swirl.
Bake at 350⁰ F for 25-28 minutes.
Let cool for 5 minutes and then enjoy.
If dairy free, omit the whey protein entirely.
nutritional information per serving
291 calories; 6 g fat, 24 g carbs (11 g fiber), 40 g protein