------------- Advertisement - Continue Reading Below -------------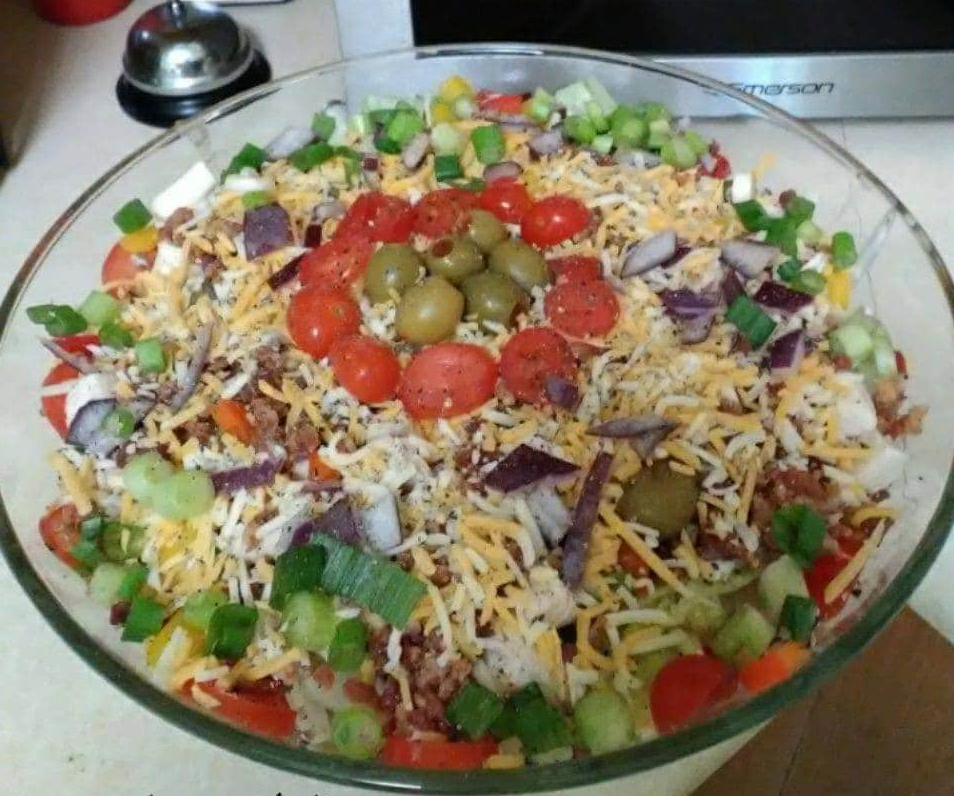 How To Make Chicken Bacon Ranch Layer Salad?
There is nothing better for summer salads than this CHICKEN Bacon Ranch Layered Salad. Beautiful layers of veggies, cheese, and ranch dressing. Does the salad look delicious to y 'all?
The ranch sauce is part of what makes this layered summer salad so incredibly tasty.
TO MAKE THIS SALAD YOU'LL NEED:
Fried chicken fillet.
Lettuce or cabbage.
Ranch sauce.
Spicy Cheetos Potato Fire.
OPTIONAL: mozzarella cheese pieces.
STEP BY STEP DIRECTIONS:
Step 1:
I fried the filet of chicken and set it aside for later.
Step 2:
I cut the lettuce, the cucumber, and tomatoes into very small pieces.
Step 3:
The bread will be sliced into squares and fried too.
Step 4:
And the last thing, to the lettuce and cucumber, I added fried chicken and bread and to it the ranch sauce and the crushed potato Cheetos on the top, and in good health, simple measures are right, but the taste is great.
Uh, ENJOY IT!