------------- Advertisement - Continue Reading Below -------------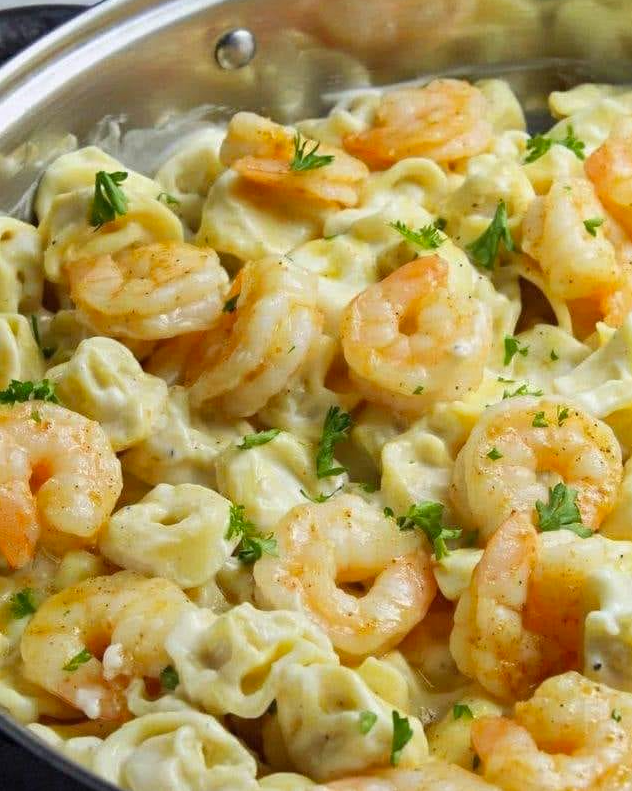 INGREDIENTS
1 lb. Cheese Tortellini
1 lb. Jumbo Shrimp, cleaned and deveined
2 tbsp. Butter
1 Plum Tomato, diced
1 tbsp. Fresh Basil, chopped
2 Cloves Garlic, minced
2 tsp. Prepared Horseradish
1 tbsp. All Purpose Flour
1/2 c. Heavy Cream
1/4 c. Grated Pecorino Romano Cheese
Kosher Salt, to taste
Fresh Ground Black Pepper, to taste
INSTRUCTIONS
Cook the tortellini according to package directions; drain.
Add the butter to a large skillet and cook the shrimp until almost cooked through; approximately 2-3 minutes.
Add the tomato, basil, garlic and horseradish and cook for another 1-2 minutes until the shrimp is cooked through and is white/pink and not clear.
Stir in the flour; then add the heavy cream and cheese. Mix well; then add the cooked tortellini and stir until all coated. Sprinkle with extra cheese and chopped basil for garnish.