------------- Advertisement - Continue Reading Below -------------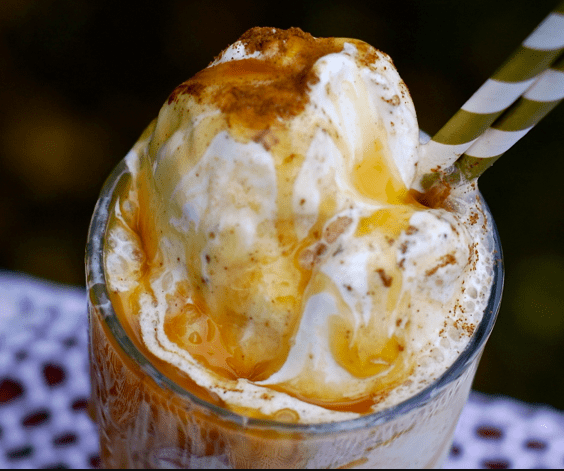 Every year, as the leaves are turning, and almost always in the month of October, we head out to visit an apple orchard or two. We love bringing apples, cider, cheeses, pastries, and sometimes wine, home with us so we can enjoy our little apple adventures even after the outing has ended.
As a tradition, I always bake something with apples as soon as we get home. Depending on my mood, it could be anything from apple crisp, pie, strudel, cheesecake pie, brownies, or bread.
Annnndddd… I make apple cider floats. It's a must. This time with caramel!
For this easy recipe, you can use your favorite vanilla ice cream in place of the cinnamon ice cream and just add a sprinkle of cinnamon to the float. I can usually find cinnamon ice cream this time of year, but I thought I'd make that suggestion just in case your grocery store doesn't carry it. Your floats will be truly wonderful either way!
------------- Advertisement - Continue Reading Below -------------
for one caramel apple cider float:
3 scoops cinnamon OR vanilla ice cream
a sprinkle of cinnamon (if using vanilla ice cream)
fresh orchard apple cider
your favorite caramel sauce, dulce de leche, or milk jam
Place the three scoops of ice cream in a tall glass. Add cider so it reaches the top of the glass but doesn't overflow. Drizzle the caramel sauce over everything and serve immediately with cute paper straws.
Enjoy!