------------- Advertisement - Continue Reading Below -------------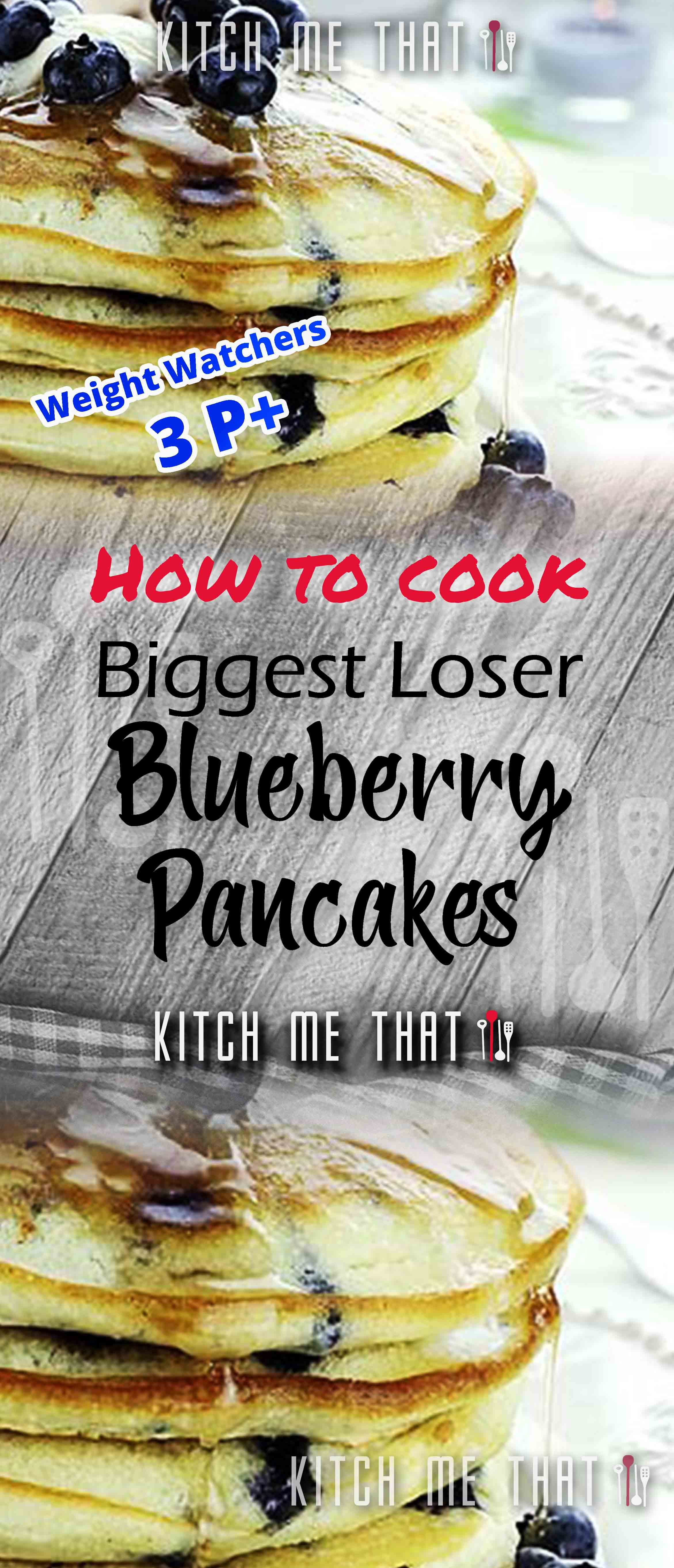 This is a #Skinny 3 POINTPLUS with exceptional, and unique Flavor. Enjoy it since it's at your fingertips"
INGREDIENTS:
1/2 cup reduced-fat buttermilk
1/2 cup whole-grain oat flour
1 large egg white, lightly beaten
1/2 tsp baking soda
1/4 tsp vanilla extract
1/4 tsp salt
"I Can't Believe It's Not Butter!" spray
1/2 cup fresh or frozen (not thawed) blueberries
Sugar-free, low-calorie pancake syrup (optional)
100% fruit, orange marmalade spread (optional)
DIRECTIONS:
1. Preheat oven to 200° F.
2. Heat a large nonstick skillet over medium heat until it is hot enough for a spritz of water to sizzle on it. With an oven mitt, briefly remove the pan from the heat to mist lightly with I Can't Believe It's Not Butter! cooking spray. Return the pan to the heat.
3. Pour batter in 1/8-cup dollops onto the skillet to form 4 pancakes. Cook for about 2 minutes, or until bubbles appear on the tops and the bottoms are golden brown. Flip and cook for about 2 minutes or until browned on bottom. Transfer to an oven-proof plate. Cover with aluminum foil. Place in the oven to keep warm. Repeat with cooking spray and the remaining batter to make another 4 pancakes.
------------- Advertisement - Continue Reading Below -------------
4. Place 4 pancakes on each of 2 serving plates. Serve immediately with I Can't Believe It's Not Butter! spray, syrup, and/or fruit spread, if desired.
Yield: 2 servings
Serving Size: 4 Pancakes per serving
WW PointsPlus+ = 3
WW SmartPoints = 3
Nutritional Information:
Calories: 140, Total Fat 3g, Saturated Fat
For the latest Diet Recipes, Meals Plan & tips to help you add more Happier & Healthier Lifestyle Routine to your day.
Follow us in PINTEREST By Clicking Here to get our latest Healthy Recipes , and Pin This NOW .. To Remember it !!!!