------------- Advertisement - Continue Reading Below -------------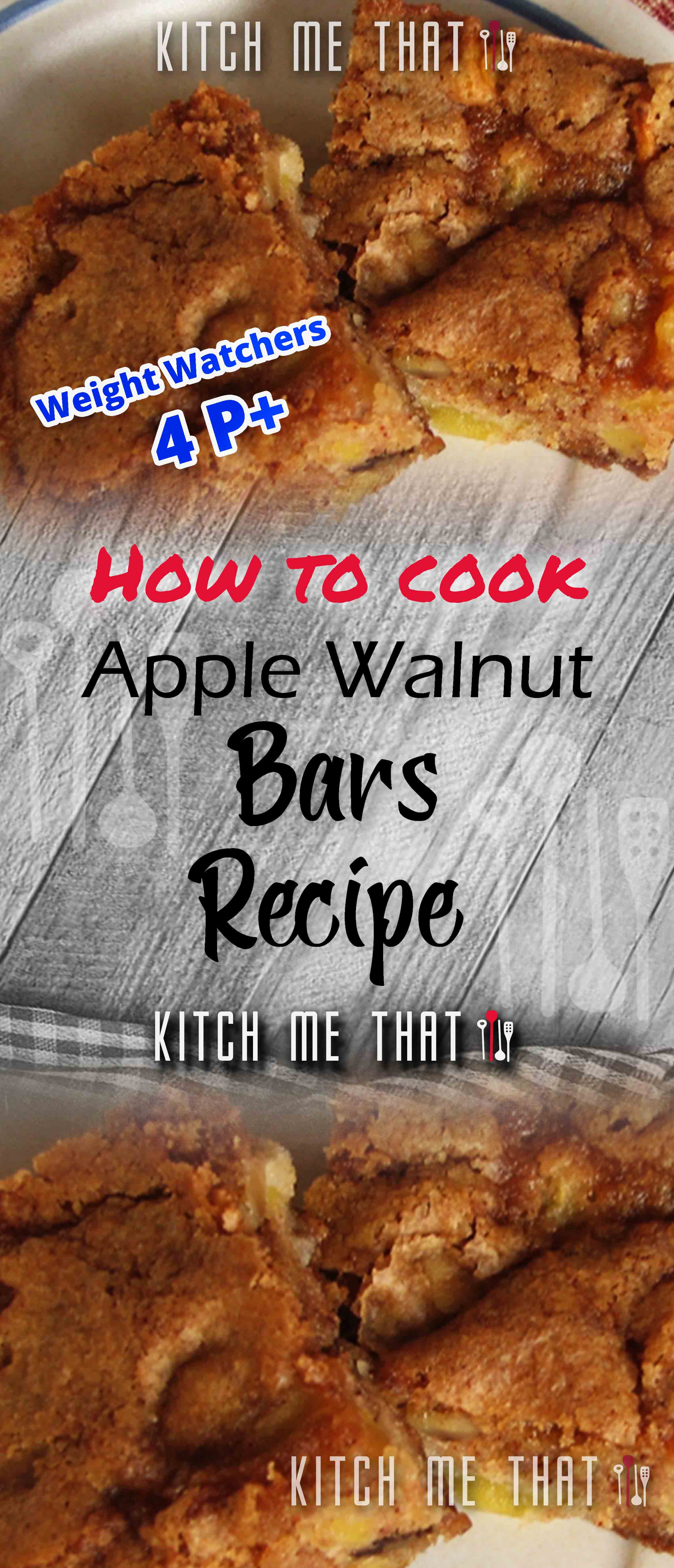 This is a #Skinny 4 POINTPLUS with exceptional, and unique Flavor. Enjoy it since it's at your fingertips"
Ingredients:
32 graham cracker squares
1 teaspoon ground cinnamon
2/3 cup dried apples
1/2 cup sugar
2 large egg whites
1 large egg
2 teaspoons vanilla extract
1/4 teaspoon salt
1/2 cup chopped walnuts, chopped
Directions:
Preheat oven to 300°F. Coat an 8-by-12-inch baking dish with cooking spray.
Process graham crackers and cinnamon in a food processor until you have fine crumbs. Leaving about 1/2 cup in the workbowl, transfer the crumbs to another container. Add apples to the workbowl and process until coarsely chopped.
Combine sugar, egg whites, egg, vanilla and salt in a large bowl. Beat with an electric mixer on high speed until thick, about 3 minutes. Fold in the reserved crumbs, apples and the toasted walnuts just until combined. Transfer batter to the prepared baking dish; smooth the top with a wet rubber spatula. Bake until the top feels dry and a skewer inserted in the center comes out clean, 30 to 35 minutes.
------------- Advertisement - Continue Reading Below -------------
Let cool completely on a wire rack. Cut into 15 bars.
Makes 15 Bars (1 Bar Per Serving)
Nutritional Info Per Serving: 148 calories; 1.7 g sat. fat; 14 mg cholesterol; 25 g carbs; 3 g protein; 1 g fiber; 216 mg sodium
5 SmartPoints Per Serving

For the latest Diet Recipes, Meals Plan & tips to help you add more Happier & Healthier Lifestyle Routine to your day.
Follow us in PINTEREST By Clicking Here to get our latest Healthy Recipes , and Pin This NOW .. To Remember it !!!!