------------- Advertisement - Continue Reading Below -------------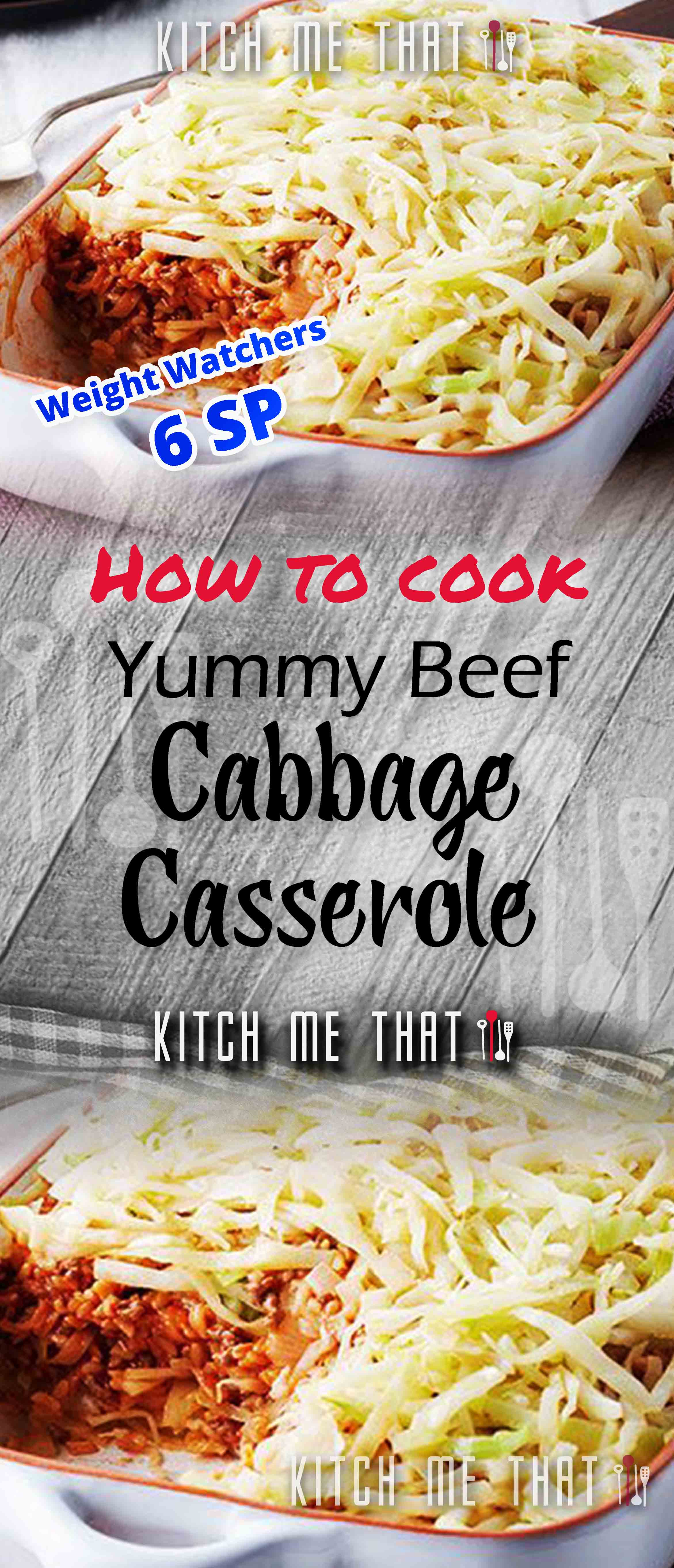 This is a #Skinny 6 SMARTPOINTS with exceptional, and unique Flavor. Enjoy it since it's at your fingertips"
INGREDIENTS:
8 cups shredded cabbage (about 1 large head)
2 onions, chopped
1/4 cup Italian salad dressing
(1 lb) extra-lean ground beef
2 cups instant brown rice, uncooked
2 (10-3/4 oz) cans low-sodium condensed tomato soup
2-2/3 cups water
DIRECTIONS:
1. Preheat oven to 350° F.
2. Cook and stir cabbage and onions in dressing in a large skillet over medium heat 5 to 10 minutes or until tender. Remove from skillet and set aside.
3. Brown meat in same skillet. Stir in the rice, soup and water until blended. Layer 1/3 of the cabbage mixture and 1/2 the meat mixture in a 13″x9″ baking dish sprayed with cooking spray. Repeat layers; top with remaining cabbage mixture. Cover.
4. Place in oven and bake for 1 hour.
Yield: 8 Servings.
Serving Size: 1-1/2 cups per serving.
Weight Watchers (6 PointsPlus), (8 SmartPoints)
NUTRITIONAL INFORMATION:
Calories: 260, Total Fat: 6g, Saturated Fat: 2g, Cholesterol: 35mg, Sodium: 380mg, Sugars: 11g, Carbohydrates: 35g, Fiber: 4g, Protein: 16g
For the latest Diet Recipes, Meals Plan & tips to help you add more Happier & Healthier Lifestyle Routine to your day.
Follow us in PINTEREST By Clicking Here to get our latest Healthy Recipes , and Pin This NOW .. To Remember it !!!!